Bill Cosby Suggests Racism Is Behind Sexual Assault Charges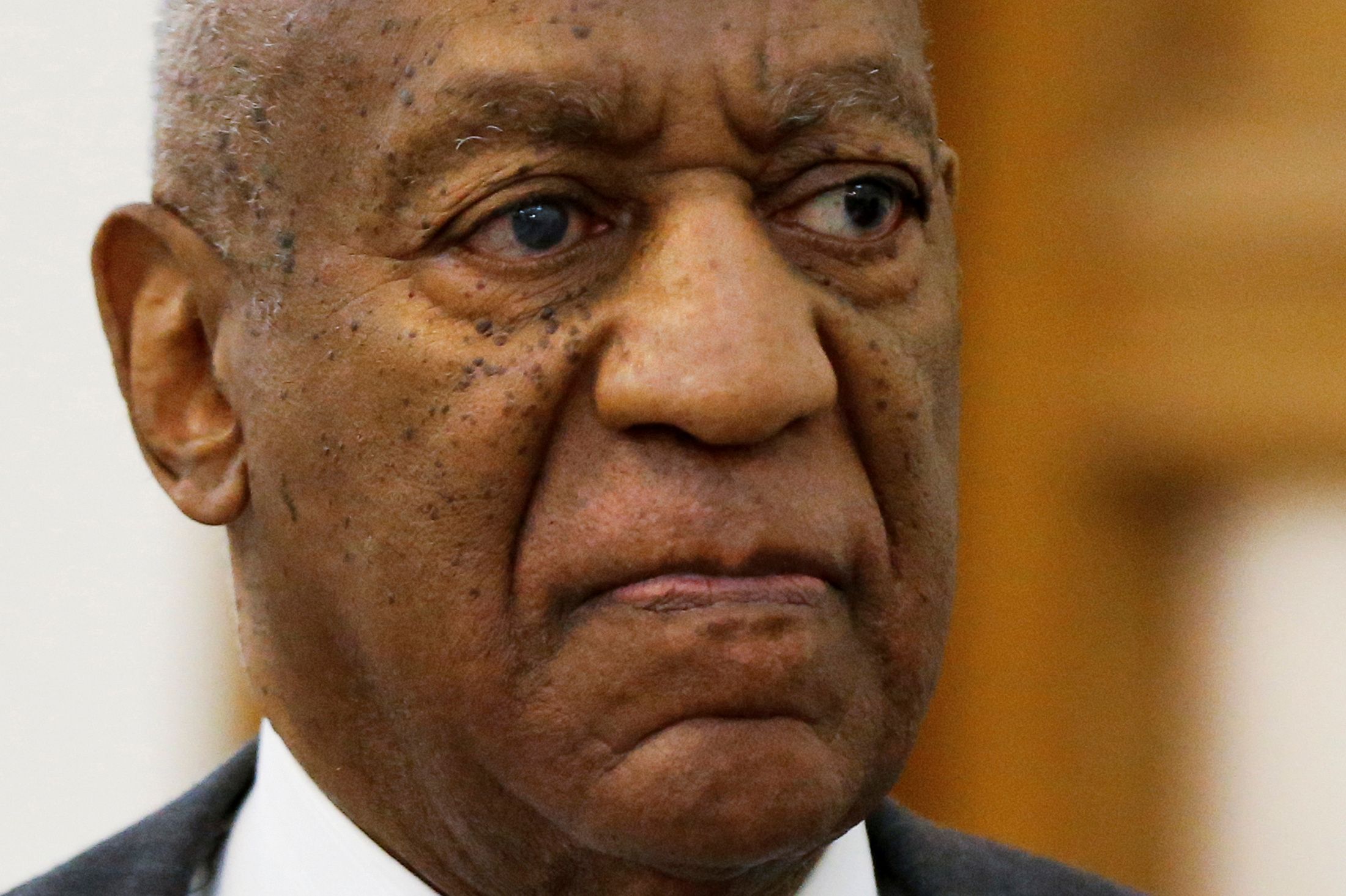 In a rare interview, Bill Cosby suggested that racism may be to blame for the sexual assault claims that have engulfed his career and said that he won't testify at his trial next month.
The 79-year-old comedian spoke with SiriusXM host Michael Smerconish. The interview is Cosby's first since 2015, when dozens of women came forward to describe being assaulted by him. Cosby largely retreated from public life two years ago, but he now faces trial in Pennsylvania for allegedly drugging and assaulting Andrea Constand in 2004.
Related: Bill Cosby responds to rape allegations in strange ABC clip
During the 30-minute conversation, Cosby was asked whether he believes that racism has played a role in the allegations. "Could be, could be," he answered. He described the charges as "nefarious" and said, "I just truly believe that some of it may very well be that.... When you look at the power structure and when you look at individuals, there are some people who can very well be motivated by whether or not they're going to work or whether or not they might be able to get back at someone."
Cosby won't testify in the trial next month. He told Smerconish, "I just don't want to sit there and have to figure out what I believe is a truthful answer, as to whether or not I'm opening a can of something that I...my lawyers are scrambling."
When asked whether his accusers are lying, Cosby declined to say: "I won't and I cannot answer that."
He did cite the author and feminist activist Gloria Steinem: "Gloria Steinem had a very interesting quote. She said, 'The truth shall set you free, but first it might piss you off.'"
During the conversation, Cosby seemed to portray himself as being unjustly targeted by a "piling on," saying it is "certainly an impressive way to get public opinion, to come to the other side."
Cosby also spoke about his family, and said he still has "an awful lot to offer" in terms of his career. He was asked whether he had ever lost his wife's support since the accusations accumulated against him.
Cosby's answer: "Never, never."
More than 40 women have come forward to say that they were raped or sexually assaulted by Cosby at some point during his lengthy career. Many of the accounts involve being drugged by the comedian, who is accused of taking advantage of his powerful status as an entertainer. The allegations date as far back as the 1960s, and many of them fall outside the legal statutes of limitations.
Cosby has denied these claims, but has kept a very low profile since facing felony charges. Here's a full transcript of the new interview.