Bill Cosby Released From Prison, State Supreme Court Halts Any Further Prosecution
Bill Cosby is set to be freed from prison after the Pennsylvania State Supreme Court issued an opinion to vacate his sexual assault conviction. The ruling reportedly bars any retrial in the case.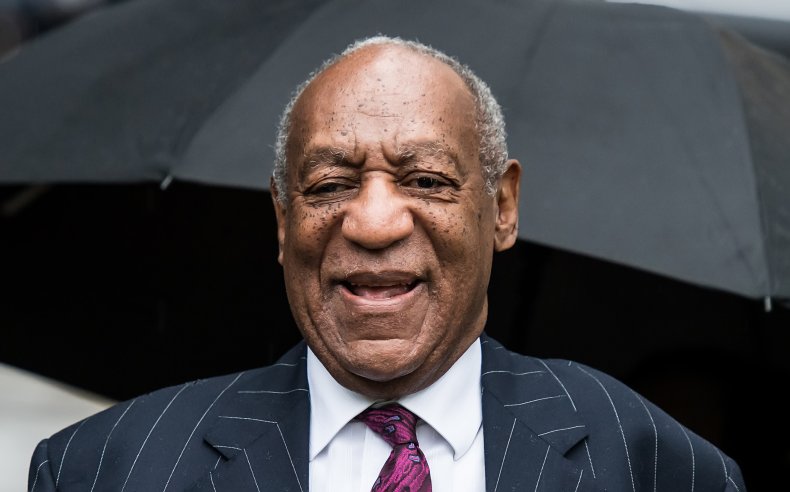 Cosby's lawyers had appealed to the court in December 2020, arguing the life of the former actor and comedian was put on trial, and he suffered unquantifiable prejudice. The Supreme Court agreed to review two aspects of the case—one on the judge's decision to let prosecutors call five additional accusers in addition to original accuser Andrea Constand, and another point regarding Cosby's argument that he made an agreement with a former prosecutor that he would not ever be charged.
After reviewing those points, the court overturned his conviction.
The 83-year-old has been in a state prison outside of Philadelphia after a jury convicted him in 2018 of three aggravated indecent assault counts. He was deemed a "sexually violent predator" who posed an "imminent safety risk to women."
In the court's opinion released today, the justices wrote: "There is only one remedy that can completely restore Cosby to the status quo ante. He must be discharged, and any future prosecution on these particular charges must be barred. We do not dispute that this remedy is both severe and rare. But it is warranted here, indeed compelled."
"For these reasons, Cosby's convictions and judgment of sentence are vacated, and he is discharged," the opinion added.
Cosby was charged in December 2015 of sexually assaulting Constand, who filed her allegation against the star days before Pennsylvania's 12-year statute of limitations would have run out on the crime. Constant claimed that in January 2004 she went to Cosby's house in Elkins Park, Pa, where she said he gave her three blue pills to help her relax. In a later deposition, Cosby stated the pills were the over-the-counter antihistamine, Benadryl.
Constand said the pills made her semiconscious and unable to move. She alleged Cosby touched her crotch and put her hand on his penis. She claimed to wake up around 4 a.m. to find her clothing removed and placed all around the room. Testimony from Cosby stated they had consensual sexual contact.
Around 60 additional women also accused Cosby of drugging and raping them over the course of decades.
The first trial against him ended in a hung jury before he was convicted in a second attempt in 2018. He was given a three- to 10-year sentence but is now free after serving more than two years. He had previously vowed to serve all 10 years before admitting remorse over the encounter with Constand.