What Bill Gates Thinks About COVID Conspiracy Theories
Bill Gates has revealed that he flags Covid misinformation to technology firms, but says he believes the traditional media is helping magnify conspiracy theories about his involvement in the global vaccine rollout.
The Microsoft founder suggested that artificial intelligence and the massive technological leaps that have been made in recent years have had the unintended consequence of increasing the ability for misinformation to be convincingly created and spread. However, the philanthropist remains optimistic about the new technological age.
In a 2015 Ted talk, in the wake of the Ebola epidemic, Gates warned that the most likely emergency to hit the human race would be a deadly virus. He urged for resources to be diverted into planning for such a scenario and vaccine research.
His prescience came to the fore again when the coronavirus pandemic hit, and conspiracy theories circulated on social media that Gates, as a rich and influential person, was part of a global conspiracy to control people.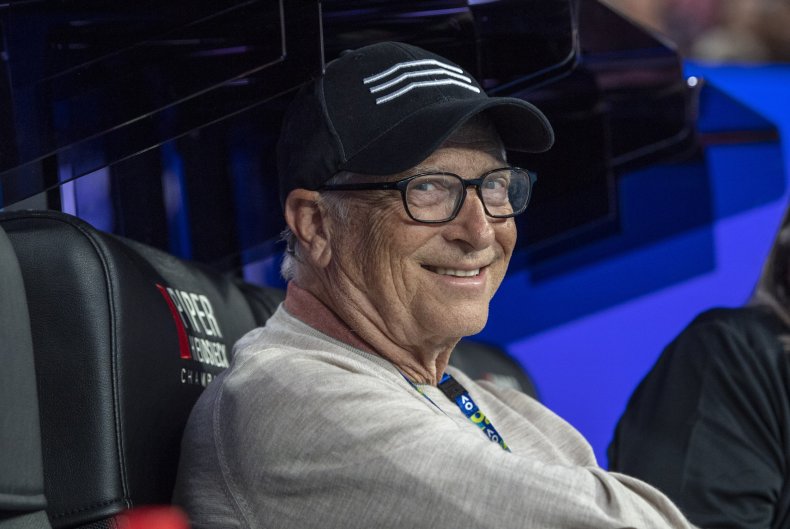 When the vaccine emerged, anti-vaxxers spread claims that Gates had placed microchips in the vaccine to track or influence people's behaviour. It goes without saying that none of these conspiracy theories has been proven.
Many of the theories were propagated through social media, raising calls for technology firms to clamp down on misinformation—however, some of this censorship has prompted criticism by Republicans of overreach by Democrat officials and tech firms.
An October 2022 study in the Misinformation Review by the Harvard Kennedy School of comments on YouTube videos featuring Gates found they were "heavily dominated by conspiratorial statements" linked to Covid.
Speaking to ABC News Australia, Gates said: "There's a constant dialogue of anybody who gets, you know, this crazy stuff published, going to the digital platforms and saying: 'Hey, look at this, look at that.'"
He added: "Maybe I should complain even more, but I certainly point out false stories when they're published, or even people who highlight sort of almost silly misinformation."
Since January 2020, the Bill and Melinda Gates Foundation—a philanthropic organization run by the billionaire—says it has allocated more than $770 million in funding to fight the virus. According to figures from the World Health Organization, in 2020-21, the foundation contributed more to the UN body than the U.S. government.
Part of its Covid package included $264 million toward vaccine development. Gates' philanthropy when it came to vaccines allowed for the conspiracy theories about him to be amplified, he said.
"I think it's more of the mainstream news media that would constantly bring it up, even though it's laughable. That did more to spread the rumors," he told the news outlet.
Speaking about AI, Gates suggested that there would always be unpredictable by-products of new technologies, such as misinformation.
"The downsides of a modern technology, we have been able to manage those to the benefit of mankind," he said. However, he added that the next generation "will hopefully be creative about social media and how we make it more of a force for good."
It is not the first time Gates has spoken out about Covid conspiracy theories directed at him. In June 2020, he reportedly told a phone call announcing vaccine funding: "It's almost hard to deny this stuff because it's so stupid or strange that even to repeat it gives it credibility."
According to Wired, he added: "I've never been involved in any microchip type thing."
In January 2021, Gates told Reuters: "Nobody would have predicted that I and [Anthony Fauci, the former medical adviser to the president] would be so prominent in these really evil theories. I'm very surprised by that [and] I hope it goes away."