Bill Gates Says Majority of U.S. Coronavirus Testing Is a 'Complete Waste' Because It Takes Too Long
Billionaire Microsoft co-founder Bill Gates described the majority of novel coronavirus testing happening in the U.S. right now as a "complete waste" because it takes too long for people to receive their results.
Gates, the world's second richest person with a net worth of about $113.5 billion, made the remark during an interview with CNBC's Squawk Box which aired on Tuesday. The tech entrepreneur and philanthropist was asked what his main message would be to President Donald Trump as new COVID-19 infections surge across the country.
"Well, the simplest thing, which has to do with such insanity, is you should not reimburse somebody for getting a test that it takes more than 48 hours to get the result back. That test is a complete waste," Gates said.
"And so all these numbers about how much we test, the majority is just complete waste," the billionaire said. "You need to get it back as soon as possible so that somebody can change their behavior, so they're not infecting other people."
Coronavirus testing has been an issue in the U.S. since the early days of the pandemic, when the Trump administration struggled to ramp up wide-scale testing. Public health experts have pointed out repeatedly that an early lack of testing allowed new infections to spread across the country relatively undetected.
Although testing has improved significantly in the past few months, people continue to struggle to get tested in some areas of the country. Meanwhile, as Gates explained, it often takes several days to more than a week for people to get their results back. Although individuals are advised by medical professionals to self-quarantine as they await their results, this is not enforced.
"Right now, this thing where you wait more than three days, sometimes seven days to get a test, nobody should pay a dollar for that," Gates said. "That's insane," he added, saying that the country needs to "prioritize" getting results back within 24 hours, particularly within low-income communities that are known to be most at risk.
Newsweek reached out to the White House for comment on Gates' concerns, but did not receive a response by the time of publication.
Trump has repeatedly touted the high number of tests being conducted in the country as a marker of success. However, the U.S. continues to be the country with the highest number of infections and deaths due to the novel virus. As of Tuesday morning, the country had confirmed more than 4.3 million infections and over 148,000 deaths. The U.S. currently has the fourth-highest mortality rate per 100,000 people among the world's most affected countries, according to an analysis by Johns Hopkins University.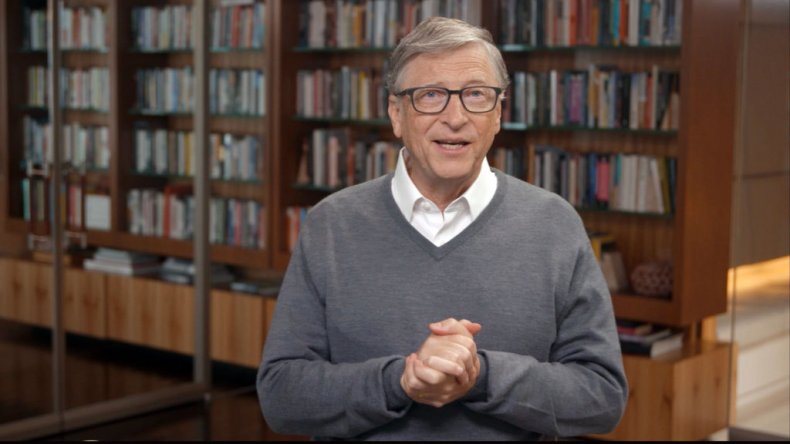 Dr. Anthony Fauci, the director of the National Institute of Allergy and Infectious Diseases and a key member of the White House coronavirus task force, admitted in an interview with ABC News that there are still problems with testing and shortages of supplies of personal protective equipment for medical professionals. He said he wasn't exactly sure why this was still a problem.
"We keep hearing when we go to these task force meetings that these [issues] are being corrected," Fauci said. "But yet when you go into the trenches, you still hear about that."