Bill Maher Offers 'Dark Prediction' of 2024 Election, Suggests Capitol Riot Was a Warmup
TV host Bill Maher on Friday predicted the role that former President Donald Trump could have ahead of the 2024 presidential election, and suggested that Capitol Hill rioters would return stronger than they were on January 6.
On his show Real Time with Bill Maher, Maher offered his "dark prediction" of a "slow-moving coup" that he believes Trump is currently preparing for in an attempt to take back the White House. This includes Trump trying to gain the Republican nomination and announcing his presidential candidacy.
"I've been saying ever since he lost. He's like a shark, that's not gone, just gone out to sea. But actually, he's been quietly eating people this whole time. By eating people I mean he's been methodically purging the Republican Party of anyone who voted for his impeachment, or doesn't agree that he's the rightful leader of the Seven Kingdoms," Maher said.
He also suggested that Trump supporters who raided the Capitol on January 6 will come back stronger amid a potential wave of violence that would erupt nationwide if Trump won the 2024 race and Vice President Kamala Harris, in response, decides to "throw out election results"—a move that, according to Maher, Trump supporters wanted former Vice President Mike Pence to do when President Joe Biden won in 2020.
"The ding dongs who sacked the Capitol last year? That was like when Al Qaeda tried to take down the World Trade Center, the first time with a van. It was a joke. But the next time they came back with planes," Maher said.
Maher believed that Trump supporters will become stronger as the former president starts having large rallies again "which [will] become increasingly angry and threatening, as Trump indulges his love for inciting violence."
"And yet, 2024 comes and Democrats treat it as a normal election year, they are living in a dream world where their choice of candidate matters, their policies matter, the number of votes they get matters, none of it does. I won't even predict who the Democratic nominee will be, because it doesn't matter," Maher said.
"But even if they win, Trump won't accept it," but this time, his claims of election fraud "will be fully embraced by stooges he is installing right now," he added.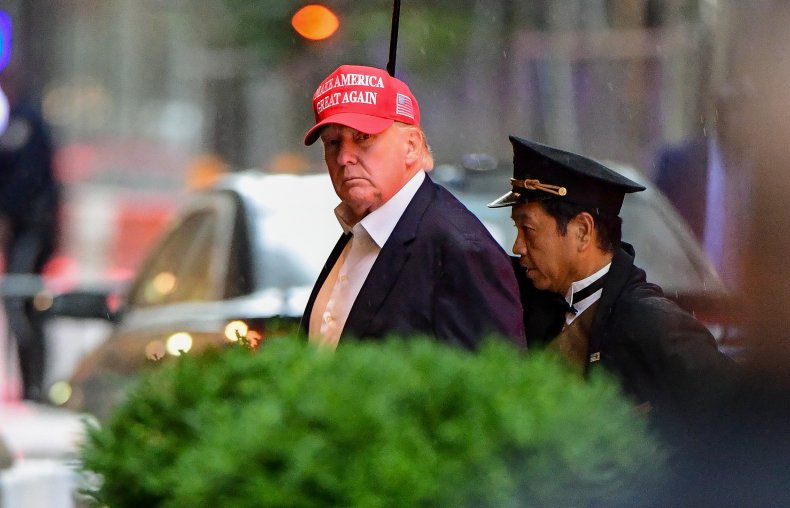 Though Maher is suggesting that the former president is trying to gain allies to support his potential plan to win the 2024 presidential election, Trump recently has been having less influence among conservatives including in his own party.
One poll released last month found that Republican voters' support for Trump dropped to 26.2 percent in September, down from 46 percent in July. The poll, conducted by GOP pollster Carter Wrenn on behalf of former national security adviser John Bolton's super PAC, showed the former president in a tie with Florida Governor Ron DeSantis for 2024 support.
"These numbers will probably come as a shock to Donald Trump," Bolton said in a statement about the poll. "After 20 years in Afghanistan, it's clear that Americans are unhappy with leaving as we did. Voters were smart enough to see that President Trump started the withdrawal and legitimized the Taliban through negotiations."
Bolton continued: "Biden bears the responsibility for the final embarrassing moments and his corresponding drop in support reflects that, but it's not lost on anyone that Trump, like Biden, wanted to withdraw and shares the blame for the failure. National security matters to voters, especially when failure leads to greater risks, so you rightly see conservatives quickly considering options other than Donald Trump."