Bill O'Reilly's Downfall: Amid $32M Harassment Settlement Report, Timeline of Ex-Fox Host's Alleged Misconduct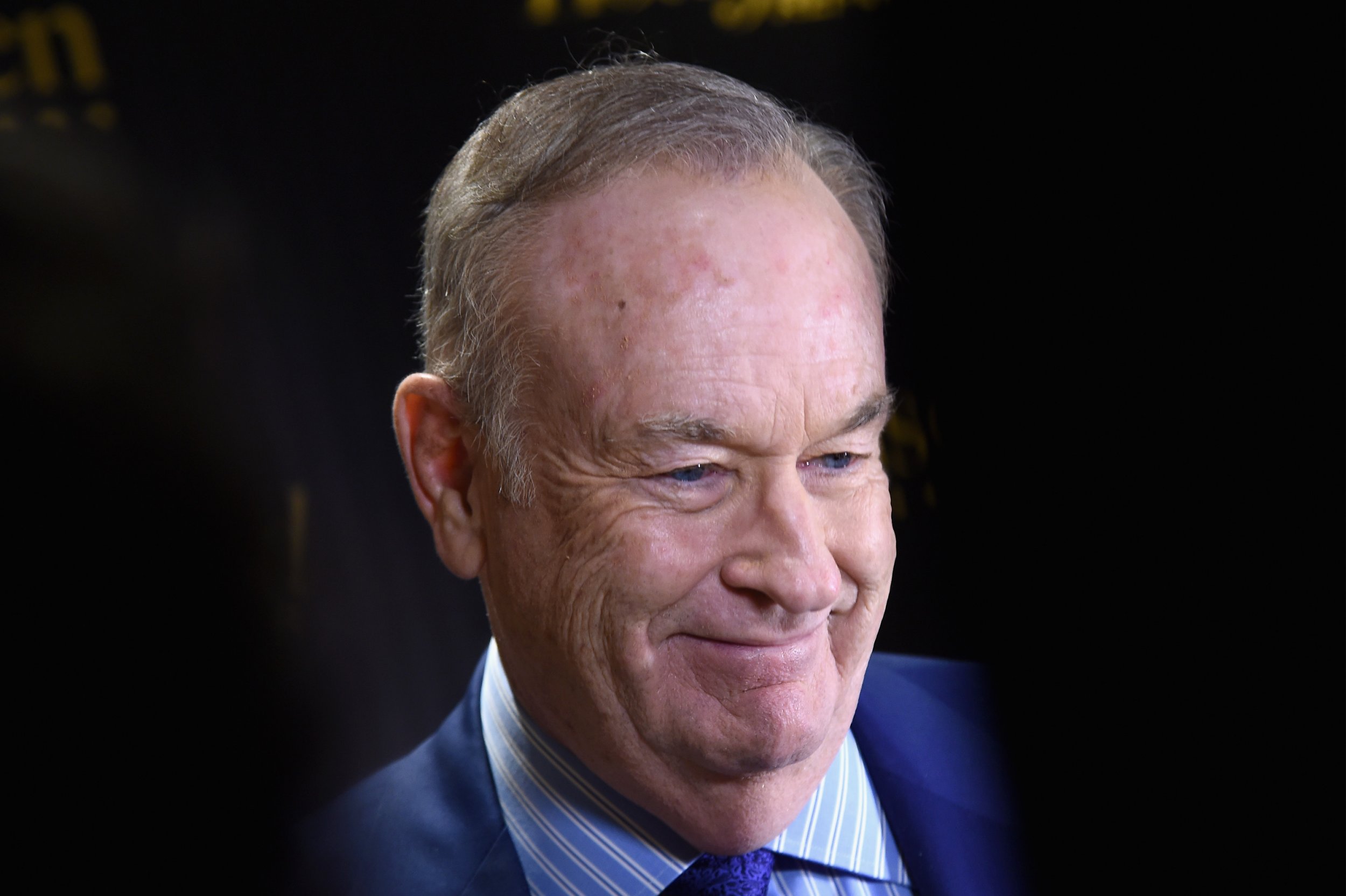 The New York Times Saturday dropped a new bombshell article alleging a previously unreported, massive settlement doled out by Bill O'Reilly to a co-worker over allegations of sexual harassment.
The Times, citing unnamed sources briefed on the situation, reported that O'Reilly last January agreed to pay Fox News legal analyst Lis Wiehl $32 million to settle sexual harassment claims shortly before the network renewed his contract. The Times reported that makes six settlements totaling $45 million for O'Reilly, who was fired (with a golden parachute reportedly worth tens of millions) by Fox in April.
Here's a quick look back at O'Reilly's downfall amid the latest bombshell Saturday.
2002-04: As the L.A. Times noted, this is when the allegations of harassment began. Andrea Mackris, a producer on the show "The O'Reilly Factor," sued the host, alleging he told inappropriate stories and propositioned her. O'Reilly filed a suit as well but the two would eventually settle, with the host agreeing to pay $9 million.
January 10, 2017: The New York Times reported Fox News had settled with a employee named Juliet Huddy, paying her a high six-figure settlement over alleged harassment from O'Reilly.
April 1, 2017: The New York Times published a bombshell report that stated it had found five cases in which women had settled with either O'Reilly or Fox News for a total of $13 million.
April 19, 2017: O'Reilly, who had been at Fox News for almost two decades, was forced out. Dozens of advertisers had ditched the show in the wake of harassment reports. He was, however, paid a reported $25 million as he left.
September 26, 2017: O'Reilly appears again on Fox News, but as a guest on Sean Hannity's show. He talked of liberals ruining the country. "Who's gonna stop this madness? You. You, the American people," he said.
October 21, 2017: The New York Times publishes its article on the settlement reportedly worth $32 million between O'Reilly and Wiehl. 21st Century Fox told the Times it was not aware of the amount of the settlement and considered the matter a personal issue between the two parties.