Billionaire CEO Says Hire 'Grateful' Ukrainians Instead of Lazy Americans
Billionaire investor Bill Ackman has advocated for U.S. companies to hire Ukrainians who are "grateful" over Americans who allegedly do not work as hard.
In a Tuesday tweet, the founder and CEO of Pershing Square Capital Management said he had dinner with a number of startup CEOs who had complained about the work ethic of young American engineers. He suggested that employers should instead look to hiring people from Ukraine as Russia's invasion of the country continues.
"Tonight I had dinner with 15 startup CEOs who bemoaned the work ethic of young US engineers, particularly compared with those from emerging countries," Ackman wrote. "Idea: recruit engineers from @Ukraine. They are extremely talented, hard working and grateful, and you will be doing good."
Ackman's comments come as the COVID-19 pandemic's Great Resignation saw record numbers of people in the U.S. quitting their jobs, with many young people taking advantage of the labor shortage to seek roles that provide an attractive work-life balance and better pay and benefits.
In a follow-up tweet, Ackman clarified that he was recommending that U.S. companies hire Ukrainians to work remotely.
"To be clear, I recommend hiring Ukrainian engineers virtually, not recruiting them to the US, which takes time and will drain talent from @Ukraine," he wrote. "We should find Ukrainians work and dignity now so they can provide for their families and country."
Newsweek reached out to Ackman for further comment.
While some praised Ackman's position on hiring Ukrainians, others accused him of seeking to exploit workers from a war-torn nation at the expense of U.S. employees wanting better working conditions.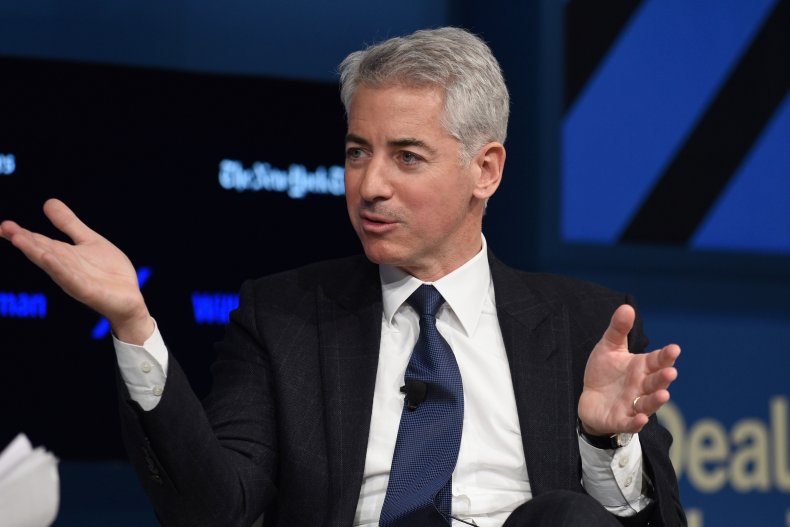 Journalist Heidi Moore tweeted in response: "Little bit of recent history: Tech companies abused the system for high-skilled foreign workers to exploit the labor of immigrant engineers and underpay them."
A Twitter user responded to Ackman: "Translation: Tonight I had dinner with 15 startup CEOs who bemoaned the labour laws of the US that prevent them from forcing young US engineers to work 16 hours a day, 7 days a week, for a pittance. Unlike their counterparts in emerging countries who lack these protections."
Another Twitter user, named Cory Chea wrote: "If your American talent is asking for better work-life balance to avoid burnout, the solution shouldn't be hiring immigrants that feel like they can't complain. Too often companies 'lock-in' top tier immigrants with H1-B visas and then embrace the 'model minority' myth."
An August 2021 survey found that 76 percent of job seekers had higher expectations for a prospective employer, up 5 percent from January 2019.