Billy Bush Says 'Access Hollywood' Tape Is Real and He Believes Women Who Accused Trump of Sexual Misconduct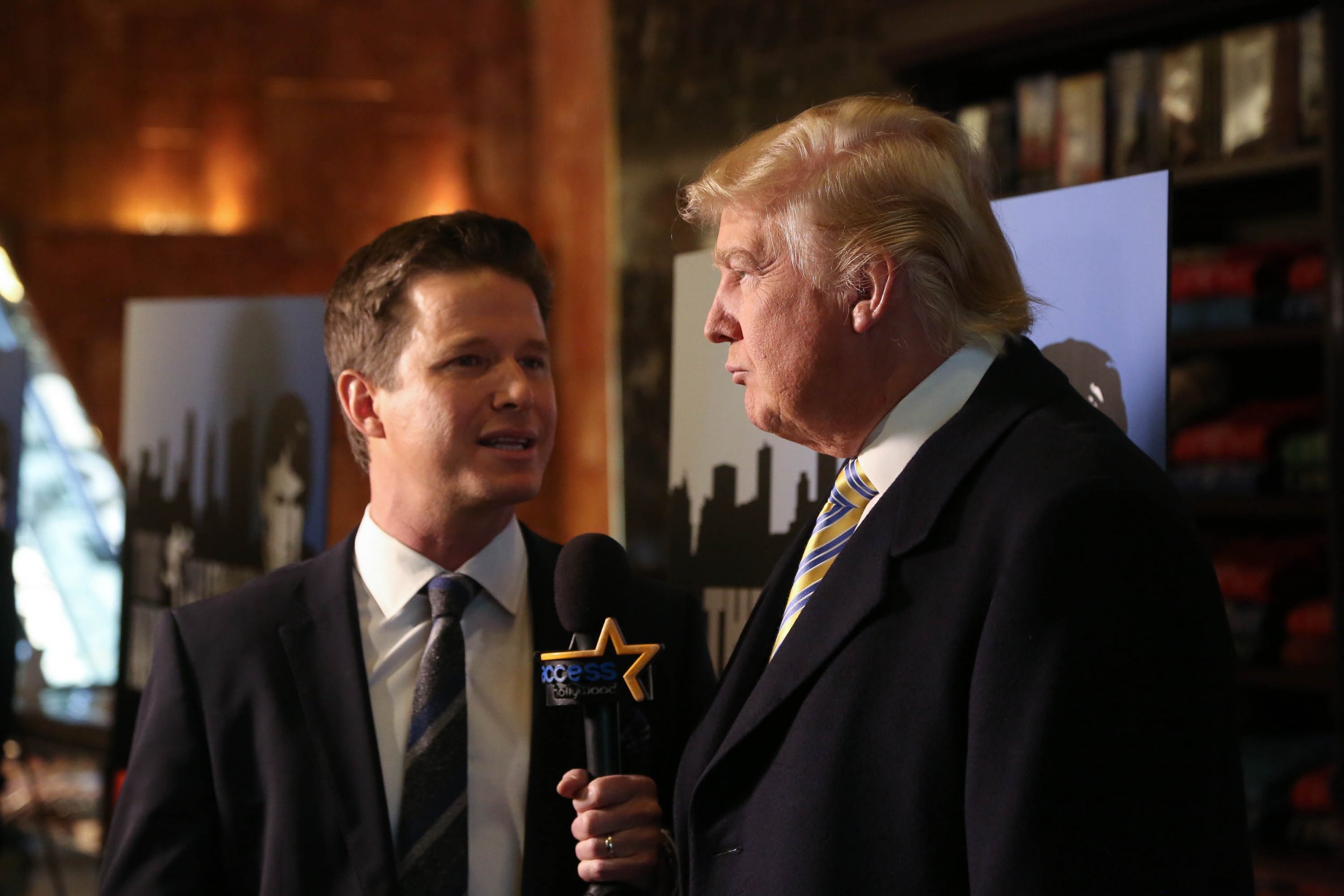 Former host of Access Hollywood Billy Bush has reaffirmed it was President Donald Trump's voice on a notorious 2005 recording bragging about sexually aggressive behavior toward women.
Bush, who was one of eight other men on the bus with Trump when he said he "grabbed [women] by the pussy," has confirmed in an op-ed in The New York Times that it was the president who had made the comments after the paper reported Trump had cast doubt on the recording's authenticity. Trump reportedly told at least one senator and others that it was not his voice on the tape, despite having apologized for the remarks when the tape first appeared in October 2016.
Related: Trump visit to U.K. not canceled despite far-right Twitter fight
Bush, who was fired from NBC after the recording resurfaced one month before the election, also wrote that he believed women who had made allegations of sexual misconduct about Trump.
In his op-ed, Bush wrote: "'Grab 'em by the pussy.' Of course he said it."
He said that what he termed Trump's "revisionist history" of the tape had "hit a raw nerve in me."
Bush, who has said at the time he believed he was listening to a "crass stand-up act" in the bus, has said he now knows better. Naming five of the women who have accused the president of sexual misconduct, Bush said he believed them.
"I can only imagine how it has reopened the wounds of the women who came forward with their stories about him, and did not receive enough attention," Bush wrote. "This country is currently trying to reconcile itself to years of power abuse and sexual misconduct. Its leader is wantonly poking the bear," he added.
The Washington Post originally revealed the tape, during which Trump can be heard boasting about making advances on a married woman and an actress. In the wake of the scandal, around 20 women made allegations of harassment by Trump.
According to NBC News, Trump's campaign chairman for part of the campaign Corey Lewandowski and David Bossie, a former adviser, also confirmed Sunday that it was the president's voice on the tape. "I think it's clear that it is," Bossie said.