Billy Eichner Makes Suicide Bomber Joke About Packed Trump Rally
A packed Trump rally in Michigan this week has seen thousands gather with little regard for social distancing, prompting much criticism on Twitter.
Comedian Billy Eichner has taken aim at the rally-goers, saying he now understands the logic behind suicide bombers.
The Billy on the Street star posted a controversial joke on the topic, prompting a mixed reaction from followers.
"I used to think to myself, how could anyone be convinced to become a suicide bomber? And then..." he wrote. Eichner retweeted a series of photos of crowds at the event, which were initially tweeted by CNN's Jim Acosta.
Acosta's original tweet reads: "Very little social distancing and not many masks inside crowded airport hangar in Michigan for Trump rally."
Eichner later added: "To be clear, I was comparing these neoNazi maniacs to a death cult willing to kill and be killed for their fascist cause, not saying I would fly a... oh whatever. If you have half a brain, you know what I meant. F*** you. Get smarter."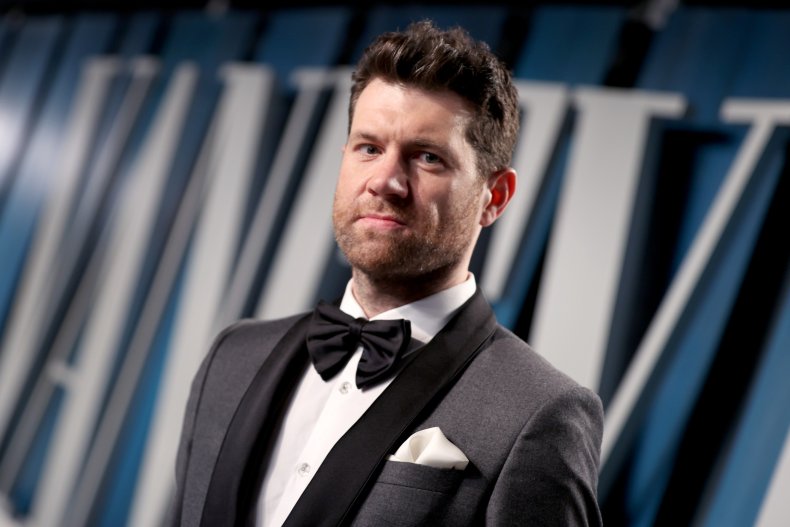 Model and television personality, Chrissy Teigen replied to Eichner's joke, urging followers to understand that his tweet was intended as a joke, saying: "I feel the pain here because I have done it many times. meaning something/it coming off as something else, oh it is the worst. Many know you're saying they're easily manipulated/brainwashed but some see as a threat. like the old lady optical illusion depending on how you read it."
Eichner has spoken about been open about his political beliefs before.
"It's easy to sit back from a distance and say like, 'Why doesn't so-and-so get more political.' And I definitely feel that way sometimes, but the few times I've had like internet backlash for something or, you know, people being angry at something, I can hold my own," he said in an episode of The New Abnormal podcast.
He added: "I think Trump pushed us to a place where celebs who were previously silent on major issues now feel compelled to speak up."
President Donald Trump traveled to Michigan this week for a campaign event in the battleground state.
More than 5,000 supporters gathered at MBS International Airport near Saginaw to hear the president and 2020 Republican nominee speak.
Photos from the rally show that many attendees were not wearing face masks even though they are required in the state of Michigan in places where it is impossible to keep a social distance of six feet or greater to help prevent the spread of COVID-19.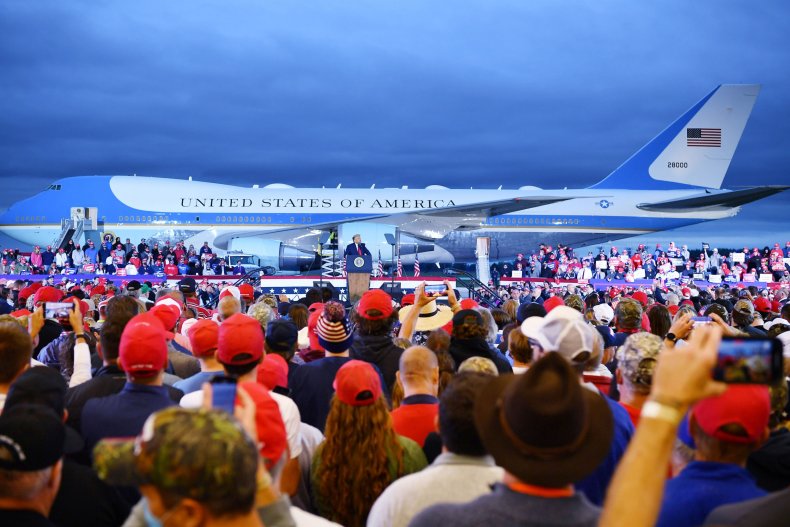 Speaking at the rally, Trump said his administration had handled the pandemic "just the right way," adding that the U.S. had done "the best job" of any major country in curbing the spread of COVID-19 as the number of confirmed infections topped 6.3 million.
"They wanted me to come out and scream: 'People are dying, we're dying,'" Trump said. "No. We did it just the right way. We have to be calm, we don't want to be crazed lunatics."
He went on to say: "We've done a fantastic job. I think we've probably done the best job of any country, certainly of any major country anywhere in the world on the pandemic."
Reacting to photos of the packed crowd at the event, Democrat Dr. Dena Grayson tweeted: "This lunatic Donald Trump is trying kill more Americans at his superspreader rallies."