Billy Eichner's New Movie: Did Homophobia Doom It Or Was It Something Else?
The gay rom-com Bros came in fourth place in this past weekend's box office results, and Billy Eichner—the film's star and co-writer—is firmly blaming homophobia for the disappointing finish.
However, other factors may have played a role in the film underperforming. One box office expert told Newsweek the declining popularity of comedy movies in general was shown by Bros' performance.
"Comedy is a tough sell in Hollywood, maybe the toughest sell of all genres right now," Jeff Bock, senior media analyst at Exhibitor Relations, Co., said to Newsweek. "With big names like Adam Sandler, Kevin Hart, Eddie Murphy, Melissa McCarthy and even Ryan Reynolds lending out their talents to streamers, the theatrical marketplace for comedies has cratered."
Eichner placed the blame for his film's returns on homophobia in a series of Sunday tweets.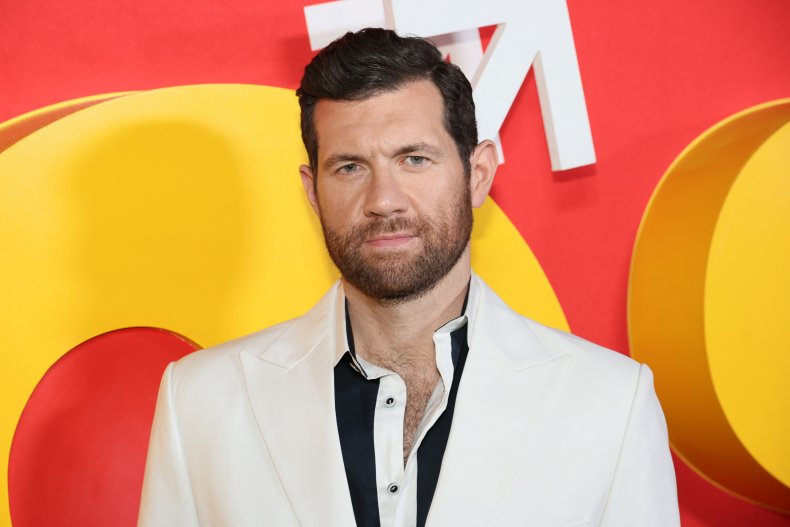 "That's just the world we live in, unfortunately. Even with glowing reviews, great Rotten Tomatoes scores, an A CinemaScore etc, straight people, especially in certain parts of the country, just didn't show up for Bros," Eichner wrote.
He added, "Everyone who ISN'T a homophobic weirdo should go see BROS tonight! You will have a blast!"
As Eichner said, Bros received rave reviews, yet it was beat out by new horror film Smile, and two carryovers from previous weeks, Don't Worry Darling and The Woman King.
Smile's estimated $22 million at the box office isn't surprising, since horror films generally do well during the first weekend of release before surprises leak. This is especially true during the month of October in the run-up to Halloween.
Another boost to Smile could have come from a bit of creative marketing that saw the film's promotional team planting actors at baseball games around the country last weekend. When MLB cameras faced the actors, they smiled in the same creepy fashion as characters in the movie's trailer.
Meanwhile, Bros was also competing against two movies that featured much more recognizable stars. Don't Worry Darling, which boasts not only stars like Florence Pugh and Harry Styles, but also generated non-stop gossip, took the number 2 spot at the box office in its second week of release. The Woman King came in third, and stars Viola Davis, who has won an Oscar, an Emmy, and two Tony Awards.
Bock, though, emphasized straight-forward comedies in general are a tough sell for audiences now.
"I think anytime a studio releases a comedy—regardless of content—aimed for a very specific demographic, they've limited their box office potential. That's true of any genre, really, but especially applies to Bros," Bock said. "Comedies that work in theaters these days? Action/comedy hybrids—Jumanji, Sonic, Bad Boys for Life."
Bock added that any film put into theaters is an expensive gamble, which is why streaming services have become a more popular, cost-effective manner of release for comedies.
"The small studio comedy may become a thing of the past—at least for now—or until a new star is born and commits to theatrical exclusivity," he said.
Even with its less-than-stellar opening, Bros still made history as the first gay rom-com to ever receive a theatrical release by a major studio, and Eichner is being recognized as the first openly gay man to ever write and star in a major release.
Plus, while Bros took in only $4.8 million in ticket sales during its opening weekend, the film could still turn a profit due to its modest $22 million budget. Plus, audience word-of-mouth could help it to hover in the box office top 10 in the coming weeks.
Newsweek reached out to Eichner for comment.