Bipartisan Mayors Group Denounces Trump's Threat to Cut Funding to Cities Who Don't Crack Down on Protests
The United States Conference of Mayors, a bipartisan organization that comprises elected officials from at least 1,400 cities across the country, formally condemned President Donald Trump's threat to cut local governments' federal funding on Thursday.
The coalition's criticism comes on the heels of Trump's memo, issued one day prior, suggesting areas where protests continue to take place could see fewer federal dollars allocated to state and city programs.
Tom Cochran, the Conference of Mayors' CEO and executive director, described the threat as an unlawful "attack" on residents of those areas in a statement.
"President Trump may believe this is an attack on mayors, but it is actually an attack on the millions of hard-working, tax-paying citizens who live in American cities," Cochran said. "These cities are the drivers of our economy and places that Americans are proud to call home. The president's outlandish depiction of them has no basis in reality."
Trump's memo specifically targeted cities where protests against racism and police violence have given way to widely publicized, and in some instances, violent, contention between demonstrators and law enforcement. It was addressed to U.S. Attorney General William Barr and Russ Vought, director of the White House Office of Management and Budget (OMB), both of whom the president asked review and potentially revoke funding to cities like Seattle, Portland and New York.
"State and local officials have allowed violent anarchists to unlawfully riot and engage in criminal activity on the streets, including the destruction of property," his memo read, referencing Portland protesters whose demonstrations have persisted for nearly 100 consecutive days in the aftermath of George Floyd's death while in custody of Minneapolis police officers.
Some local officials, including those in New York City, heeded public calls to reduce or reallocate funding ordinarily assigned to police department budgets amid rallies this summer. When the Trump administration deployed federal troops to cities where demonstrations were concentrated, like Portland, it received significant pushback from local leaders.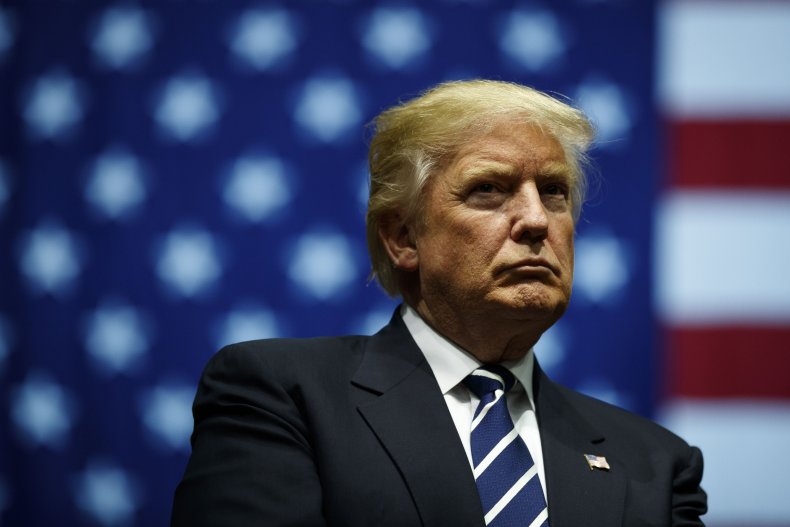 "For the past few months, several State and local governments have contributed to the violence and destruction in their jurisdictions by failing to enforce the law, disempowering and significantly defunding their police departments, and refusing to accept offers of Federal law enforcement assistance," Trump wrote in Wednesday's memo.
In a subsequent message shared to Twitter that evening, the president said his administration "will do everything in its power to prevent weak mayors and lawless cities from taking Federal dollars while they let anarchists harm people, burn buildings, and ruin lives and businesses."
Cochran's response pointed to the memo's questionable legality, echoing similar sentiments expressed by a number of individual Democratic mayors on social media shortly after its Wednesday release.
"This order has no legal standing, but if it were implemented it would make cities less safe by slashing resources for police, firefighters, and first responders as well as other essential services," Cochran continued. "Families and small businesses who make cities their homes should not be used as a weapon in some political fight."
The Conference of Mayors chief underscored the particular dangers of reducing local funding during "this pandemic, a struggling economy, and a national awakening to the reality of systemic injustice in America."
New York City Mayor Bill de Blasio similarly denounced the memo's terms on Twitter Wednesday, calling them "unconstitutional, political threats" that could have grave consequences on a population still recovering from what was once the nation's most severe COVID-19 outbreak.
Newsweek reached out to the White House and U.S. Conference of Mayors for comments, but did not receive replies in time for publication.
Correction 4:33 p.m. ET: This story was updated to amend Cochran's title. A previous version incorrectly associated his past work with that of a former Obama administration appointee.