'Birth of a Nation' Controversy: Nate Parker Responds to Rape Accuser's Suicide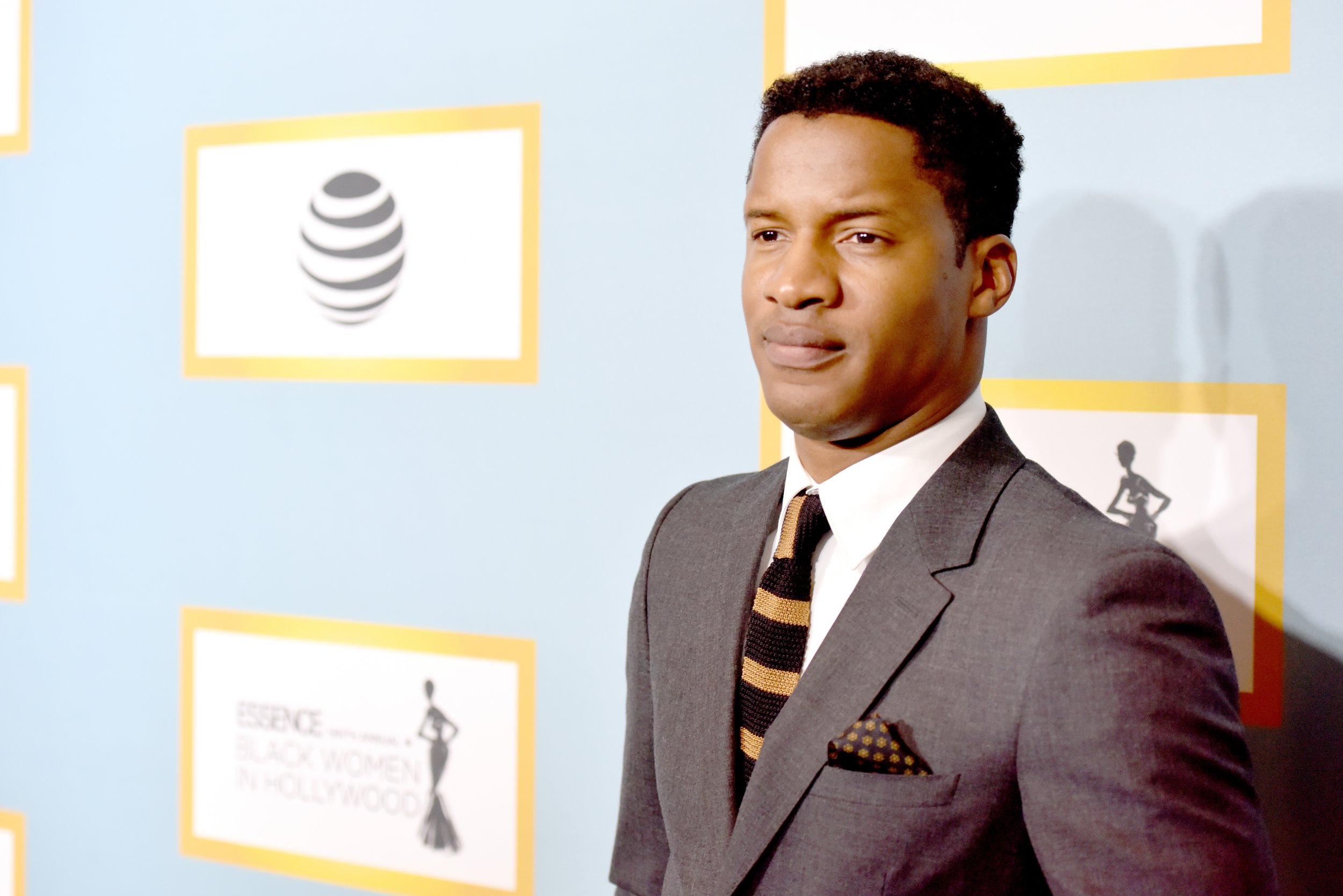 A rising Hollywood star tipped for Oscar contention is embroiled in controversy as rape accusations leveled against him resurfaced last week, and took a dramatic turn Tuesday.
Nate Parker, the lead actor and director of upcoming civil rights period drama, The Birth of a Nation , which Fox Searchlight purchased for a record-setting $17.5 million at Sundance film festival in January, has spoken of his "profound sorrow" upon learning that the woman who alleged he assaulted her in 1999 committed suicide in 2012.
The unidentified woman accused Parker and his roommate at the time, Jean McGianni Celestin, of rape while they were students at the University of Pennsylvania. The actor, who claimed his sexual encounter with the woman was consensual, was acquitted in 2001. Celestin, who is credited as a co-writer on Nation, was convicted and sentenced to six months in prison but the charges were later overturned at the appeal stage.
Writing on his Facebook page Tuesday night, Parker said he had only just learned the woman had taken her own life at the age of 30 four years ago.
Newsweek subscription offers >
"I can't tell you how hard it is to hear this news. I can't help but think of all the implications this has for her family," he wrote.
"I cannot, nor do I want to, ignore the pain she endured during and following our trial. While I maintain my innocence that the encounter was unambiguously consensual, there are things more important than the law," the statement continued. "I cannot change what has happened. I cannot bring this young woman, who was someone else's daughter, someone's sister, and someone's mother, back to life."
Parker's past legal troubles have re-emerged as he does the promotional rounds for the October 7 U.S. release of Birth of a Nation. The film won critical acclaim when it screened at Sundance in January and is already being considered a frontrunner for next year's Academy Awards.
In an interview with Variety last week, Parker addressed the accusations, saying: "Seventeen years ago, I experienced a very painful moment in my life. It resulted in it being litigated. I was cleared of it. That's that. Seventeen years later, I'm a filmmaker. I have a family. I have five beautiful daughters. I have a lovely wife. All I can do is be the best man I can be now."
Newsweek subscription offers >
On Tuesday, the brother of the woman revealed to the Hollywood magazine that she had committed suicide in 2012.
During the trial, the woman said she had tried to take her life twice before. She died in 2012 after overdosing on sleeping pills.
Her older brother, who chose not to be named, said she had suffered from depression. "If I were to look back at her very short life and point to one moment where I think she changed as a person, it was obviously that point," he told Variety.
The woman's sister, Sharon Loeffler, meanwhile, told the New York Times: "These guys sucked the soul and life out of her."
Fox Searchlight said it was not postponing the October 7 release of Birth of a Nation following the recent controversy. "Fox Searchlight is aware of the incident that occurred while Nate Parker was at Penn State," the studio told Entertainment Weekly. "We also know that he was found innocent and cleared of all charges. We stand behind Nate and are proud to help bring this important and powerful story to the screen."
Parker's film tells the real-life story of enslaved Nat Turner, who led a rebellion to free black slaves in 1831.
'Birth of a Nation' Controversy: Nate Parker Responds to Rape Accuser's Suicide | Culture