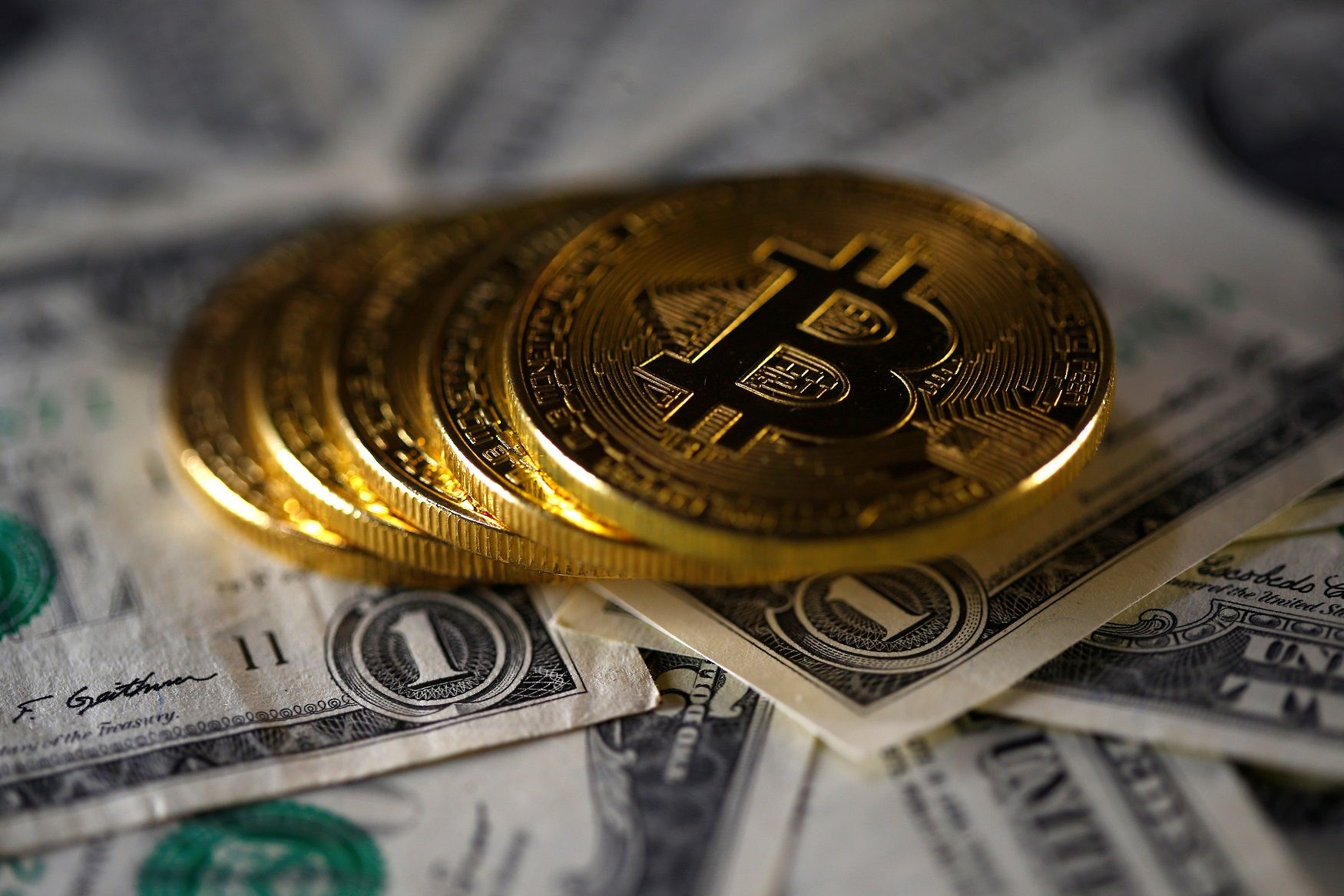 The price of bitcoin hit a new record high on Tuesday, passing $10,000 and reigniting debate as to whether the cryptocurrency is experiencing a bubble or does in fact remain undervalued.
The world's most valuable cryptocurrency now has a market capitalization of more than $160 billion, according to bitcoin price tracking website CoinMarketCap, more than 10-times its value at the beginning of the year.
The head of one cryptocurrency exchange said he believed the price of bitcoin remains "cheap" despite its remarkable rise in value.
"I would argue that it is highly, highly undervalued," Thomas Glucksmann, head of business development for Asia Pacific at Gatecoin, told Bloomberg. "If you look at the long-term potential of the technology in the next 10, 20, 30 years, $10,000 is cheap in my opinion."
Glucksman said bitcoin's recent price rise can be attributed to Japan, which has seen a "tsunami of speculative trading activity" from Japanese exchanges. It has also contributed to significant price increases in other cryptocurrencies, such as Litecoin and Ethereum.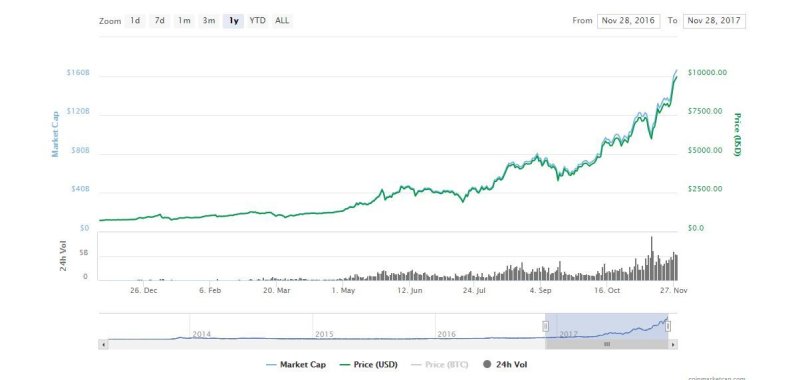 The decentralized currency, invented in 2008 by the pseudonymous Satoshi Nakamoto, has frequently divided opinion among investors and the latest spike is no exception.
Since hitting five figures, other analysts have suggested bitcoin could be experiencing a bubble similar to the one it experienced in 2013, which saw its price rise briefly above $1,000 before crashing to below $300.
Earlier this month, French bank BNP Paribas said bitcoin was displaying symptoms of a speculative bubble, as many investors are buying the digital currency simply because the price is going up.
The bank also pointed to uncertainty surrounding the virtual currency as another reason investors should be careful.
"The potential threat to central bank seigniorage [government profit from issuing a currency], worries about money laundering, financial stability, tax avoidance and crime, all make regulatory moves elsewhere possible," the bank said in a report.
This does not necessarily mean that the bitcoin price will crash any time soon, with the report stating: "Just concluding there is a bubble does not mean that the bubble will burst soon."
Glucksmann acknowledged the instability of bitcoin but pointed to the potential of its underlying blockchain technology for reasons behind its rise and his expectation that it will continue to increase in value.
"To a certain extent, a lot of the activity driving the momentum in bitcoin markets is purely speculative, but we're seeing a growing pool of investors which are heavily liquid which believe in the long-term promise of bitcoin as a decentralized value transfer protocol," Glucksmann said.
"If you look at the fundamentals and certain valuation metrics, it is a very illogical market. It's very difficult to come up with a logical way of valuing bitcoin… [but] it's important to look at bitcoin with a longer term view."