Bitcoin Price Surge: Cryptocurrency Passes $7,000 as 'Wolf of Wall Street' Jordan Belfort Warns of Scams
The pricing of a single bitcoin has been rising this week, with values passing $7,110 on Wednesday amid a turbulent time for the popular cryptocurrency.
Earlier this month, prices plunged to below $6,000 amid speculation that the market—long branded a bubble by mainstream financial experts—had burst. But websites that track the value of virtual currencies in real time show the market is currently enjoying an upward trajectory. From lows of $6,330 on August 22, the price of bitcoin surged to $7,113 Wednesday.
The rally comes as former stockbroker Jordan Belfort—known for inspiring the movie The Wolf of Wall Street, which is adapted from his book of the same name—told CNBC that it was "outrageous" to believe world governments would embrace an anonymous digital currency like bitcoin. He warned the crypto facilitates scams.
"Bitcoin itself is not a scam, I don't think," he told CNBC. "What's happening is there are scams around it being perpetuated because by its very nature it's a dark market, and you can't see what's going on behind the scenes. People dive into that and use it to rip others off. It's not that bitcoin's a scam but its nature allows scams to occur—and that's what's been going on."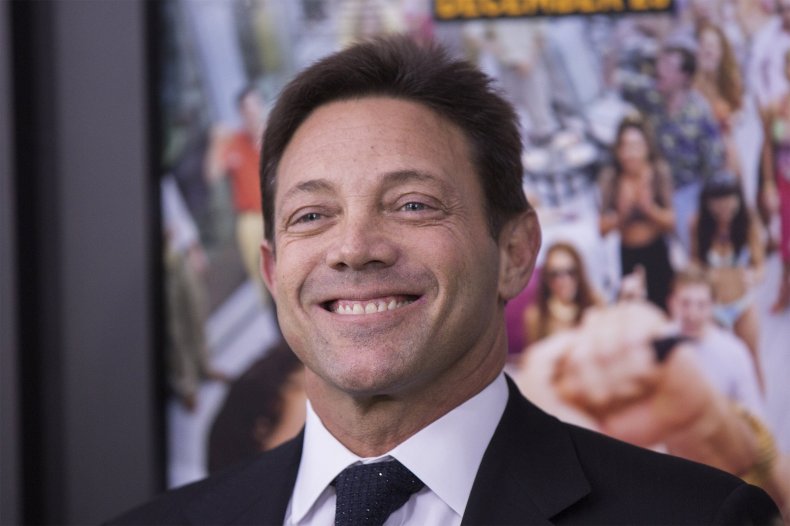 Belfort, who served 22 months of a four-year sentence for his role in a massive pump-and-dump scheme, spoke out about the alleged investigations currently ongoing by the U.S. Securities and Exchange Commission (SEC), which is reportedly concerned about market manipulation.
"The wheels of justice grind slowly, but they do grind forward," the former stockbroker claimed. "I am extremely confident that you…are going to see massive fraud [and] manipulation."
Belfort told CNBC there was "no good reason" why bitcoin should exist "other than pure speculation where you get more people involved so you can make money on early investors."
"I would say 95 percent of people in bitcoin are legit, but it's the five percent that kills you every time," he said. "The people that are scamming should go to jail. Those who aren't scamming, well, I feel bad, because they are probably going to lose all of their money, or most of it."
Other cryptocurrency experts acknowledged that it may be a long wait before the market reaches the heights of late 2017, when a single bitcoin was valued at a whopping $20,000.
"Clearly these are rosier numbers than we've become used to seeing but let's not get carried away just yet," Matthew Newton, analyst at investment platform eToro, told Newsweek.
"Climbing higher than $7,200 remains challenging, as will breaking the $7,900 barrier—the 200-day simple moving average," Newton added. "I wouldn't write off a squeeze above $7,200. There still seems to be an imbalance between short versus long interest right now on major exchanges."