How Low Can Bitcoin Go? Many Crypto Coins Could Soon Become 'Worthless'
In November last year, as the price of a bitcoin reached $20,000, cryptocurrency advocate John McAfee hit the headlines by claiming on Twitter that he would eat his own penis should his prediction about the coin—that it would reach $1 million by 2020—not come true.
The outspoken nature of the claim was par for the course at the time. During the last few months of the year, crypto prices were skyrocketing. Despite warnings it was a bubble, investors with no prior knowledge of financial technology were rushing to get in on the action, pouring money into little-known startup ventures that promised them easy riches and quick rewards.
If it seemed too good to be true—that's maybe because it was. Experts this week warned the market—often defined by its volatility—remains in a state of flux. But what comes next?
"How low [the price] can go is anyone's guess," Niels Pedersen, senior fintech lecturer at the Manchester Metropolitan University, told Newsweek. "If cryptocurrencies become mainstream, then prices could go a lot higher. If not, many become worthless. Even if you believe in cryptocurrency, picking the long-term winner is like looking for a needle in a haystack."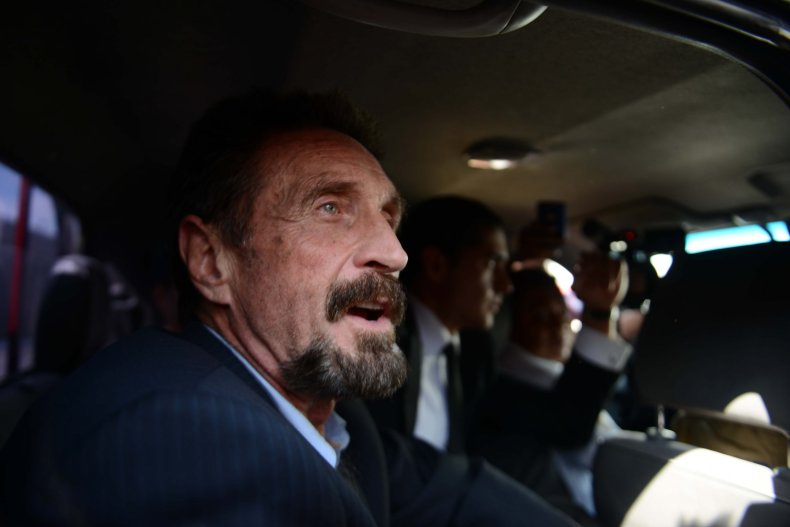 This week, bitcoin tanked to under $6,000, nearly the lowest point of 2018. Ethereum, the second most popular crypto by market capitalization, dropped to below $300 for the first time since November. Websites that track the value of these coins in real-time—including CryptoCompare and Coindesk—showed a downward trend was emerging across most coins.
"The crypto market seems to have hit panic mode, with prices falling significantly across the board," said Matthew Newton, analyst at investment platform eToro. "As we see in the case of Ether, investors are increasing liquidations of their ICO holdings, with significant drops in price and increased volumes. This has had a knock-on effect on the rest of the market."
Bloomberg reported this week that ICOs (Initial Coin Offerings)—which are a new form of crowdfunding used by fintech startups to raise capital—were "cashing out" their stored funds.
"They're selling too early and causing a lot of pressure in the market," crypto hedge fund manager Biswa Das told Bloomberg. "The market is so fragile that it causes a lot of pressure."
There are additional market pressures that will impact values, perhaps driving prices down. U.S. authorities are probing some trading exchanges for signs of market manipulation. A number of ICOs have run off with investors' funds. There has been a ton of negative press. And several high-profile cyberattacks ravaged fintech businesses across the world.
But experts are reluctant to put a number on how low bitcoin may go. It may be unknowable. In many cases, those with industry knowledge have a vested interest in its continued success.
The Low Point
Coindesk this week suggested it would bottom out at $5,650, at least in the short term. It said if that number was "breached" there may be a snowball effect, dropping prices closer to $5,300.
While the bitcoin price spiked again to more than $6,000 on Wednesday, some experts suggest the "madness" of 2017 may never be seen again.
"Many ICOs completed last year were weak, leading to widespread declines in value for ICO tokens," said Daniel Wolfe, CEO of Tradingene. He told Newsweek: "This has led to increased caution from investors. The change represents a welcome, and likely permanent, respite from the madness of 2017 when tens of millions were raised by projects with little more than a website."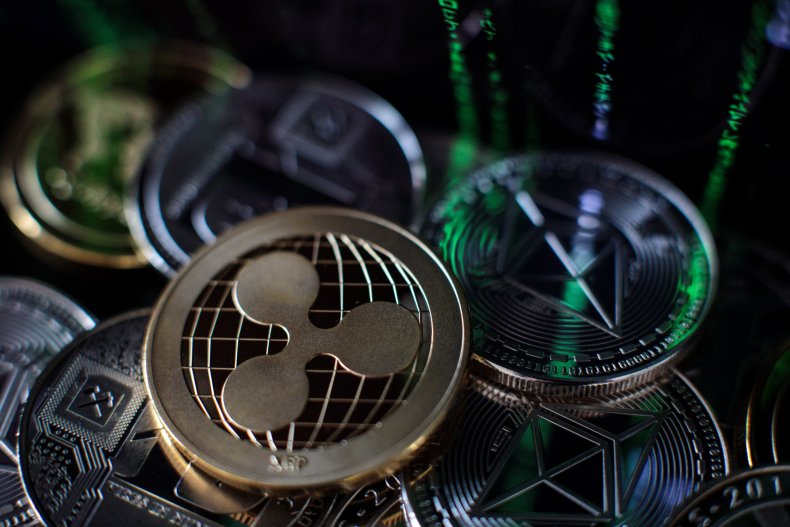 Predicting the Future
But the jury is far from unanimous. In February this year, American economist Nouriel Roubini tweeted that bitcoin could soon crash to zero, effectively becoming worthless.
Other experts were confident that it would soon massively spike to $25,000. This week, PayPal's former boss declared that bitcoin had "no value" as a payment method. Crypto CEO Danial Daychopan told Newsweek that bitcoin's value will reach £50,000 in the next two years.
Danny Scott, CEO of trading platform CoinCorner, said the bottom is around $6,000. "We have seen strong support at this figure over the last couple of months and believe support will continue," he claimed. "However, it is not possible to predict with any meaningful accuracy when this price point may be tested." It will be above $15,000 by December, he said.
The trend is clear: There is no solid answer, there is merely speculation.
"I don't think anyone can give a reliable forecast on bitcoin today," said Ilia Kolochenko, the CEO of internet security company High-Tech Bridge. "As seen in the past, immense fluctuations were suddenly caused by cybercriminals, governments and alternative currencies.
"Despite a current semblance of relative stability, bitcoin being a puppet of market speculators and cyber gangs means it can abruptly drop or skyrocket," he added. "You can make a lot of money speculating with bitcoin these days, but be prepared for the risk of losing it all."
Multiple sources said that short term predictions are unhelpful, but most retain hope. "The overall trend in the value of bitcoin is still heading north," Daychopan, of crypto firm Plutus, asserted.
On Wednesday, 24 hours after the market downturn, bitcoin was valued at $6,300.