Bitcoin Price Surges above $8,000, but Is This the Cryptocurrency Comeback?
The price of bitcoin spiked by $1,000 in less than an hour on Thursday and was briefly valued at more than $8,000 per coin before dipping. Is the world's most popular cryptocurrency making a grand comeback, or is it doomed to fail?
In January this year, the price held at around $14,000 before traveling on a downward trajectory. In February, warnings from many economists that it was a bubble seemingly came true as the value plunged to $6,040. Metrics provided by CoinMarketCap show it struggled to break $7,000 in recent weeks.
But is the cryptocurrency buzz dying down? Not just yet, experts say, but it does appear that the market remains both unpredictable and volatile, two of the main characteristics that define most of the virtual currencies available today. The price, which ebbs and flows on a daily basis, is highly-reactive to real-world events.
Charles Hayter, CEO of CryptoCompare, told Newsweek, that he hopes the market's "irrational exuberance" has now been worked out of the system. He claimed that the recent downward spiral in value was "aided by regulatory uncertainty."
In March, the U.S., the Securities and Exchange Commission (SEC) warned that crypto trading platforms would have to register with the agency or face legal penalties. At the time, the news was blamed for the price falling under $10,000 for the first time in months. Global police authorities have also been clamping down on Initial Coin Offerings (ICO), a controversial form of crowdfunding for start-ups.
"We have to remember what the underlying concept of this tech is to determine what it's going to be: a global and all-pervasive bearer certificate," Hayter added.
"It's born of the internet but has applications in the real world whilst also opening up new business models and opportunities," he continued. "Discussions between corporates, individuals and nation states about privacy and security are the main battlegrounds as the world becomes flatter and boundaries erode."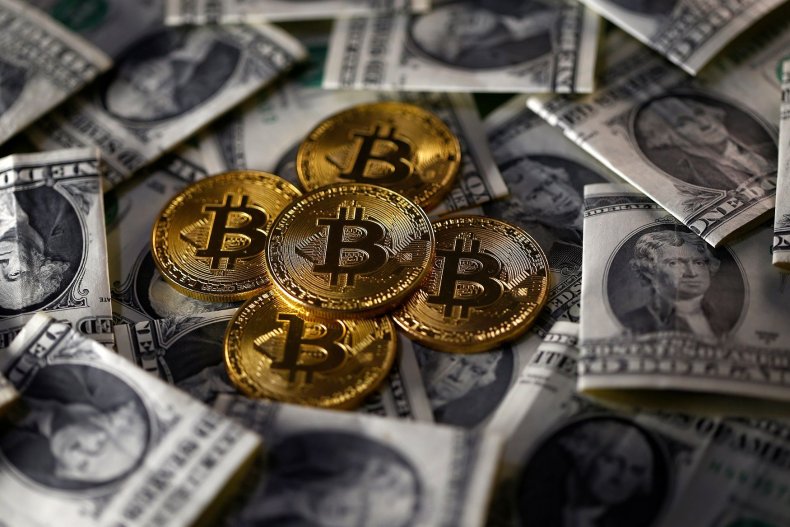 Hedge fund manager Justin Chan said in an advisory shared with Newsweek earlier this week that while Bitcoin's "waning slightly" it is still cryptocurrency's king.
"The entire market still takes its cue from it," he wrote. "When BTC goes up, the crypto market follows. And when it goes down, the market dips."
Others are still not convinced. Nicholas Weaver, a researcher at the International Computer Science Institute at UC Berkeley, told Vox this week that bitcoin's price remains too volatile for it to be considered a worthwhile currency.
"In order to make a cryptocurrency work, you need stability," he said in the interview, published Wednesday. "The value has to hold. So, what you need is an entity that will take, say, dollars, and give you cryptodollars one-for-one and vice versa. But we know what these institutions are; they're called banks."
Bitcoin has many dedicated communities. Indeed, some big banks are even investing in the blockchain, the underlying technology popping up the system that maintains a record of every transaction made, for better or worse.
As stated, only hours after the $6,800 low this morning, bitcoin's price jumped to more than $8,000 before dipping again, ultimately proving the accuracy of Weaver's comments about stability. The reasons for the jump were not immediately clear.