Bitcoin Value Continues to Fluctuate Amid Concerns Over Pandemic and Stimulus
If you're a Bitcoin bull, the federal government's continuing response to the COVID-19 pandemic is good news. But if you're a Bitcoin bear, the cryptocurrency's latest price wobbles raise basic questions about its stability and perhaps its long-term value.
President Joe Biden has proposed a $1.9 trillion stimulus package to keep the economy functioning during the economic downturn from the pandemic. That means increased borrowing and pumping more dollars into the economy by the U.S. Federal Reserve, the nation's central bank.
The Fed will continue to buy treasury notes and mortgage-backed securities to keep the credit markets functioning.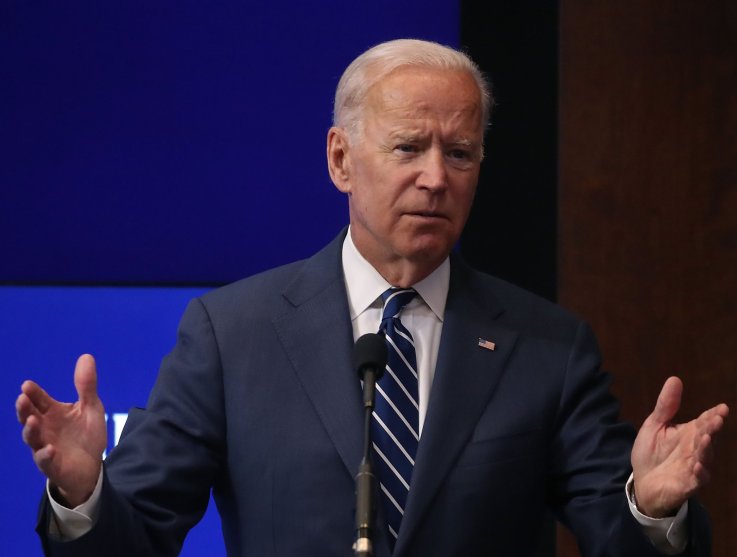 Joe Biden delivers a keynote address on the future of the middle class at the Brookings Institution, in Washington, D.C., on May 8, 2018.
Mark Wilson/Getty Images
"The Fed is supplying unlimited liquidity to the banks, so they can meet credit drawdowns and relieve any balance sheet strain," the Brookings Institution, a Washington-based think tank, said in a research report.
U.S. government spending in fiscal year 2020 totaled about $6.5 trillion, including about $2.6 trillion in stimulus money.
Bulls view Bitcoin as a hedge against what some fear will be inflation from the cascade of cash injected into the economy through government stimulus programs.
The Fed has slashed interest rates to near zero to encourage spending and investment. That's good news for investors, consumers and homebuyers shopping for a mortgage, but bad news for small savers.
In a statement, the Fed said interest rates will remain low "until labor market conditions have reached levels consistent with the Committee's assessments of maximum employment and inflation has risen to 2% and is on track to moderately exceed 2% for some time."
For Bitcoin bulls, low returns make the crypto-currency's price appreciation attractive—especially when the Fed's inflation target exceeds the return on most money market accounts.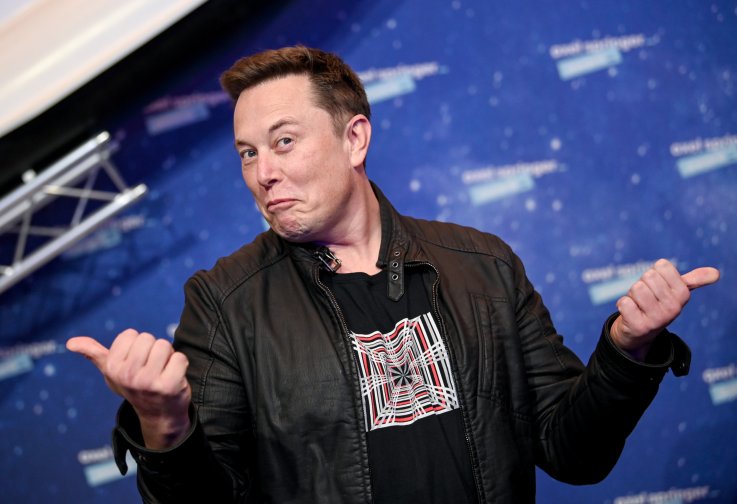 SpaceX owner and Tesla CEO Elon Musk poses on the red carpet of the Axel Springer Award 2020 on December 01, 2020 in Berlin, Germany.
Britta Pedersen-Pool/Getty
But the optimism is countered by the response of Bitcoin's price to a single tweet. Last week, Elon Musk, builder of electric cars and rocket ships, electrified the Bitcoin market after adding #bitcoin to his Twitter biography.
The cryptocurrency rose about 16% on Musk's addition of that hashtag to his Twitter account, but quickly retreated to the range of $30,000 to $36,000 where it had tracked for the last few weeks.
One might ask: What does it say about Bitcoin that its price can jump on a Tweet from a pioneering and charismatic business leader? But then again, the entire stock market can rise or fall on a single company's earnings report.
Go figure.
The crypto-currency 24-hour range is $33,386.83 to $35,645.87, CoinDesk reported. That's a swing of about 6.77%.
Bitcoin peaked in January at $41,940, or about 15% above Tuesday's intraday high. Bitcoin dipped below $30,000 in mid-January, but its value increased about 400% in 2020 as major financial institutions moved into it as an inflation hedge.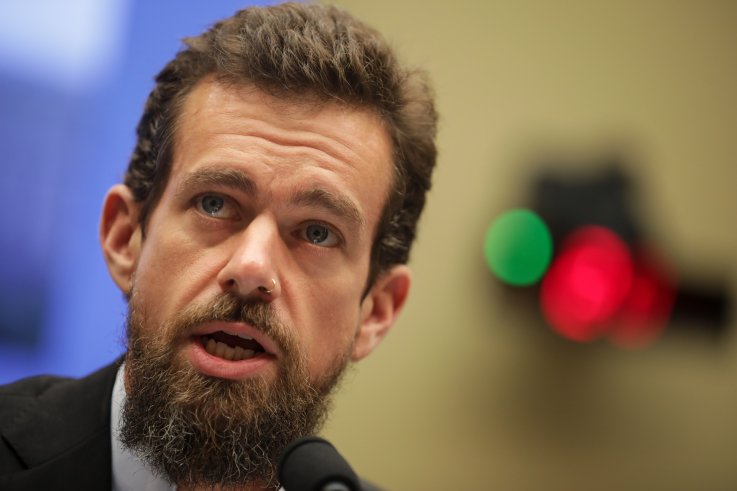 Twitter chief executive officer Jack Dorsey has said he is "passionate" about Bitcoin after the online cryptocurrency experienced a volatile week.
Drew Angerer/Getty
The lesson may be that the value of some assets can now be influenced by social media, as the run-up in GameStop's stock showed. If so, why worry about fundamentals such as profit, loss, future growth, return on capital, asset allocation, and diversification when there's Twitter? And what does the apparent influence of one man on Twitter say about the stability and future value of Bitcoin?
It may suggest volatility ahead. If so, the faint-of-heart may take that as an invitation to head for the sidelines. But that's not likely— and certainly isn't reflected in the recent price bump.
But keep in mind that a clever group of amateur day-traders engineered a short-squeeze and beat Wall Street hedge fund at their own game by driving up the price of GameStop's stock.
Bitcoin's value doesn't appear to represent anything more than an investor's hope for future glory. But there is at least one major difference: The number of Bitcoins is capped at 21 million while the supply of dollars seems endless. As long as a significant number of people hold and crave Bitcoin, the bet is that its price will hold.
Worldwide, the number of people investing in Bitcoin is small, but basic commodities such as oil are priced in dollars because the greenback is universally accepted and easily converted to other assets such as gold.
Maybe both Bitcoin and the dollar are becoming an article of faith.