Bitcoin's Record-Setting Price 'Inevitable,' Analyst Says
Bitcoin's new high was "inevitable" and driven by limited supply of the cryptocurrency as demand continues to increase, an analyst told Newsweek.
Bitcoin reached $61,556.59 this weekend, eclipsing its previous high of $58,356.
"If you're looking for one word, it would be 'inevitable!'" Jason Deane, analyst at Quantum Economics, in London, told Newsweek.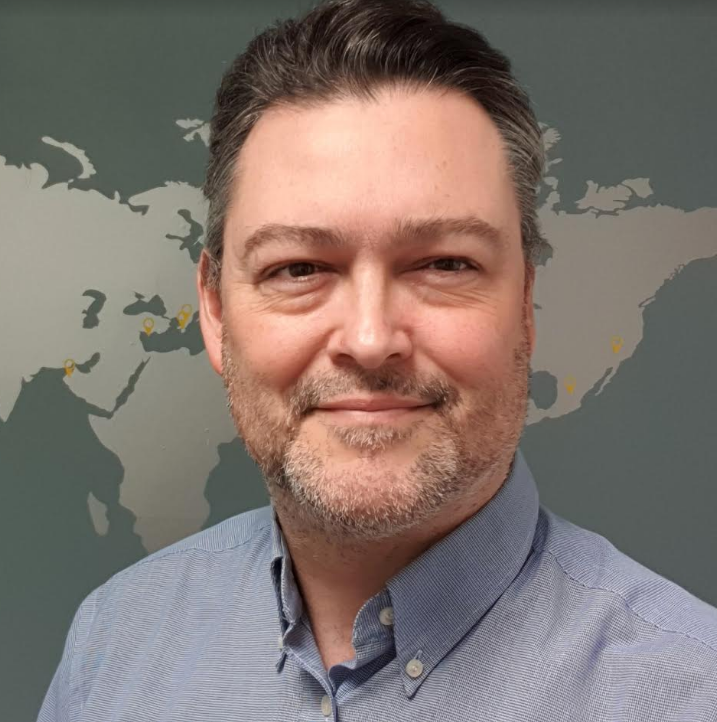 Jason Deane, Bitcoin Analyst, Quantum Economics, London (Photo Provided)
"It's clear from Michael Saylor's and Grayscale's continuing acquisitions, new institutions entering the space on a daily basis and ongoing interest from the retail sector that demand continues to outstrip supply," he said. "In many cases, the Bitcoin being purchased is being moved from exchanges to long-term cold storage, reducing liquidity further."
Major companies, including Saylor's MicroStrategy and Elon Musk's Tesla have made large investments in Bitcoin. Bank of New York Mellon now gives major investors a safe place to park their holdings. The Chicago Mercantile Exchange now provides pricing information on Bitcoin, reflecting growing acceptance of the cryptocurrency.
The Grayscale Bitcoin Trust allows individual investors to buy and sell digital currencies in private brokerage accounts. In January, the New York-based company became the first to register its shares with the U.S. Securities and Exchange Commission.
In mid-day trading Monday, Bitcoin changed hands at $56,499.58. It's up 93.03% for the year, CoinDesk reported.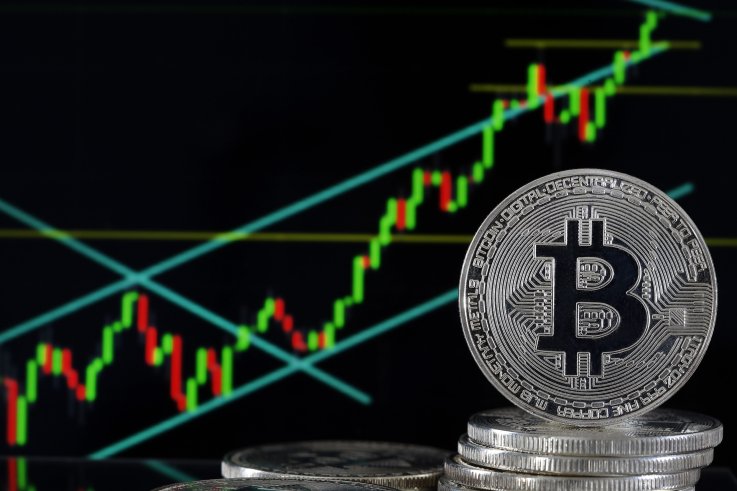 In this photo illustration, a visual representation of the digital Cryptocurrency, Bitcoin is displayed in front of the Bitcoin course's graph on June 25, 2019 in Paris, France.
Chesnot/Getty
Deane said Monday's pullback is healthy and part of the continuing process of driving prices higher over time.
"Pullbacks are common—even healthy—in bull markets," he said. "They act as a moment of pause when large or fast movements are digested and new levels of support and resistance are set. This relatively minor pullback is probably no exception."
Deane said said pullbacks are standard market practice.
"(Pullbacks) can be triggered by external announcements or trading events, such as traders who place a lot of faith in technical analysis noting various indicators pointing to Bitcoin being overbought and act accordingly," he said. "In the end, market forces prevail."
However, Warren Buffett, known on Wall Street as "the oracle of Omaha" for his shrewd stock picks, has avoided Bitcoin.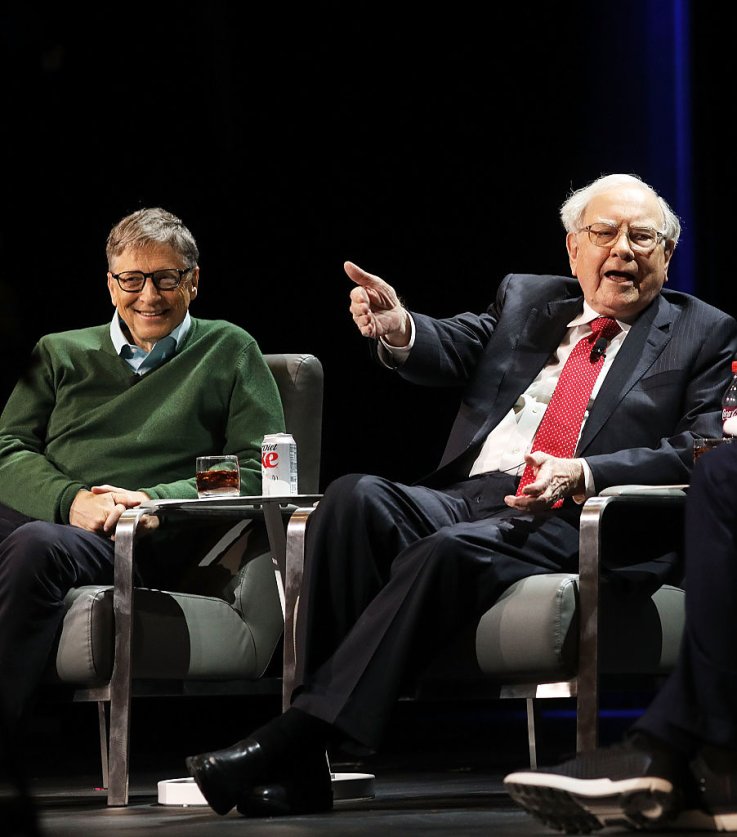 Bill Gates and Warren Buffett speak at an event organized by Columbia Business School on January 27, 2017 in New York City.
Spencer Platt/Getty Images
"I don't own any cryptocurrency," he told CNBC last year. "I never will."
The billionaire investor looks for undervalued stocks in strong companies and holds the shares long-term. Buffett has invested in Bank of America, Apple, Coca-Cola, American Express and Verizon.
In 2009, Buffett made an "all-in wager on the economic future of the United States" and acquired Burlington Northern Santa Fe Railway for $44 billion in a deal some have described as "pure genius."
Buffett's companies provide key services or products to the real economy.
Buffett has called Bitcoin "rat poison squared" and said he believes the crytocurrency's value is based solely on the belief that someone in the future will buy it for more than current investors paid to acquire it.
Deane does not buy Buffett's argument.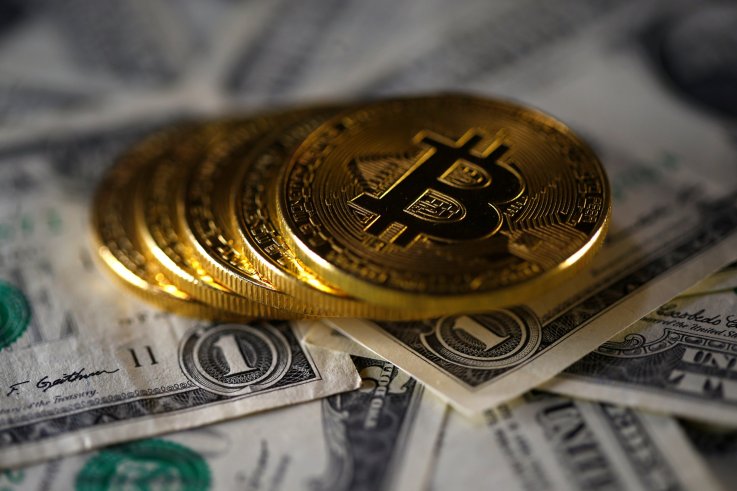 Bitcoins on top of U.S. dollars are seen in this illustration picture, November 6, 2017.
REUTERS/Dado Ruvic/Illustration
"The dollar, for example, has no direct backing, and effectively operates on the same belief system of all other currencies," Deane said. ""However, it is often cited that the might of the American military is all the backing it needs—something that is visible, yet intangible."
But he argues there is a higher power even than the U.S. military backing Bitcoin: Mathematics.
"Bitcoin is backed by the certainty of maths, and every day that goes past, the security of the network grows in known, linear fashion," Deane said. "In other words, as long as the rules of mathematics agree that 2 plus 2 equals 4, Bitcoin will always function perfectly and independently of human control. This, many argue, creates certainty of value in a way that can't be reproduced with any other asset."
Market Pulse
U.S. crude oil prices, an indicator of future economic activity, have rebounded strongly since briefly turning negative in April 2020 during the worst of the economic shutdown intended to curb spread of COVID-19.
Investors are betting that demand will grow as more people are vaccinated against the coronavirus and the economy rebounds. Unemployment continues to decline and U.S. consumer sentiment strengthens. The latest round of stimulus checks are being distributed to those who earn less than $75,000.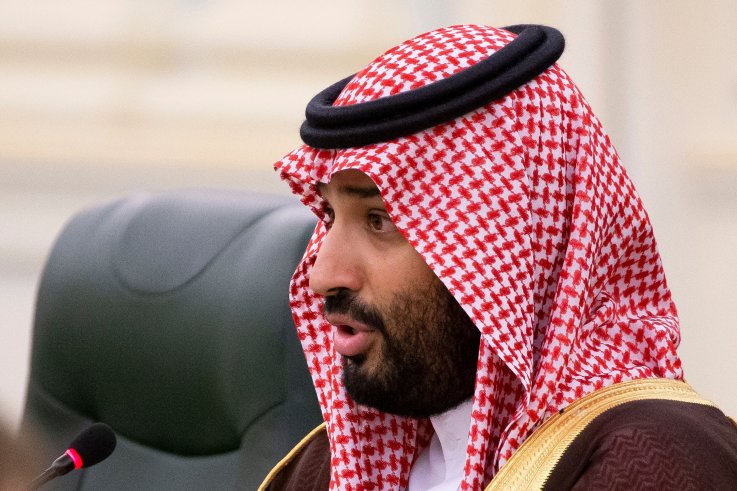 Saudi Crown Prince Mohammed bin Salman
ALEXANDER ZEMLIANICHENKO/POOL/AFP via Getty Images
But crude oil supply may decline as demand for refined products increases.
The Biden Administration has frozen new oil and gas leases on federal land and revoked a permit for the Keystone XL pipeline. Those actions are likely to tighten supply, and may drive prices at the pump higher.
Last year, the Organization of Petroleum Exporting Countries cut production as demand plummeted during the lockdown. The cartel has agreed to extend most production cuts into April.
In a recent report, OPEC said demand for fuel will increase in the second half of 2021 as "economic activity is expected to accelerate as the impact of the pandemic is expected to taper off."
In mid-day trading Monday, West Texas Intermediate Crude, the U.S. benchmark, traded at $64.88 a barrel. Brent Crude, the guide for world prices, fetched $68.48 a barrel, up about 80% since late October.
A barrel contains 42 gallons.