Biz Markie's Video for 'Just a Friend' Watched Over 70M Times: 'Rest in Heaven'
The music video for Biz Markie's signature hit "Just A Friend" has now been viewed more than 70 million times on YouTube.
Fans have flocked to the online video platform to revisit the clip and pay tribute to the late rapper after he passed away on Friday at the age of 57.
Something of a latecomer to YouTube, the 4 minute and 39-second promo was only uploaded to the site on August 4, 2010.
It has already been viewed more than 70.7 million times, with fans taking to the comment section of the video to pay their respects and share personal memories of the hip-hop star.
Bender Bending Rodriguez wrote: "One of those songs where everyone stops to sing along. Classic. Rest well Biz."
GHOST BuDs commented: "Rip, my fathers favorite song right here. Now at least he's up in heaven with Biz Markie."
Kristina Walker said: "I'm literally crying and singing this. Fly high Man."
Neo concurred: "Still bumping to this and will forever be bumping to this, rest in power big man you'll be missed."
Winklestiltskin, sought to celebrate some of Markie's other work, writing: "The most underrated rapper ever, IMO. 'I Need A Haircut' is a masterpiece. RIP Biz."
Franckoski, meanwhile, shared how they came across the song after experiencing personal heartache.
"I really loved this song and discovered him a little later after breaking up with a cheating gf like almost 2 years ago," they said.
"R.I.P big rapper, you will remain in history and in our memories man."
One of the most emotive comments came from Tyson Hymas who recalled how Markie turned him onto hip hop music.
"When I was 11 years old, I went to a garage sale and bought two CDs; Young MC's 'Stone Cold Rhymin' and Markie's 'The Biz Never Sleeps.'" they explained.
"Those two albums introduced me to hip hop. From there, I learned about the Beastie Boys, Tribe Called Quest, De La Soul, Wu Tang Clan, and so many others. If it wasn't for Biz Markie, I wouldn't have the love for hip hop that I have today. Another artist gone too soon."
Elsewhere johnniewalker23 wrote "RIP Biz, thank you for this track that everyone can sing along to and serves as great advice too! You will be missed."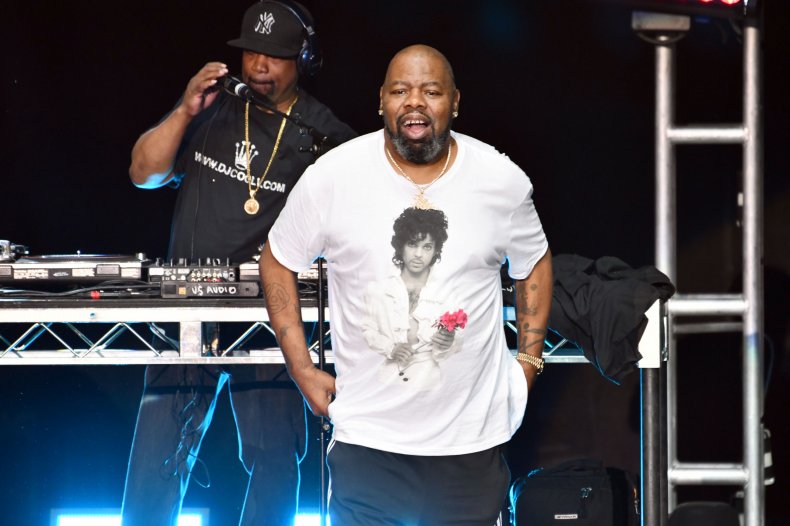 Biz Markie's "Just A Friend" was first released on September 26, 1989, and went on to reach number 9 on the Billboard Hot 100. It was certified platinum on April 12, 1990.
The promo, created by famed music video director Lionel C. Martin, tells the story detailed in Markie's lyrics about the frustrations of romantically pursuing a woman who appears to be involved with another man despite claiming he is "just a friend."
Markie stars as himself and, in one memorable scene, sings the chorus while sat at a piano dressed as Mozart in 18th-century clothing and a powdered wig.
Newsweek has reached out to Lionel C. Martin for comment.