Distrust of health care remains an issue among Black Americans, with one recent survey finding an estimated 80 percent of Black respondents believe race impacts the quality of health care individuals receive.
While awareness of racial disparities in health care is not new, the coronavirus pandemic underlined existing pressure points across the country. In the survey's executive summary, researchers wrote the COVID-19 pandemic "has only exacerbated what already felt like insurmountable barriers, leaving the Black community vulnerable and bogged down by the weight of economic despair."
Published Tuesday in conjunction with the National Urban League's (NUL) annual State of Black America report, the Pulse of Black America survey assessed economic, career, health and civic engagement factors among respondents. The survey interviewed 1,674 American adults online between March 17 and 24.
Researchers also found that Black Americans "are at a disadvantage" in comparison with white Americans "across the full spectrum of economic achievement." The survey "illuminates the impact that decades of racial pressures and systemic inequalities have had on people of color," researchers wrote.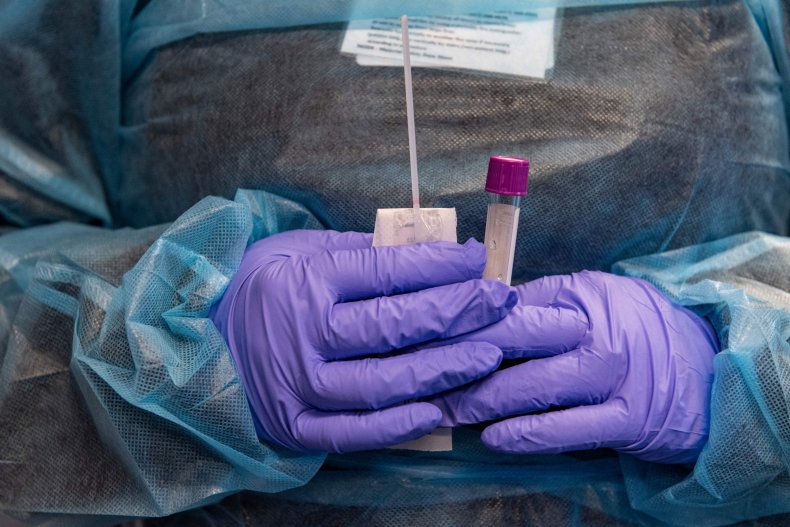 In regards to Black Americans' perceptions of health care, about 40 percent of the survey's respondents told researchers they believe that the "health care system discriminates against me," a feeling that was reported among only about 23 percent of white respondents. More than half of Black respondents—about 55 percent—also said they feel the health care system "profits off me without really helping me."
About 47 percent of Black respondents said either they or a family member were required to visit specific doctors or medical facilities due to health insurance restrictions, and 46 percent said they postponed "recommended or necessary" treatments due to cost concerns. Affordability also played a role for 43 percent of respondents who said they didn't seek a diagnosis or treatment due to cost concerns, and for 40 percent who said cost played a role in decisions to not call an ambulance during medical emergencies.
Thirty-nine percent of Black respondents also said they avoided some doctors or medical facilities because they or their family members were concerned that they might "be treated differently because of your race."
While Black respondents ranked income as having the greatest impact on health care quality, race was identified as the second-greatest factor, with 79 percent of respondents saying they believe race plays a role in the quality of health care received.
The survey said health care that is affordable and of good quality can help save lives, "but for Black Americans healthcare industry represents yet another barrier to parity."
Health is one of the factors taken into account for each State of Black America report. This year's report said the percentage of Black Americans without health insurance since the NUL's 2020 report increased from about 9.7 percent to nearly 15 percent, though the report's equality measurements between Black and white health care in the U.S. were "essentially unchanged" once all factors were added together. Researchers noted the 2022 report "does not capture the full effect of the coronavirus (COVID-19) pandemic or the resulting economic recession" due to delays in data collection and reporting.
Aside from updating its equality index for 2022, the NUL's report largely focused on voting rights in collaboration with The Brennan Center for Justice. Nineteen states passed new voting legislation last year that the NUL described in its report as "the most significant legislative assault on voting rights since Reconstruction," and several additional bills remain under consideration by state legislatures.
Marc Morial, the president and CEO of the NUL, introduced the report's findings during a Tuesday event at Clark Atlanta University in Georgia. While the report focuses on evaluating economic, health, education, civic engagement and social justice equality for Black Americans, Morial said it "in all respects is also a commentary on the state of the nation at large."
Newsweek reached out to the Office of Minority Health at the U.S. Department of Health and Human Services for comment.
Uncommon Knowledge
Newsweek is committed to challenging conventional wisdom and finding connections in the search for common ground.
Newsweek is committed to challenging conventional wisdom and finding connections in the search for common ground.
About the writer
Meghan Roos is a Newsweek reporter based in Southern California. Her focus is reporting on breaking news for Newsweek's Live Blogs team. Meghan joined Newsweek in 2020 from KSWB-TV and previously worked at Women's Running magazine. She is a graduate of UC San Diego and earned a master's degree at New York University. You can get in touch with Meghan by emailing m.roos@newsweek.com. Languages: English