Why Is Everyone Wearing Black Dresses on the 2018 Golden Globes' Red Carpet?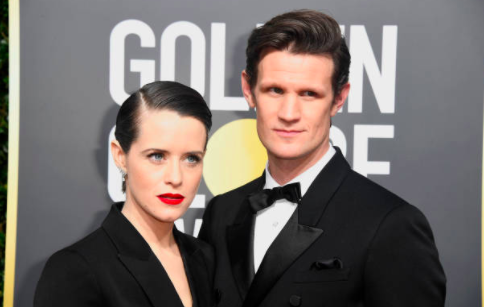 Women in the entertainment industry made a statement at the 2018 Golden Globes on Sunday by wearing all-black dresses on the red carpet. Amid the #MeToo movement and as a protest against sexual harassment in the workplace, women expressed their solidarity through their fashion, transforming "MeToo" into "Time's Up."
Earlier in the week, the hashtag #WhyWeWearBlack started to go viral as Hollywood's A-list stars wrote on social media about the #MeToo movement. It began in late 2017 after movie mogul Harvey Weinstein was accused of sexual misconduct, harassment and rape by some of Hollywood's elite stars.
"Today, we wear black. Why? Nearly 1/2 of men think women are well represented in leadership roles and 1/3 of women think women are well represented in leadership roles," actress Ashley Judd posted on Instagram Sunday. "The *reality* is, only 1 in 10 senior leaders are women. #TimesUp #WhyWeWearBlack"
Get Out star Ashley Williams also took to Instagram to promote the message. "Today is a really exciting day. Golden Globes x #TimesUp here we come. Go to TimesUpNow.com to donate to the legal defense fund – or if you are in need of legal defense yourself – because we need to stand up for and with each other now and forever," the star wrote.
America Ferrera, who announced her pregnancy on Tuesday, also used Instagram to promote the movement. "Wear black today, post a pic, tell me why you wear black, and tag me!! And if you can, give any amount to the #TIMESUP Legal Defense Fund to resource women & men across all industries fighting their cases against harassment, discrimination and sexual assault," she wrote.
Salma Hayek added: "I was wearing black on Thursday and yes I'm wearing black today - not out of mourning but out of an awakening #timesup"
Susan Sarandon added her voice to the conversation, too. "Today I will wear black in solidarity and gratitude with all women in all industries, acknowledging our mutual power and vulnerability. #TimesUp on silence, on imbalance of power, on inaction," she wrote.
The 75th annual awards start Sunday at 8 p.m. ET on NBC. Click here to watch live footage of the 2018 Golden Globes.