Golden Globes Live Stream 2018: How to Watch, Start Time, Red Carpet and More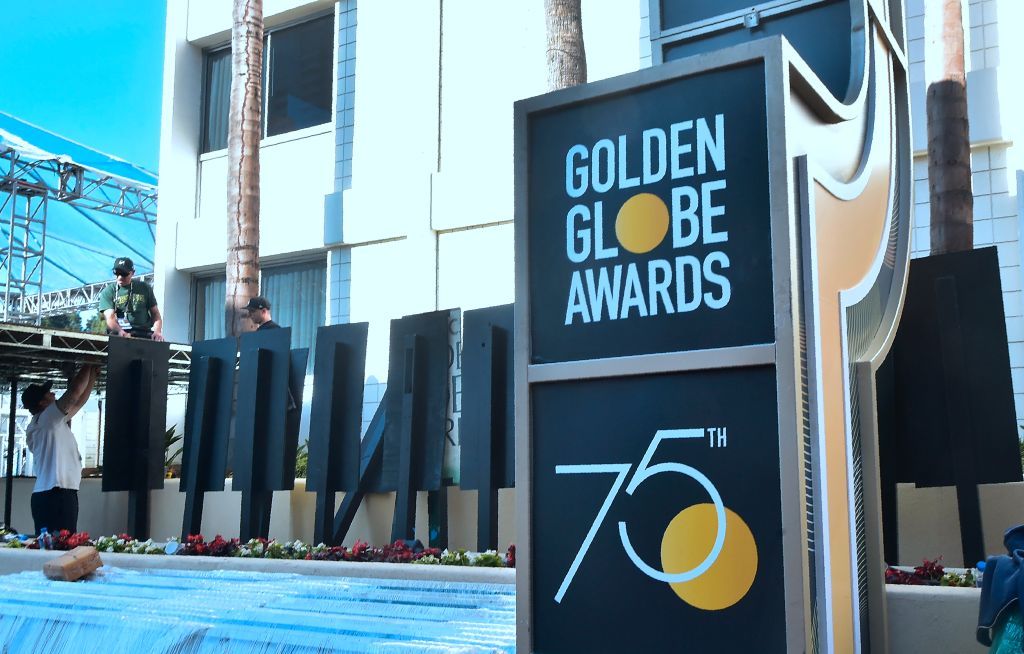 And so it begins. The annual awards season kicks off in 2018 with the Golden Globes on Sunday evening. The 75th annual awards are sure to have more than shiny statues in store, arriving in the wake of months of sexual misconduct, harassment and assault allegations against some of the industry's leading men and the outpouring of stories as part of the #MeToo movement.
Much of Hollywood will show up dressed in black in support of those who have been targeted by Harvey Weinstein and other predators. Women have come together to announce how they'll fight the rampant sexual misconduct in their industry in a more concrete way with the Time's Up campaign and legal defense fund. Outlets including The New York Times and The Cut are reevaluating and changing the way they cover red carpet fashion in light of the seriousness of the moment.
And as the host of the ceremony, Seth Meyers promised in a short video teaser, "we've got a lot to talk about."
Related: Golden Globes 2018 Nominees List: A Nominations Refresher Before January 7 Award Show
Here's everything you need to know about how to watch this year's Golden Globes ceremony and tune into the red carpet arrivals:
The Ceremony
Start time: Sunday, January 7 at 8 p.m. ET/5 p.m. PT
Channel: NBC
Other ways to watch: Last year, viewers without a regular TV hookup were mostly out of luck; NBC didn't stream the Golden Globes online even for those who had a cable provider login. But not so this year!
A spokeswoman for NBC confirmed to Newsweek in an email that this year's ceremony will be streamed on nbc.com/live and on the NBC App for "authenticated pay TV subscribers in select markets." NBC did not immediately respond to a follow-up regarding which markets are included, but try your cable login and hope yours is one of them. Viewers will also be able to watch "via the NBC live stream on Century Link Stream, DirecTV Now, Fubo TV, Hulu Live TV, Sling TV, Sony PlayStation Vue, and YouTube TV in markets where the local NBC station is carried."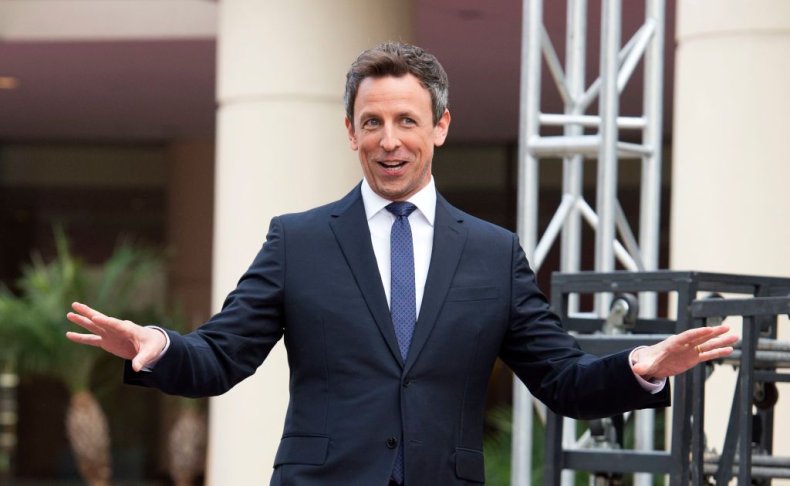 The Red Carpet
HFPA
The Hollywood Foreign Press Association, which puts on the Golden Globes, will stream an official pre-show, "The HFPA Presents: Globes Red Carpet Live," on Facebook from 6 to 8 p.m ET/3 to 5 p.m. PT. Hosts including AJ Gibson, Jeannie Mai, Scott Mantz and Laura Marano will conduct interviews. Tune in here.
E!
Of course, E! will have its own red carpet coverage. It will start with "Countdown to the Red Carpet: The 2018 Golden Globe Awards" at 4 p.m. ET/1 p.m. PT, hosted by Kristin Cavallari, Brad Goreski and Erin Lim, featuring commentary from Nikki Glaser and with a news desk run by Zuri Hall and Justin Sylvester.
"Live From the Red Carpet: The 2018 Golden Globe Awards" will begin at 6 p.m. ET/3 p.m. PT with hosts Ryan Seacrest and Giuliana Rancic as well as Justin Sylvester and Kristin Dos Santos in the E! Skybox, keeping an eye on all the new arrivals. Aya Tanimura will run the "E! Glambot."
After the ceremony, you can stay tuned for "E! After Party: The 2018 Golden Globe Awards" with Jason Kennedy, Zuri Hall (who will be at the HBO party), Amanda de Cadenet, Morgan Stewart, Brendan Schaub and Nina Parker.
E! will not be streaming its "Countdown" or "Live From the Red Carpet," a spokeswoman told Newsweek in an email. Those who want to stick to their computers and phones can watch E! Live 360 on the E! News app, hosted by Will Marfuggi. E! is also promising to post behind-the-scenes content on its website and on the E! News Instagram, Twitter, and Facebook accounts.