You Actually Can't Stream the Golden Globes, Says NBC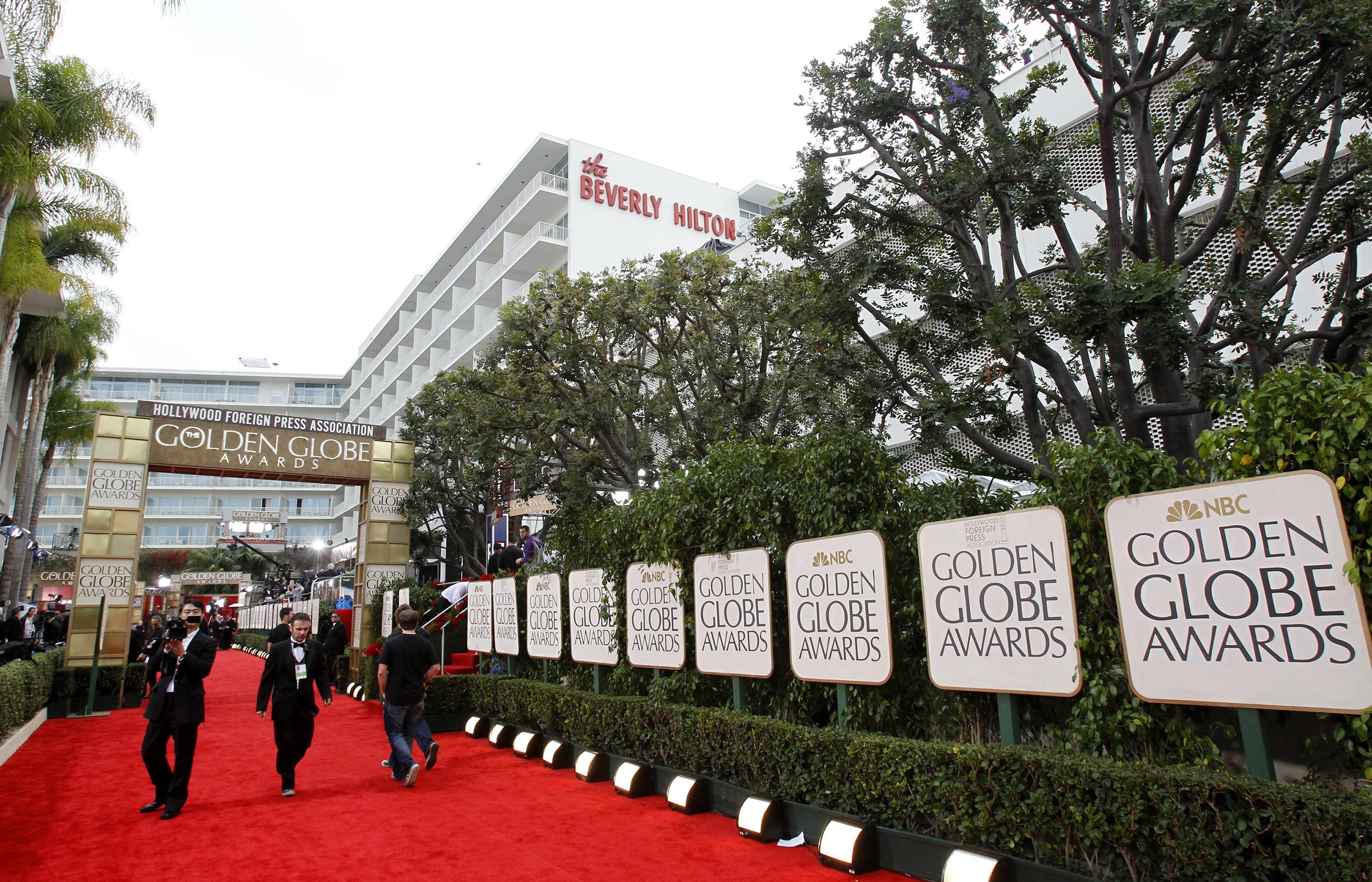 Updated | Sometimes it pays to pay for a basic television hookup. Sunday is one of those times. The 73rd Golden Globe Awards ceremony will be broadcast on NBC, right after the hour-long 2016 Golden Globe Arrivals Special. But neither of those will be streamed online, despite several outlets reporting that NBC will offer both on its website.
NBC spokeswoman Jill Carmen tells Newsweek via email that nbc.com will not be streaming the arrivals special or the ceremony online, not even for those with a cable login, and that several outlets have incorrectly reported that NBC will be doing a live stream. When asked if any other site or platform would do so, Carmen said "No, there will be no live streaming of the arrivals special or the Golden Globe awards ceremony." At all. None.
So, fans who are eager to see what shenanigans Ricky Gervais gets up to this year (he's already apologized in advance), and who also own a television, can flip to NBC to watch the arrivals special at 7 p.m. ET followed by the three-hour ceremony at 8 p.m. ET. Easy enough.
For those who have cut the cord, the pickings might be slim. Do you have parents, an older brother who has his shit together, a best friend, a generous co-worker, a second cousin twice-removed, a friend of a friend you met at that party or a weird neighbor on the third floor (who you're at least 97 percent sure isn't a serial killer) who owns a television? If so, invite yourself over, bring freshly baked cookies or some other peace offering and watch there. Or bribe the bartender at your local watering hole to turn it on, and keep up with our live coverage on Twitter.
And if none of the above is a feasible option, fans may be out of luck to (legally) watch this year's Golden Globe awards. Still, if it's fashion and celebrity sightings they're into, E! will be doing a "Live From the Red Carpet Livestream," which will be hosted by Will Marfuggi and Carissa Loethen and run from 5:55 p.m. ET until 8 p.m. ET.
A spokesperson for E! explains that this livestream is different from E!'s "Live from the Red Carpet: The 2016 Golden Globe Awards," which will be hosted by Ryan Seacrest and Giuliana Rancic and air on regular television. The online coverage is meant to offer content during commercial breaks and will include behind-the-scenes moments from the red carpet.
Neither the Seacrest/Rancic red carpet coverage nor the "E! After Party: The 2016 Golden Globe Awards," which is set to air at 11 p.m. ET immediately after the awards ceremony comes to a close, will be available to stream online.
So go forth and find some television owners to mooch off of.
This post has been updated to remove the name of a spokesperson for E! who was not authorized to speak on the record.