Ricky Gervais Tweets 'Apology' Ahead of 73rd Golden Globes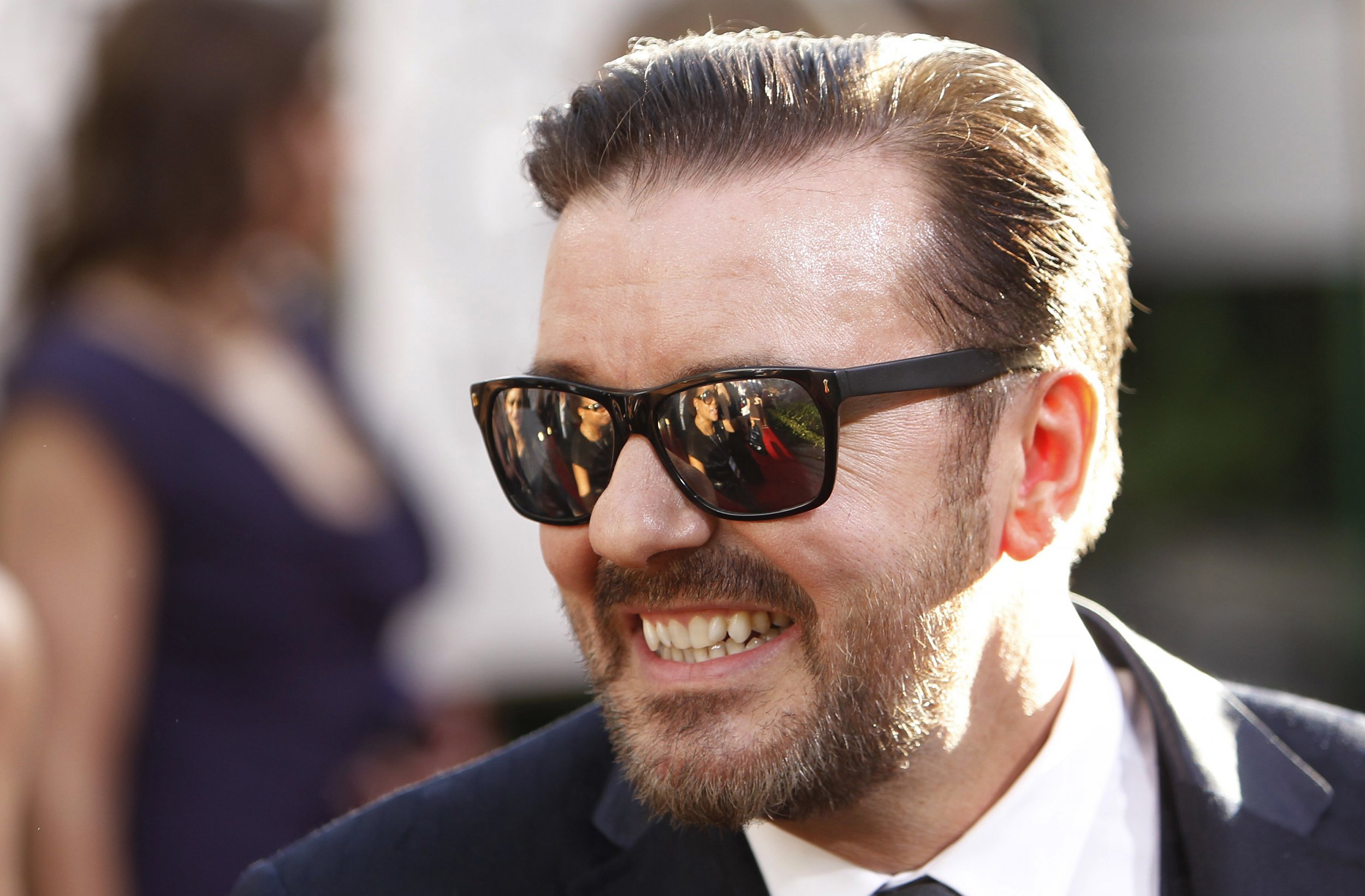 Ahead of Sunday's 73rd Golden Globes, host Ricky Gervais has pre-empted the inevitable backlash by tweeting an apology in advance.
Gervais' three previous hosting gigs split opinion, with some taking offense at the jokes he aimed at his entertainment colleagues and industry insiders.
After Gervais' second stint at the Globes, the BBC reported that actor Robert Downey Jr. referred to the evening's proceedings as "hugely mean-spirited, with mildly sinister undertones."
Tom Hanks later added while presenting an award, "We recall when Ricky Gervais was a slightly chubby but very kind comedian," before his Toy Story 3 co-star Tim Allen said, "Neither of which he is now."
Despite the buzz around The Office star's return to the Globes, many Hollywood insiders will be looking past the comedian's wit and searching for signs of who could be the big winners at February's Oscars ceremony.
Leonardo DiCaprio is nominated for best actor for his role as American explorer Hugh Glass in The Revenant. The movie is also in the running for best picture, alongside Mad Max: Fury Road, Todd Haynes' Carol, Lenny Abrahamson's Room, and Spotlight featuring Mark Ruffalo and Michael Keaton.
Adam McKay's The Big Short could also enjoy a big night since the film, set around the 2008 financial crisis, has snagged a nomination for best picture in the musical or comedy category, as well as acting nominations for Steve Carell and Christian Bale.
The Golden Globes will take place at the Beverly Hilton Hotel, California, on January 10.