Watch: Steve Carell, Christian Bale and Ryan Gosling Discuss The Big Short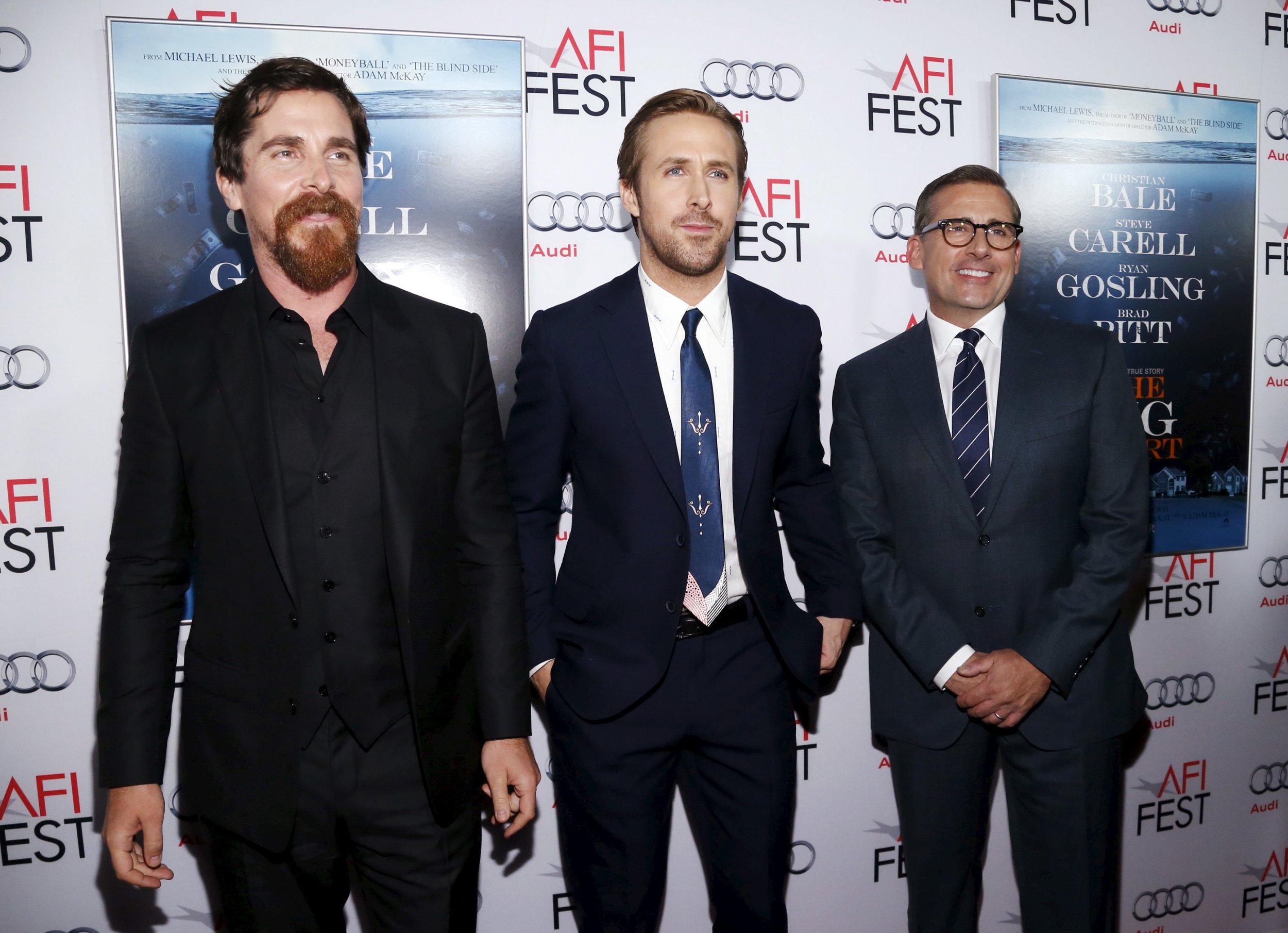 Paramount Pictures have released behind-the-scenes clips and interviews with the cast about the making of their highly anticipated new film, The Big Short.
Based on real-life characters and events leading up to 2008's financial crisis—starring Brad Pitt, Steve Carell, Ryan Gosling and Christian Bale—the film's focus is on the success of four financial experts who, sensing the impending precariousness of the housing market, go against predictions forecast by major Wall Street banks by betting on its collapse.
Director Adam McKay is widely praised by cast and crew, in this short clip, for taking a story about complex and financial instruments and making it accessible to audiences—assisted ably by actress Margot Robbie who takes us through subprime mortgages while sipping champagne in a bath.
"Adam McKay has done a bloody incredible job," says Christian Bale, who plays money manager Michael Burry. "He's going to surprise so many people."
An adaptation of The New York Times 2010 bestseller, Michael Lewis' ( Moneyball, The Blind Side ) The Big Short: Inside the Doomsday Machine, the film has been received positively, and is garnering award-season attention. There have been Golden Globe nominations for best picture in the musical or comedy category alongside best screenplay, and acting nominations for Steve Carell and Christian Bale.
The Big Short will receive a wide U.S. release on December 23, and a U.K. release on January, 22, 2016.