9 Black Friday Tips From Jean Chatzky and The NRF On How to Get The Best Deals and Offers
Black Friday, the annual post-Thanksgiving shopping event, can get overwhelming due to the sheer volume of deals on offer from retailers worldwide.
Perhaps this is why many consumers choose to start (or even complete) their Christmas shopping before the major sale event, with many companies having kicked off their Black Friday sales before the actual date.
Speaking to Newsweek, Katherine Cullen, the senior director of industry and consumer insights at the National Retail Federation (NRF), said: "This year consumers are continuing the recent trend of an earlier start to holiday shopping, with 61 per cent having already begun checking items off their lists as of early November."
According to a survey by the NRF and Prosper Insights & Analytics released on November 17, in 2021, nearly two million more people than last year are expected to shop from Thanksgiving Day through Cyber Monday.
In a statement, NRF president and CEO Matthew Shay said: "We're expecting another record-breaking holiday season this year and Thanksgiving weekend will play a major role as it always has."
As the shopping extravaganza gets underway, here are some shopping tips to make the most of Black Friday deals and offers.
1. Do Your Research
Before setting off on a Black Friday buying frenzy, it's important to do some homework on the different prices being offered by various brands.
Speaking to Newsweek, Jean Chatzky, the host of the HerMoney podcast who has been the financial editor for NBC's Today show for 25 years, advised: "Do your research before you hit the stores or websites. The Internet is your best friend here because it can help you find the particular items you're looking for at the lowest possible prices."
The NRF's Cullen said consumers should monitor retailers' websites as well as mobile apps for the latest information, as "many retailers have introduced tools that specify if a particular item is running low and whether it is in stock locally or online."
2. Is It Actually a Bargain?
While a certain price slash at first glance may appear to be a steal, the discount may not actually be that different (if it varies at all) from what the company normally offers.
Chatzky, who is also a best-selling author of several finance books, said: "Some sales aren't really sales. There are stores that routinely offer 25 per cent off everything when they run 'Friends & Family' days, for example. When they do the same for the holidays, it's not such a big deal.
"In fact, I'd argue that when you know a particular retailer has a regular 25 per cent off cadence, you can just wait to buy," she added.
3. Review Price History
Knowing what the pre-Black Friday price of a product is hugely helpful when it comes to establishing whether the discount is significant or not.
There are plugin tools available that can help you do this, such as the Camelizer Chrome extension of the CamelCamelCamel website, which Chatzky says can be used to help set up price alerts.
The Camelizer tool can show users a graph charting the price of a product on Amazon over a period of time.
Keepa is another Chrome extension that can track the price history of an item on Amazon.
For both extensions, users can set up price watches to be notified of price drops on certain products on their wish lists.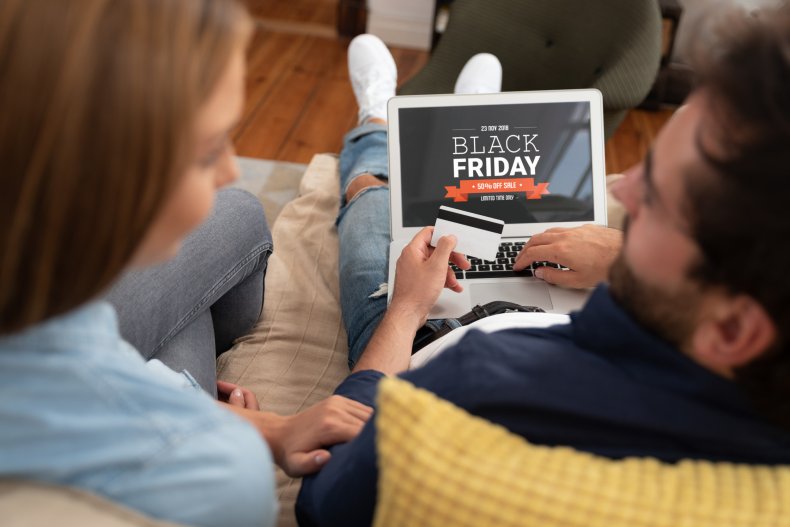 4. ...and Product Quality
Consumers should be aware that you may be sacrificing quality in exchange for the discount on some items offered during a Black Friday sale. For example, some sellers may be offering a reduced price for an older model of a product or potentially even a pre-used device.
Chatzky explains: "Some companies produce goods specifically for Black Friday sales and—like goods produced for outlet malls—they may not be of the same quality or have the same features as goods regularly produced. This is particularly true of electronics that are sold as Black Friday Doorbusters."
5. Bag a Price Match
Doing your pre-Black Friday research on which brands are offering what prices puts you in the best place to angle for a price match.
Most retailers offer some version of a "price match guarantee" policy. Customers can usually request a price match at the time of purchase or within a certain time period following the purchase, depending on the company's policy.
Consumers should bear in mind that price match policies usually come with several terms and conditions (including exclusions for certain sale events, which may or may not include Black Friday). So be sure to read the fine print before making your case with any given company.
6. Scope Out Other Perks
Those looking for more ways to save should keep an eye out for additional perks like a gift card or extra discount for curbside pickup orders, the NRF's Cullen noted.
Chatzky added: "Browser plugins like Honey will help you search the web for coupons you can apply so you don't have to do it yourself."
If a gift item you've got your eye on is out of stock, you should certainly check back for it at a later date. But if you're struggling to bag it at a later date, customers should consider a gift card.
"Consumers will spend an estimated $28 billion on gift cards this holiday season and they can be a great last-minute gift or a solution when an item is out of stock," Cullen said.
7. Add Items To Your Basket the Day Before
If you're shopping online, saving items in your checkout basket before Black Friday may help you avoid accidentally purchasing unwanted items on the day, while absentmindedly browsing between a swarm of websites.
8. Make a Wish List or Set a Budget
It's easy to get lost in a sea of discounts on Black Friday and create a bigger dent in your wallet than you'd hoped.
Making a wish list or a budget before you start shopping is a good way to help put a cap on your purchases and avoid overspending.
9. Check the Warranty and Return Policies
Before you buy any products, be sure to check the warranty for your item as well as any "money back guarantee" or other return policies.
Some items over Black Friday may be non-refundable or come with other special terms and conditions. Be sure to check the company's policies before making your final purchase.