When Is Cyber Monday? 2021 Date, Early Deals and History
Cyber Monday is just around the corner, with a number of great deals lined up at major retailers.
Similar to Black Friday, this is an annual event (around the Thanksgiving season) where shopping outlets offer bargain deals for their most in-demand products.
The difference, however, is that Black Friday was originally used to describe flash sales that took place in actual stores (often characterized by bustling crowds and outbreaks of violence as people try to get their hands on desired items), while Cyber Monday has always been about e-commerce.
Granted, Black Friday has slowly morphed into a predominantly online event, but there are still discounts for those who head into their local retail branches on the day itself.
If you are looking for Cyber Monday deals though, you will have no choice but to browse on merchants' websites, as these transactions are exclusively conducted over the internet.
Cyber Monday 2021 Date
Each year, Cyber Monday takes place on the first weekday after Thanksgiving. Depending on how the calendar falls, this could be anywhere between November 26 and December 2.
This year, Thanksgiving will land on November 25, which means that Cyber Monday will occur four days later on November 29.
Cyber Monday History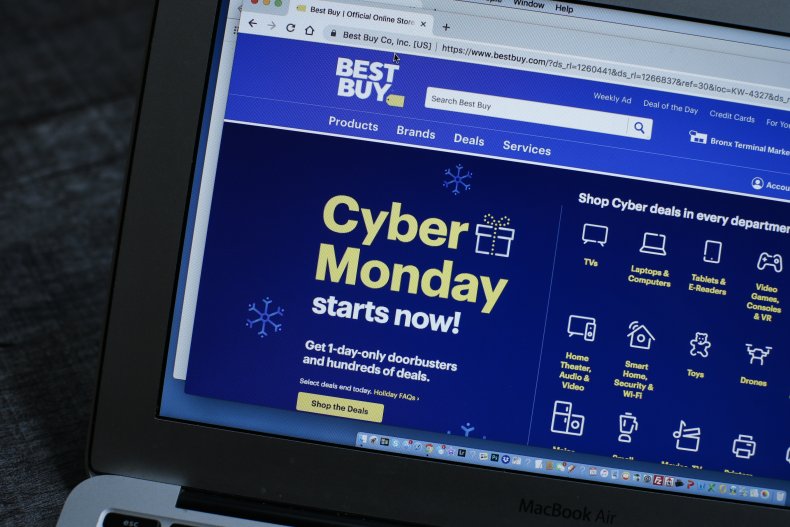 While the origins of Black Friday can be traced back to the 1960s, Cyber Monday is a relatively new phenomenon.
The term was actually coined as recently as 2005, when it was used in a press release by Shop.org.
At the time, e-commerce was still in its infancy and so the marketing team felt that there was a need to promote the opportunities that it afforded, especially with faster network connections and easier access to the internet becoming more commonplace.
Cyber Monday was devised to do just this. The idea was that it would encourage dispirited shoppers (who may not have had the best luck getting what they wanted on Black Friday) to take their custom online.
In addition to this, it was also thought that it would benefit smaller retailers, who might have otherwise struggled to keep up with the competition on Black Friday.
As for why it falls on the first Monday after Thanksgiving, Scott Silverman, the then-executive of Shop.org, claims that it was simply because this date was already one of the biggest of the year for online retail.
Speaking to emarketer.com about this, Silverman said: "We had been doing some consumer research, looking at spending habits during the holiday season, and we saw a trend that customers were seeing a surge in shopping the Monday after Thanksgiving. We were hearing this from the retailers as well. The data was there, with a strong indication that there was a pattern, so we decided to give it a name."
From there, the idea quickly gained traction with big chains and even the mainstream media, before it eventually became embedded in the cultural lexicon.
According to the emarketer.com piece, Silverman really started to notice how it was taking off after the Wall Street Journal piece on it.
Early Cyber Monday Deals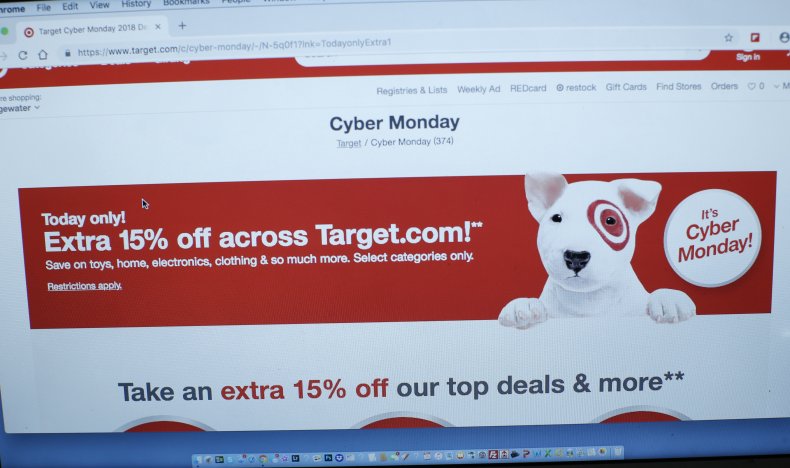 Even though Black Friday hasn't even passed yet, some retailers are already promoting early deals for Cyber Monday.
For instance, at Walmart you can get discounts on items from various different categories (including electronics, kitchen appliances, seasonal decorations and food).
Meanwhile, Costco's deals are not up just yet, but you can bookmark the relevant page where they will be appearing on November 29. To do so, head over to the Costco website and search for "CyberMonday21" as a keyword.
Likewise, Cyber Monday deals are not yet active at Target, but you can sign up for email alerts on their website here.
For gamers, Antonline has a bunch of great offers already available. You can get a Nintendo Switch Pro controller for $59.99 and an Xbox 20th anniversary edition headset for $69.99. There's also a Lenovo G27Q 27-inch Premium Gaming Monitor up for grabs at $269 (representing a saving of $80).
Continuing with the tech theme, HP has a range of laptops at discounted prices (some with huge quadruple figure savings).
Although they are technically being promoted as Black Friday deals, there are also offers running on Samsung's website until the end of Cyber Monday. One highlight is that you can save up to $3,500 on certain 8K smart TVs.
Finally, Amazon has a few early Cyber Monday deals already listed.
The cost of devices that are manufactured by the retailer itself have been slashed dramatically, with the Amazon Echo going for under half price at $41.99, 42 percent off on Fire HD tablets, and Blink video doorbells being reduced from $214 to $134.
Newsweek has affiliate partnerships. If you make a purchase using our links, we may earn a share of the sale.