Nintendo Black Friday Deals 2021: Early Offers On Switch, 'Mario Kart Live' and Games
Nintendo has announced its early deals for Black Friday, covering everything from the Switch handheld to exercise peripherals and, of course, video games themselves.
Unlike with Sony's ongoing Black Friday event (which is accessible on the publisher's website and via the PlayStation Store), you won't actually be able to purchase any of these discounted items from Nintendo directly.
Instead, you will have to browse the websites of partnered outlets like Walmart, Amazon, Best Buy, Target and GameStop. Fortunately, the offers should match up across the board, meaning that you won't get better prices from one retailer over another.
Each of the discounts will last until November 27, or until the stocks have been totally depleted. To help you decide if you want to take advantage of any of these official Black Friday deals, Newsweek has compiled a breakdown of everything that is currently on offer.
We also have similar lists for all the gaming and tech products on sale at GameStop and Walmart right now.
Nintendo Switch With Mario Kart 8 and Nintendo Switch Online ($299)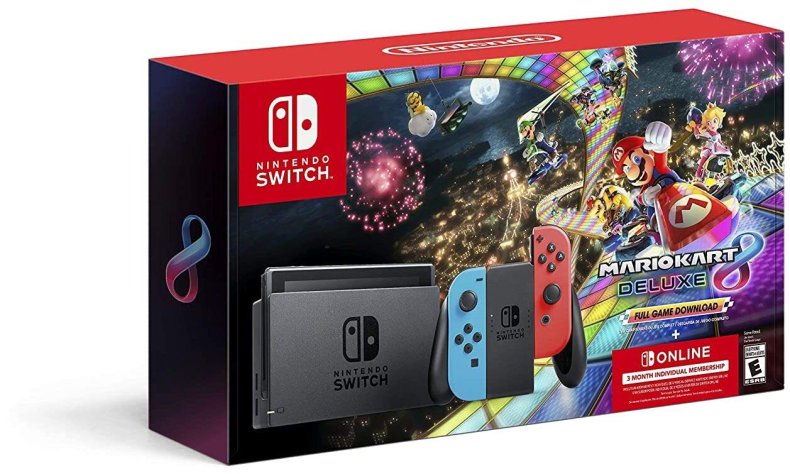 The flagship deal for Nintendo at the moment is its "Black Friday bundle," which includes the standard version of the Switch console (as opposed to the OLED edition), a copy of Mario Kart 8 Deluxe and a three-month subscription to Nintendo Switch Online. This entire package costs $299, a saving of $70.
Again, you cannot buy this directly from the manufacturer itself and will instead need to browse the stocks of participating retails. At the time of writing, the bundle is sold out at both GameStop and Amazon.
Depending on your location, you may be able to pick it up from a nearby Target store. There are also still some leftover units at Best Buy.
Ring Fit Adventure ($54.99)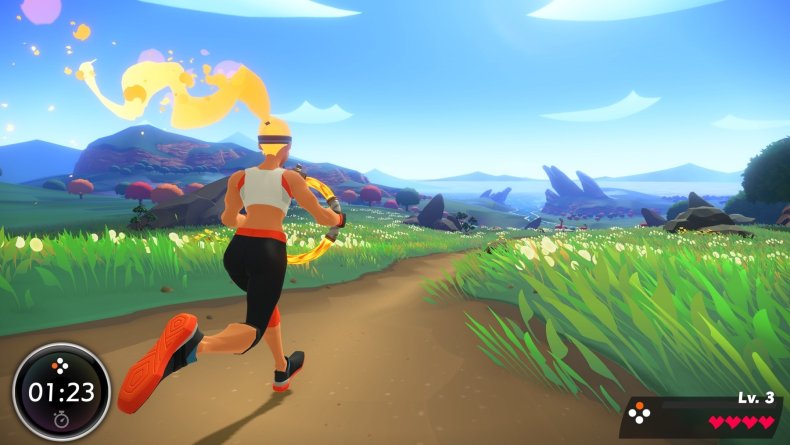 Ring Fit Adventure has been a little tricky to pin down since the start of the Coronavirus pandemic, as people initially relied on it as a substitute for going to the gym during lockdown.
Given that it comes with the titular exercise peripheral (which resembles a Pilates ring), you cannot just buy an electronic copy of the game in the Nintendo eShop and must instead wait for physical supplies to become available.
As such, the fact that it is even in stock for Black Friday is worth mentioning, never mind that it also happens to be at a reduced rate of $54.99 (it's normally priced at $79.99).
Ring Fit Adventure is listed here at Best Buy, as well as on the Amazon marketplace, on the GameStop website, at Walmart and for collection at Target. The discount is exactly the same at each of these retailers, so you do not need to worry about comparing deals.
Mario Kart Live: Home Circuit ($59.99)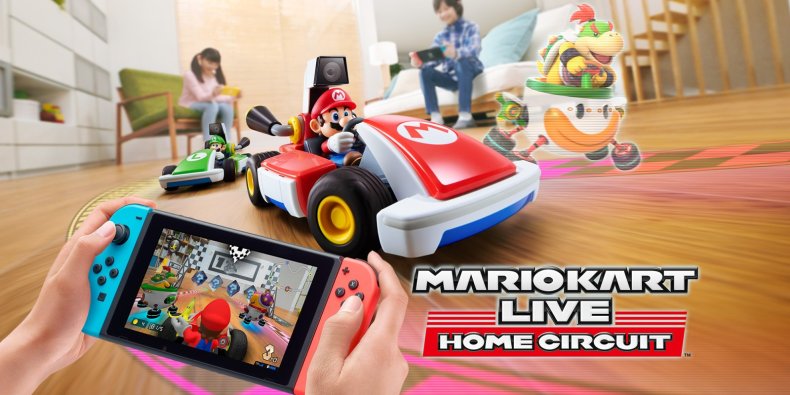 For those who are not familiar with this one, Mario Kart Live: Home Circuit is a mix between a racing toy and a video game.
With it, you get to construct your own tracks around the house and drive radio-controlled karts over them. The central gimmick is that each of these vehicles has a camera fixed to it, which then broadcasts a video feed straight through to your Nintendo Switch device.
Here, augmented reality elements (like item boxes, green shells and banana peels) are overlaid on top of the footage, making it feel like an authentic Mario Kart experience.
The entire set usually costs $99.99 but has been marked down to $59.99 for Black Friday. You can get it at Walmart, Best Buy, Target and GameStop. You will have a choice between a Mario or Luigi version.
Nintendo Switch Games (Save $20)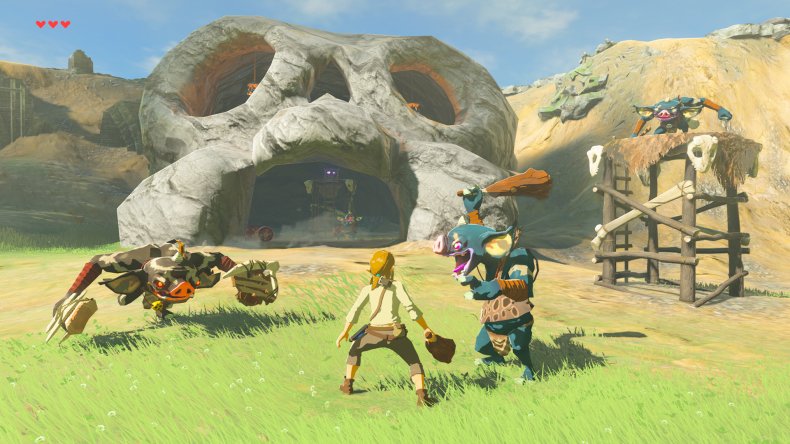 Outside of the fancy peripheral titles (like Ring Fit and Home Circuit), regular Switch games are also on offer for Black Friday, but there are not too many of them.
Here is a full list of every video game deal that has been announced by Nintendo.
Newsweek has affiliate partnerships. If you make a purchase using our links, we may earn a share of the sale.