Black Google Staffer Stopped By Security After Trespass Report On Campus
A Black employee at Google said he was stopped by security on the company's campus after being reported by someone who didn't believe he worked there.
Angel Onuoha, an associate product manager at Google, wrote about the incident in a tweet that went viral.
"Riding my bike around Google's campus and somebody called security on me because they didn't believe I was an employee," the Harvard University graduate tweeted last Monday. "Had to get escorted by two security guards to verify my ID badge."
In a follow-up tweet, Onuoha added that his identification badge was taken from him.
"A lot of people keep DM'ing me asking for the full story...They ended up taking my ID badge away from me later that day and I was told to call security if I had a problem with it," he wrote.
"And that was after holding me up for 30 minutes causing me to miss my bus ride home."
In a reply to Onuoha's first tweet, a man said he had also been racially discriminated against while working as a security guard for the company.
"I was on lunch in one of the micro kitchens," Albert Richardson wrote. "My radio goes off like 'Hey Al when you get off of lunch can you head over to the second floor micro kitchen. A Googler just reported a suspicious individual in that area.' I spent a hour looking for myself."
Onuoha didn't specify where exactly the incident occurred, but the company has a sprawling campus at its corporate headquarters in Mountain View, California.
A Google spokesperson said the company was taking the incident involving Onuoha "very seriously."
"We take this employee's concerns very seriously, are in touch with him and are looking into this," the spokesperson said in a statement to Newsweek.
"We learned that the employee was having issues with his badge due to an administrative error and contacted the reception team for help. After they were unable to resolve the issue, the security team was called to look into and help resolve the issue.
"More broadly, one step we've taken recently to decrease badging incidents is to make clear that employees should leave investigating these kinds of access concerns to our security team. Our goal is to ensure that every employee experiences Google as an inclusive workplace and that we create a stronger sense of belonging for all employees."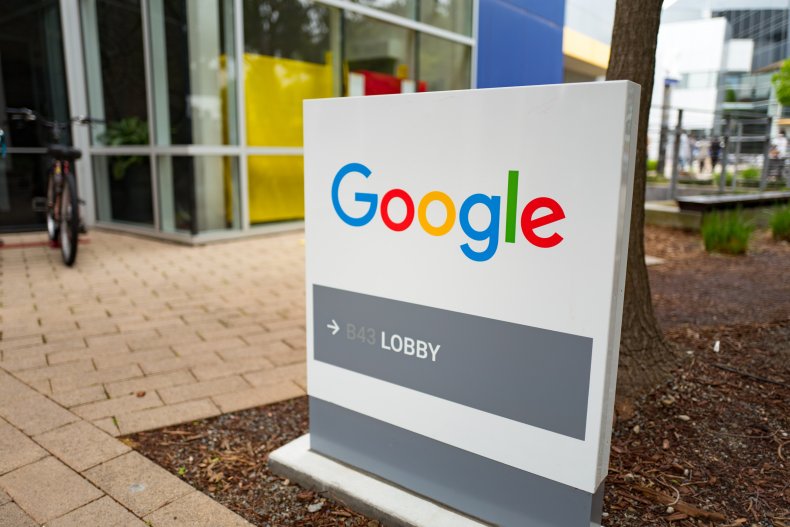 Google pledged to double the number of Black employees at the company by 2025 following the national reckoning on race sparked the police killing of George Floyd last year.
The company also committed to improving the number of people from underrepresented groups in senior roles by 30 percent in the same time frame.
The company reported 2020 was its best year yet in terms of hiring Black employees, with 8.8 percent of Google's hires in the U.S. identifying as "Black+."
But only 4.4 percent of Google employees identify as Black+, according to the company's 2021 Diversity, Equity and Inclusion report, and only three percent of leadership roles are held by Black+ employees.
Onuoha has been contacted for additional comment.
Update 9/27/2021, 10 a.m. ET: This article has been updated with a statement from Google.