'Black Lightning' Season 4 Netflix Release Date: When the Final Season Will Be Streaming
Black Lightning is now airing Season 4 on The CW, the final season of the superhero show. The previous five episodes of the DC Comics show are streaming now on the CW website and app, and the first three seasons of the series are streaming now on Netflix. Season 4, however, is not set to come to Netflix for a few months thanks the conditions of the deal the network and streaming service have.
Black Lightning Season 4 Netflix release date
Though the previous seasons of Black Lightning have come to Netflix in March and April, viewers should expect a longer wait for Season 4.
This is because these episodes will not be on Netflix until they have all aired on The CW, and as the current season was delayed by a few months, so too is its streaming service release date.
The CW and Netflix have a deal whereby seasons of CW shows that debuted before 2019 come to Netflix in full eight days after their season finales have aired. As such, the delay to the show's CW release date will also delay its Netflix one.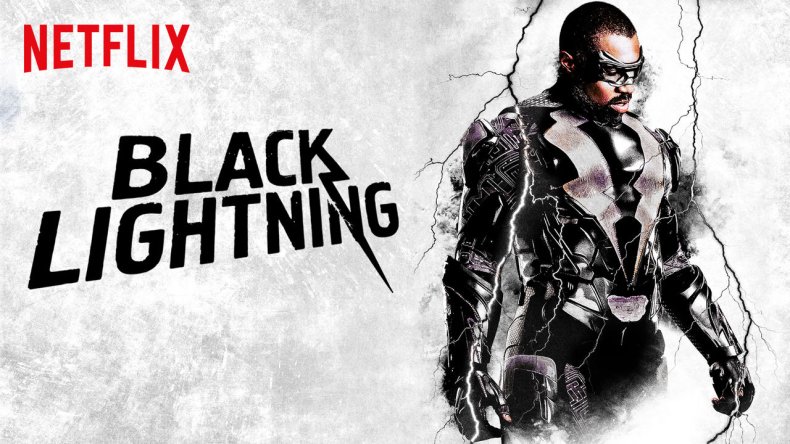 Season 4 of Black Lightning premiered on The CW on Monday, February 8, four months later than usual. As such, if Season 4 has 16 episodes like the previous two seasons, and they air weekly on The CW, the earliest the season will come to Netflix is June 1, eight days after the season finale on May 24.
The CW, however, has previously hinted that some of their shows could have shorter episodes orders this year to compensate for the extra time and money it takes to film a shown in the pandemic.
Per SpoilerTV, the final season of Black Lightning has 13 episodes, making it the shortest season since the first one. If that is the case, and episodes air weekly from now on on Mondays, then the season will come to Netflix on Tuesday, May 11, two months after the show usually drops onto Netflix.
Though the Season 4 Netflix release date of Black Lightning is unlikely to be until late spring or early summer, there is plenty of the show to enjoy on the streaming service. The first three seasons of Black Lightning are streaming now in 35 countries: Argentina, Australia, Belgium, Brazil, Canada, Colombia, Czech Republic, France, Germany, Greece, Hong Kong, Hungary, Iceland, India, Israel, Italy, Japan, Lithuania, Malaysia, Mexico, Netherlands, Poland, Portugal, Romania, Russia, Singapore, Slovakia, South Africa, South Korea, Spain, Sweden, Switzerland, Thailand, the U.K and the U.S.
The CW, meanwhile, will offer a catch-up service for free on its website and app in the U.S, with the latest five episodes available to watch at any time with ads.
Black Lightning airs Mondays at 9 p.m. ET / 8 p.m. CT on The CW.