Black Lives Matter Member Plans to Sue Georgia Church for Discrimination After It Banned Group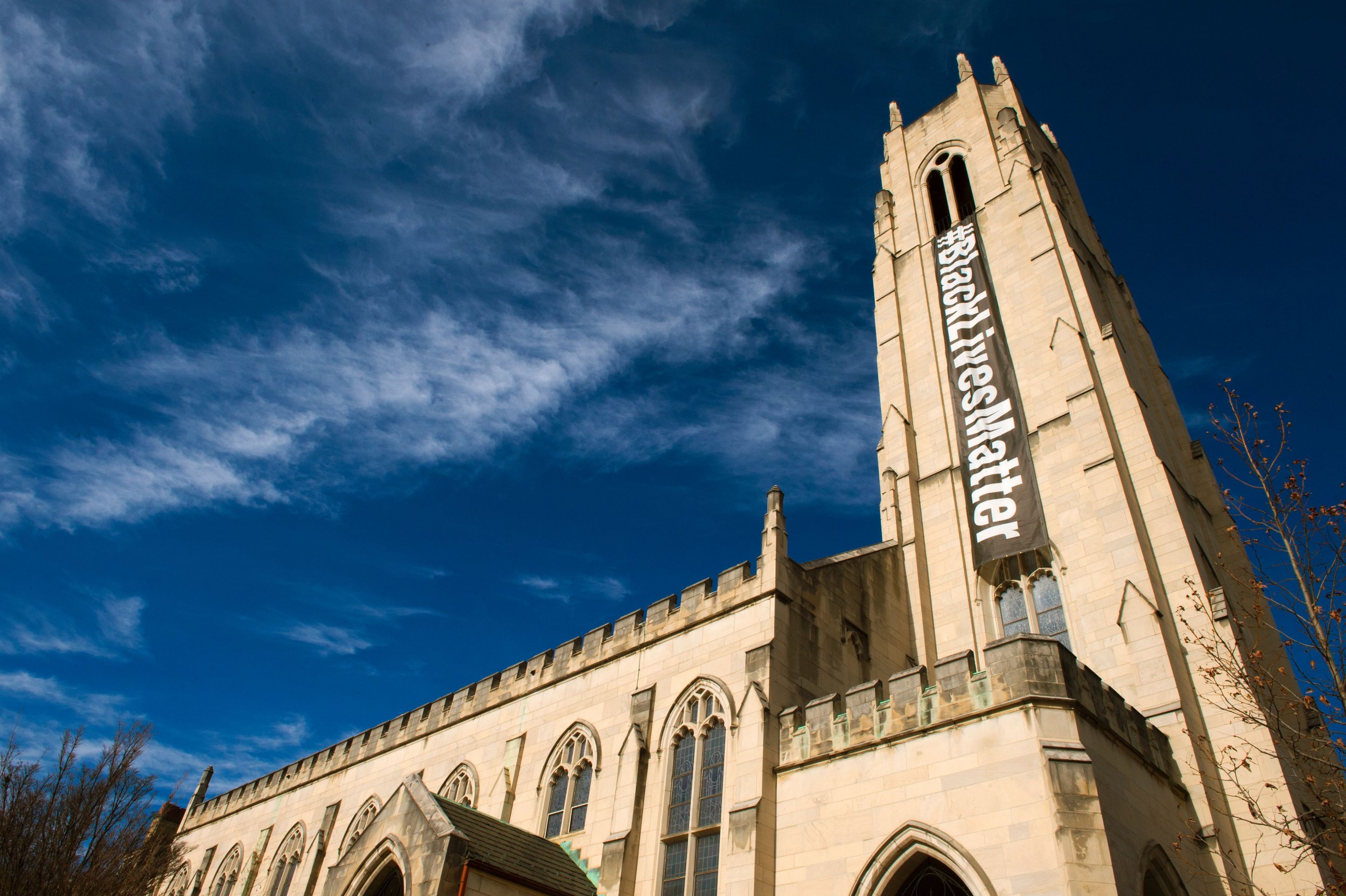 A Black Lives Matter member plans to file a discrimination lawsuit against a Georgia church after it called the police on fellow demonstrators and banned them for wearing shirts for the civil rights group.
Four Black Lives Matter Savannah members attended a service at the city's Bible Baptist Church last month to make a statement about the firing of a church daycare employee, who they say was kicked out for wearing a BLM shirt.
Sitting in the pews, the members took off their jackets to reveal the T-shirts but stayed silent until police officers arrived.
A report by the Savannah-Chatham Metropolitan Police said the protesters "refused to sit down once the congregation took their seats and also refused to leave at the request of church leaders."
Cole Ballenger, who says he will file the suit, said the group was being "completely respectful" and sitting when the police were called.
"It was horrifying," he said. "We were shocked at why they had to do that."
A video of the incident shows officers telling the demonstrators to step outside. Officers then say the church does not "want the Black Lives Matter shirts" or allow political clothing.
The church said it has a policy that prohibits anyone from protesting, disrupting or interfering with worship services.
"We do not provide a forum for personal political statements, as we believe the church is not the venue for politics," it said in a statement.
Church officials said they had been receiving social media threats about possible protests during a service before the incident on October 29. After the mass shooting earlier this month in a Texas church, which claimed 26 lives, the Georgia church said it is now especially concerned about safety.
"In the wake of recent episodes of violence in public places, including churches, safety is a paramount concern," the statement said.
Some churches and interfaith leaders nationwide have supported the Black Lives Matter movement and stood with protesters during rallies. Interfaith leaders in Tennessee joined forces to stand against a "White Lives Matter" protest in October, which they had called "evil personified." More than 172 of the state's clergy members signed a petition against the rally.