Black Lives Matter is More Popular than the NRA in Texas: Poll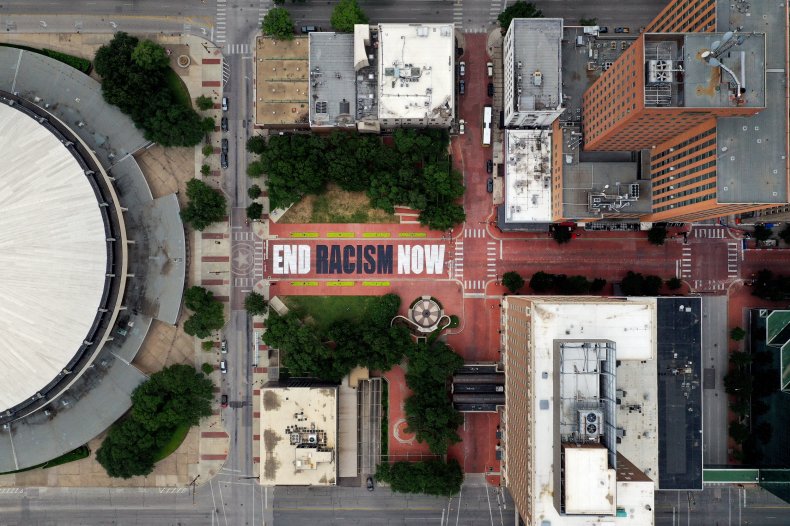 A new poll in Texas suggests that the Black Lives Matter movement is more popular than the National Rifle Association (NRA) in the gun-loving Lone Star State.
Black Lives Matter was supported by 43 percent of Texas voters and opposed by 34 percent, according to a poll released Sunday by The Dallas Morning News and the University of Texas at Tyler. The NRA received a 35 percent favorability rating, while 34 percent viewed the group unfavorably.
Whereas the results might suggest a shift, partisan divisions existed on both issues. Republicans held a clearly negative view of Black Lives Matter, with 60 percent viewing it unfavorably compared to 17 percent favorable. Likewise, a 59 percent majority of Democrats viewed the NRA unfavorably, with only 12 percent favorable.
A sizable number of respondents held neutral views on both issues, with 23 percent saying they were neutral towards Black Lives Matter and 32 percent holding a neutral view of the NRA.
A poll released by the University of Texas in October 2019 showed that 47 percent of Texans held very favorable or somewhat favorable views towards the NRA, while 36 percent viewed the group as very or somewhat unfavorable. Texas had the most registered guns of any U.S. state in 2019, according to Statista.
The polling company Civiqs reports that national support for Black Lives Matter has increased significantly over the last two years. According to polls, most Americans now support the movement in the wake of mass protests against racial injustice following the May 25 death of George Floyd, an unarmed Black man who died May 25 while in custody of Minneapolis police.
The poll released on Sunday queried respondents on several other issues. The issue Texans appeared to hold the most unfavorable view towards was socialism, with a majority of 51 percent deeming it unfavorable, compared to 15 percent favorable and 34 percent neutral.
Socialism's unfavorable rating equaled opinions on President Donald Trump's handling of the COVID-19 pandemic, with 51 percent of respondents saying they either disapproved or strongly disapproved of the president's response.
The poll also showed former Vice President Joe Biden leading Trump by 5 percent in the race for president, boosting other polls that have shown a tight contest in a state usually viewed as reliably Republican leaning. Texas has not voted for a Democratic president since the election of 1976, when former President Jimmy Carter was elected.
The poll was conducted from June 29 to July 7 and surveyed 1,677 likely voters online and over the phone, with a 2.4 percent margin of error. Of those who responded, 42 percent identified as Republicans, while 39 percent said they were Democrats and 19 percent did not identify with either party.
Newsweek reached out to the NRA for comment.