Black Lives Matter Says System Is Upholding 'White Supremacy' After Rittenhouse Acquittal
Black Lives Matter has responded to Kyle Rittenhouse's acquittal.
"This is how the systems conspire to entrench #WhiteSupremacy," the group wrote on Twitter.
They added, "Reminder: the system is working exactly as it is meant to. The system was always meant to protect and uphold white supremacy."
Rittenhouse was found not guilty of all charges after shooting and killing two men during Black Lives Matter protests in Kenosha, Wisconsin last year. The decision was reached by the jury on Friday, after roughly 26 hours days of deliberation.
Rittenhouse fatally shot Joseph Rosenbaum and Anthony Huber on the night of August 25, 2020. Paramedic Gaige Grosskreutz was also shot but survived his injuries.
Rittenhouse, 18, was charged with one count of first-degree reckless homicide, one count of first-degree intentional homicide, one count of attempted homicide and two counts of reckless endangerment with a deadly weapon.
He was also charged with possession of a dangerous weapon by a person under the age of 18, but Kenosha County Circuit Judge Bruce Schroeder dismissed the charge before the jury began deliberations.
The teenager's defense team said he was acting in self-defense when he fired on the men. Rittenhouse, then 17, was illegally armed with a semiautomatic rifle and said he traveled from Illinois to help protect businesses during the protests.
Prosecutors argued that Rittenhouse created the situations he thought of as life-threatening by coming to the city armed with an AR-15-style rifle.
After the jury announced the verdict, Rittenhouse sobbed and was embraced by his lawyers.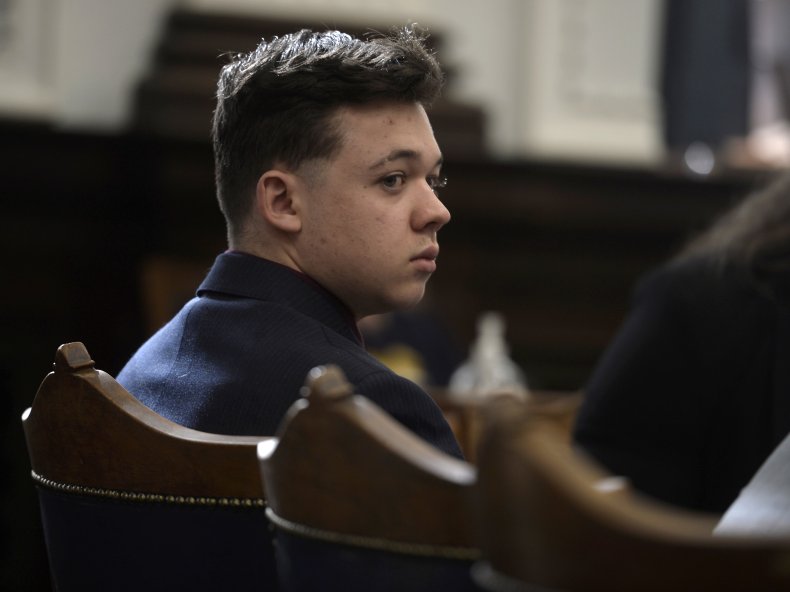 Many conservatives rallied around Rittenhouse following the shootings, calling him a patriot for trying to intervene in the chaotic protests. His supporters raised more than $2 million to cover his bail.
At the time of the shootings, Kenosha was the scene of demonstrations following the police shooting of Jacob Blake. Blake, a 29-year-old Black father, was left partially paralyzed after being hit in the back.
Blake was shot by a white police officer during a domestic disturbance outside his apartment building and in front of three of his children. The encounter was captured on video by a neighbor.
The footage quickly went viral on social media, sparking outrage after a summer of nationwide protests against police brutality and racial injustice that had followed the deaths of George Floyd, Breonna Taylor and other Black Americans.
The police officer who shot Blake, Rusten Sheskey, didn't face disciplinary action after an outside investigation found he acted within department policy.
Last month, federal prosecutors with the Department of Justice also announced it would not file charges against Sheskey. The DOJ said that after reviewing police reports, witness statements and video of the incident there wasn't enough evidence to prove the officer used excessive force or violated Blake's rights.
"Accordingly, the review of this incident has been closed without a federal prosecution," the DOJ said.