Why Black Lives Matter Is Protesting in the U.K.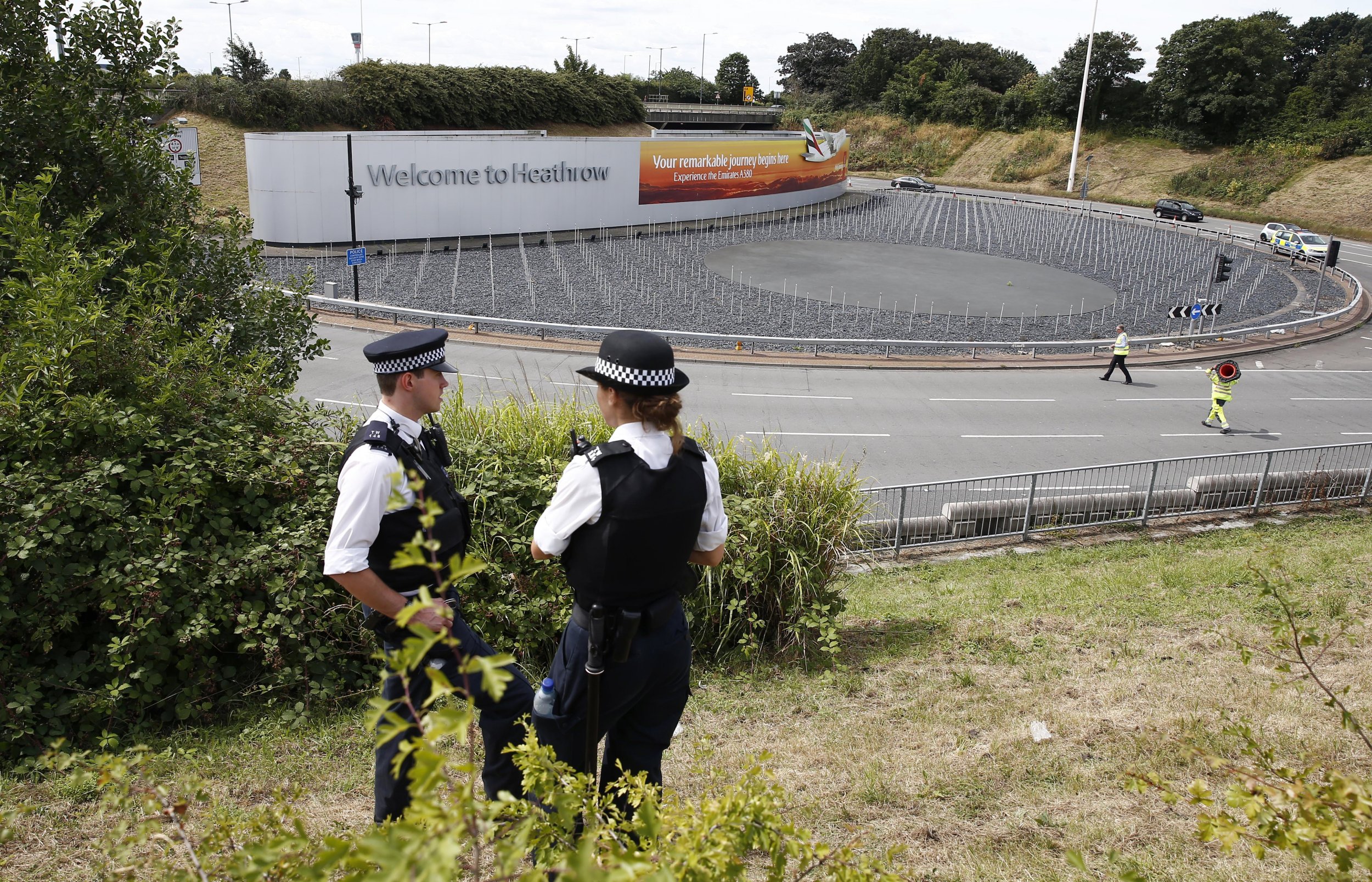 For most Britons, Black Lives Matter (BLM) is a slogan and group associated with the U.S. BLM is the name given to a startlingly effective protest movement that sprung up in 2012 after the acquittal of George Zimmerman, a neighbourhood watch co-ordinator who shot Trayvon Martin, a young black man, dead. The movement has exploded thanks to ongoing national anger in America about repeated high-profile killings of black people by police.
As such, some of the reaction to an action by BLM activists in the U.K. on Friday that saw demonstrators shut down roads across England, including near London's Heathrow Airport, was confused. Britons took to social media to voice surprise and anger at protests that were targeting, they said, a problem that does not exist in the U.K. Our TV news is not full of tragic shooting after shooting. So why protest here?
Different campaigners might highlight many of hundreds of cases. Here are just five of the names raised by BLM and their supporters.
Sarah Reed was a 32-year-old black woman who died in Holloway Prison in January, where she was awaiting trial for assault after an altercation that took place in the secure mental health unit where she lived. According to The Guardian, her family were told first that she was found hanging and then that she was found lying on her bed. Reed suffered from mental health problems that, her family has alleged, were ill-understood by those in charge of her at the prison. She was also a victim of police violence; in 2012, PC James Kiddie attacked her as he arrested her on suspicion of shoplifting. He was later convicted of assault. On Friday, BLM campaigners reportedly chanted "who killed Sarah Reed?" at police.
Sheku Bayou was a 31-year-old Sierra Leonean gas engineer from Kirkcaldy who died in police custody after being detained in May. His lawyer says that when he was confronted by police on the street he was sprayed with CS gas and pepper spray despite being unarmed, and that he was brought to the ground by four officers, two of them of large build, The Guardian reports. His death is being investigated by Scotland's police watchdog but his family is calling for a full and open inquiry into deaths in custody.
Leon Patterson died 24 years ago in 1992, but his case was highlighted once again on Twitter by BLM on Friday. The 31-year-old mixed race man was found dead in a Stockport police cell in November 1992. According to the charity Inquest, despite being seen by two police doctors Patterson was left lying naked, his body covered in injuries, on a stone floor, groaning and incoherent during the last 20 hours of his life. His family has campaigned for a full inquiry ever since.
Sean Rigg, a musician and actor who had paranoid schizophrenia, died aged 40 in Brixton police station in 2008. A n inquest jury in 2012 found police actions had contributed to Rigg's death, after he was held down in a V shape in a prone position for eight minutes, according to The Guardian. In March, Britain's Crown Prosecution Service began considering whether the conduct of any of the officers involved could amount to criminal actions. They are still deciding whether to bring a prosecution.
Mark Duggan, who died five years ago on Thursday, was the catalyst for protests. The 29-year-old was shot by police while he was unarmed, sparking the riots that swept Britain throughout the summer of 2011. The killing was later ruled "lawful" by an inquest. On Friday, his family reiterated their commitment to "continue to seek justice."