Black Man Records Woman Who Allegedly Asked Him Why He's in His Own Garage in Viral Video
A viral TikTok video captured a woman confronting and accusing a Black man of fitting the description of an individual who was breaking into cars in a Nashville apartment garage. The video, recorded by Joshua Black, has since amassed nearly 12 million views.
"First off, we have break-ins here in cars," said the unidentified woman, who was standing with another man.
Black responded and said that his own car was broken into before saying that he lived in the apartment building for five years. He said that the woman had approached him and accused him of "following her."
The woman claimed her car was broken into, then insisted that Black fit the description of the individual who was breaking into other cars at the complex because he was wearing a hoodie and a backpack.
The apartment complex said the person accused of the break-ins was actually described as a white adolescent on a bike with a red backpack, News 4 Nashville reported. He told the news station that he believed the woman accused him because he is Black.
Black told Newsweek that he has never seen or met the woman before and did not hear from her since the incident on Wednesday evening.
Prior to the start of the video, Black said that the woman had knocked on his car window and began asking him if he lived in the building. He initially thought she might have been a driver for DoorDash who needed instructions on how to get to an elevator, but he said she began to angrily ask him questions and was taking photos of his car.
"In her brain, she didn't need to owe me an explanation, but I had to owe her an explanation," Black said, after saying that she was agitated when he asked her if she lived in the building as well.
He pulled out his phone and thought the woman may start to calm down because she was being recorded, but she continued to question him and continued to take photos of his car when he walked away.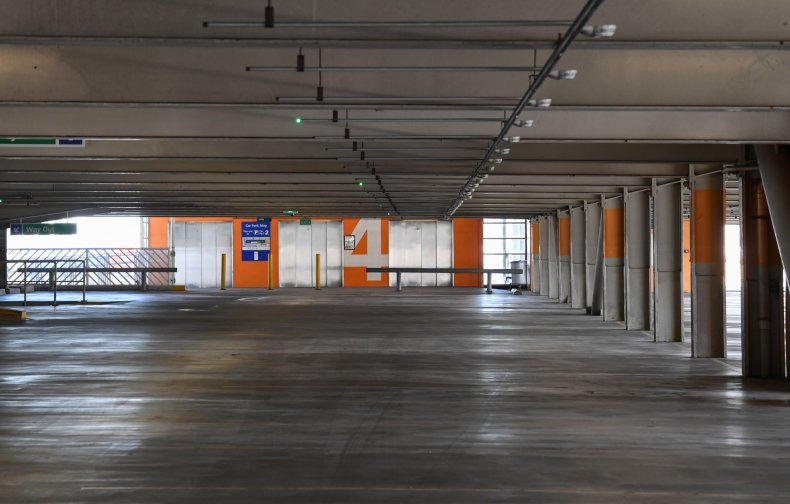 Black almost didn't post the video, he said, adding that these types of incidents are common in Tennessee and across the country.
"It happens almost every day to every Black person," he said. "This incident happened to be caught on camera. This is no different from a regular Tuesday. Subtle racism happens every day, but you can't record it all."
He called the man standing with the woman equally responsible for what happened because he did not intervene.
Though Black said this is a normal occurrence, the video's comment section was flooded with people who offered their support to him.
"It's like when you get used to living in chaos and someone takes you out of it that you realize it was chaotic," Black said.
He said he believes his TikTok went viral because he has established a platform as a local comedian and wanted to use it as an opportunity for those who are "voiceless."
For those who go through these incidents every day, Black said one of two things can happen.
"It can break you can give you a sense of inferiority, or it does the opposite," Black said. "I feel like I can go into any space and not get disrespected. I'm more confident in who I am."
Newsweek reported in September that a Black staff member with Google was stopped by security because someone didn't believe he worked with the company.
Angel Onuoha, an associate product manager at Google, said on Twitter that he was escorted by two security guards to verify his ID badge, which was taken away from him.
A spokesperson with Google told Newsweek they were looking into the matter and ways to resolve the issue.