Black Minnesota Police Chief Describes Being 'Taken Out at Gunpoint and Prone' by Law Enforcement
A Black Minnesota police chief is describing his own experience of being racially profiled by other law enforcement officials, saying he was once "taken out at gunpoint and prone out on the street."
"It was a traffic stop. I was actually going to my niece's sweet 16 birthday party, and a squad car pulled in behind me. And having been on the other end of that transaction, as it were, and for how long he followed me, I knew I was going to get pulled over," St. Cloud Police Chief Blair Anderson said on CNN's New Day on Friday.
"What I didn't know was there were going to be 10 or 15 other squads, and that turned into a felony stop where I was taken out at gunpoint and prone out on the street," he continued.
A prone position is lying chest down on the ground, with the person's back up.
The 26-year-old police veteran said the "saddest thing" about the encounter was that when he said he was a police officer, the officer approaching him responded with "Yeah, yeah, just shut up." Anderson said he complied with the police and ended up being handcuffed.
"It was almost worth it when he pulled my ID out of my pocket and saw that I was a captain with another department," Anderson said. "But I had a very serious conversation with that officer's chief."
Anderson is one of only four Black police chiefs in Minnesota, where a large number of high-profile police killings of Black men, including George Floyd, Daunte Wright and Philando Castile, have occurred. The other three chiefs are Medaria Arradondo of Minneapolis, Roger New of the Eagan Police Department and Ed Frizell of the Metro Transit Police Department.
In a recent interview with The Daily Beast, Anderson said that even he is fearful of the police. "I'm the chief of police, and when I see a squad car behind me, my heart skips a beat."
He told New Day he thinks his reaction is common among Americans, but it's also the reason he chose to go into the profession "from a standpoint of compassion and humanity and being ever mindful not to ever strip another human being of their dignity."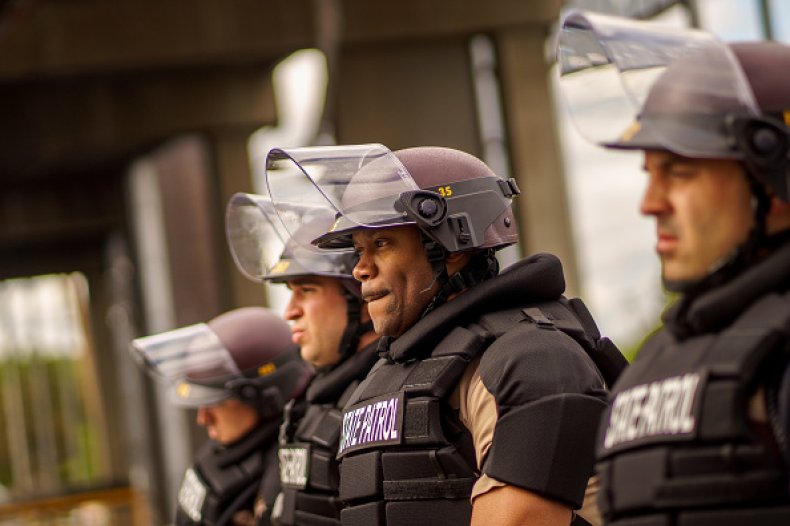 Anderson called the trial of Derek Chauvin in the Floyd case "gut-wrenching" to watch. On Tuesday, Chauvin, the former Minneapolis police officer who knelt on Floyd's neck for more than nine minutes, was found guilty on both counts of murder and one count of manslaughter.
"I'm outraged. I'm angry. It's such a tragic thing that did not have to happen. I don't know anybody with any humanity that doesn't feel the same way," Anderson said about Floyd's death.
"I was asked a couple days ago if I ever regretted becoming a police officer, and the answer is unequivocally no," the chief added. "I was also asked if there's some conflict within me, you know, being Black and being part of a system that historically has treated folks of color very harshly, and again it made me reflect on why I became a police officer in the first place. And I'm that corny guy who became a police officer to make things better, to make people feel safe."
Anderson said that while he agrees there needs to be police reform, law enforcement officials need to be brought into the conversation. He argued that the reforms being proposed are "very dangerous" and are "going to get people killed."
"We need to be sensible and not impetuous before we start crafting police reform," he said. "Of course, there's always a time to be introspective and figure out the things that you're not doing well and change those. But the things that are being proposed are not going to help us accomplish that, and they're going to get people killed."
Anderson added that he worries the reforms that have been floated will drive officers out of law enforcement.
Newsweek reached out to Anderson for further comment but did not hear back before publication.