Black Officer Who Found 'KKK' Note on Raincoat From Ex-Police Chief Files Complaint
A Black Ohio police officer filed a discrimination complaint on Thursday after his then-boss was caught on surveillance camera placing a "KKK" note on his raincoat in June.
In the complaint filed with the Ohio Civil Rights Commission (OCRC), Sheffield Lake police officer Keith Pool also alleged that the former police chief Anthony Campo made a "pointy KKK hat out of paper" and wore it in front of him and told Pool that he should wear that hat on his next service call.
Pool's lawyer, Ashlie Sletvold, told Newsweek on Friday that Campo is expected to submit a position statement as part of the investigation process that will be conducted by the OCRC.
The OCRC will then determine whether there is a probable cause to conclude "unlawful discrimination" has occurred.
"The OCRC will also issue Officer Pool's notice of right to sue, which will authorize him to initiate a federal civil-rights lawsuit," Sletvold said.
During a news conference on Thursday, Pool said that he looked at his boss after he read the note and said: "are you serious?"
"What else can you say to the chief of police, who had done something so heinous and so awful to the first Black officer ever? It's not understandable," the police officer said.
The Sheffield Lake Mayor Dennis Bring placed Campo on administrative leave in July following the incident. Campo later retired from his position after working with the department for more than 30 years, according to Cleveland 19.
At the time, the mayor said that he apologized to Pool for the incident, according to WKYC, after the video was released.
"It took us 10 minutes to even talk to each other because we were both so emotional. I apologized. We talked about it and as we did, he told me more about it. I was flabbergasted," Bring said in July.
"There's no one word to explain how disgusting this is," he added.
Pool also claimed in the complaint that former police chief Anthony Campo continually "harassed" him for around a year since he was hired in 2020.
"[The] then-chief of police Anthony Campo harassed me on an ongoing basis because I am Black," Pool said in the complaint.
The police officer also alleged that other superior officers were aware of Campo's harassment, but "did not stop him."
He also accused Campo of harassing him by hurling racial slurs and creating racially-charged images.
"Mr. Campo created racially offensive images mocking me which he posted on police department bulletin boards and showed to other employees," Pool alleged, adding that one of those images depicted him with a caption that read "the raccoon reaper."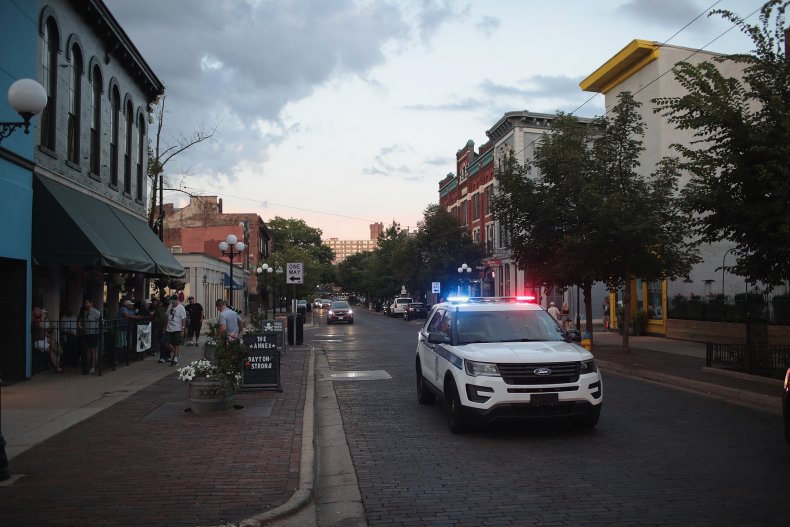 Pool added in the complaint that Campo also racially offended "the only Latino officer in the division."
"He also posted images racially harassing the only Latino officer in the division including the attached image depicting the Latino officer's face as part of a salsa logo," Pool said in the complaint.
"Mr. Campo made racially offensive remarks including telling me and a biracial officer when we were sitting in a squad car that it looked like our windows were tinted, referring to the fact that we have dark skin," he added.
On Thursday, Pool's attorneys also filed a petition for writ of mandamus to the Ohio Supreme Court requesting the full release of Campo's records with the Sheffield Lake Police Department.
"If the City will not agree to turn over the records, the Court will address the petition on the merits and decide whether to order the records released to us," Sletvold said on Friday.
Newsweek reached out to Sheffield Lake Mayor Dennis Bring for comment.
Updated 11/12/2021, 6:50 p.m. ET: This story has been updated with comments from attorney Ashlie Sletvold.