Letitia Wright is making headlines today for posting an anti-vaccination video to Twitter, which has seen the actress branded and anti-vaxxer.
The controversy has seen calls for Wright to be recast in the upcoming Black Panther sequel as many Marvel fans react to the video, which the actress defended in later tweets.
Wright plays Shuri in the renowned superhero movie, a tech genius and sister of King T'Challa who was played by the late Chadwick Boseman.
The 27-year-old posted a video from Invazion Media Network which questioned the value of vaccinations and accompanied the tweet with the hands in prayer emoji which is typically used to denote praise.
At one point in the hour-long video of a panel discussion, presenter Tomi Arayomi says: "I don't understand vaccines medically, but I've always been a little bit of a skeptic of them."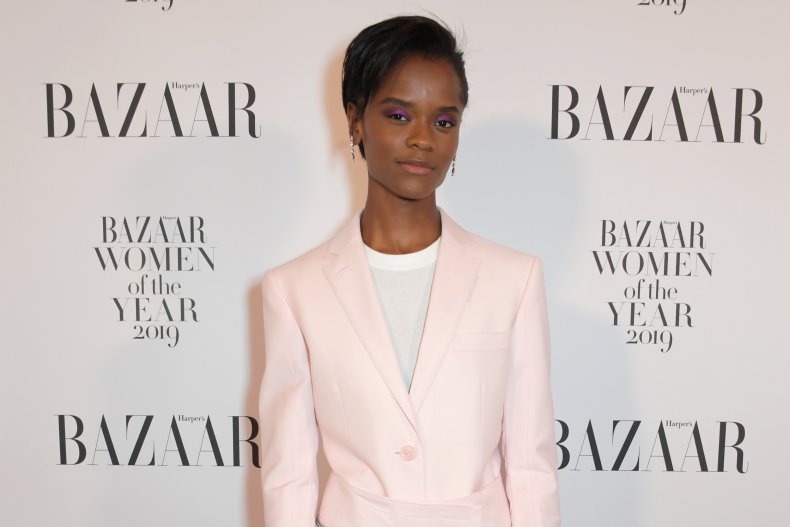 "You know, maybe recasting for Black Panther is necessary, I'm thinking Kiki Layne, Lovie Simone, whataboutyall?" one person tweeted.
While another person tweeted: "this isn't the shuri we deserve."
"Ryan Coogler re-writing the Black Panther script for the third time because Letitia Wright," another person said along with the meme of the exasperated smoking man.
Ryan Coogler is the director and screenwriter of Black Panther. Black Panther II faces some challenges in continuing without Boseman.
Another person added: "Letitia gone keep tweeting and we gone see Amandla Stenberg as Shuri in Black Panther 2."
Someone else suggested Michael Coel should take over as Shuri, tweeting: "anyways, michaela coel for shuri."
Interestingly, Wright liked a tweet about her recasting which reads: "Yeah y'all can go ahead and recast her @Marvel."
However, many have defended Wright, by saying that she has a right to be skeptical.
As one Twitter user put it: "Sooooo y'all are mad at a black person who's skeptical about taking medicine? lol let's not sit up here and act like medical treatment has been far to black people in the past. Black people have every right to skeptical of medical experimentation."
While another added: "Hold up hold let me say this and make myself very clear y'all gonna leave @letitiawright alone and that's on period and I mean neooooow. She's allowed to think feel and believe what she's wants. Y'all not cancelling her she is still #Shuri y'all need a nap #ISaidWhatISaid."
Newsweek has reached out to Marvel's parent company Dinsey for comment.
According to The Hollywood Reporter, Black Panther II is due to begin filming in July 2021 with the release date slated for May 6, 2022.