Black Voters Matter Fund, New Georgia Project and Rise, Inc. Sue State Over 'Voter Suppression Bill'
Georgia's new restrictive voting rights bill was hit with its first legal challenge hours after Republican Governor Brian Kemp signed it into law on Thursday.
The lawsuit was filed by the groups Black Voters Matter Fund, New Georgia Project and Rise, Inc. It asks that the "Voter Suppression Bill" be invalidated for allegedly violating the Voting Rights Act and the First and 14th Amendments of the U.S. Constitution by placing undue burdens on voting rights. The suit names Republican Georgia Secretary of State Brad Raffensperger, who pushed back on former President Donald Trump's false claims of massive voter fraud in the 2020 presidential election, along with other Georgia election officials as defendants.
"Despite nationwide scrutiny of Georgia's elections, which only confirmed the absence of any fraud, insecurity, or wrongdoing, Republican members of the General Assembly voted to pass sweeping omnibus legislation (SB 202 or the "Voter Suppression Bill") that is clearly intended to and will have the effect of making it harder for lawful Georgia voters to participate in the State's elections," the complaint states. "And it will impose these unjustifiable burdens disproportionately on the State's minority, young, poor, and disabled citizens."
Supporters of the new law insist that it is intended to ensure election integrity. Kemp said that the reforms were needed because "there's no doubt that there were many alarming issues" during the last election. He insisted that "ensuring the integrity of the ballot box isn't partisan," although the bill passed along entirely partisan lines shortly before he signed it into law.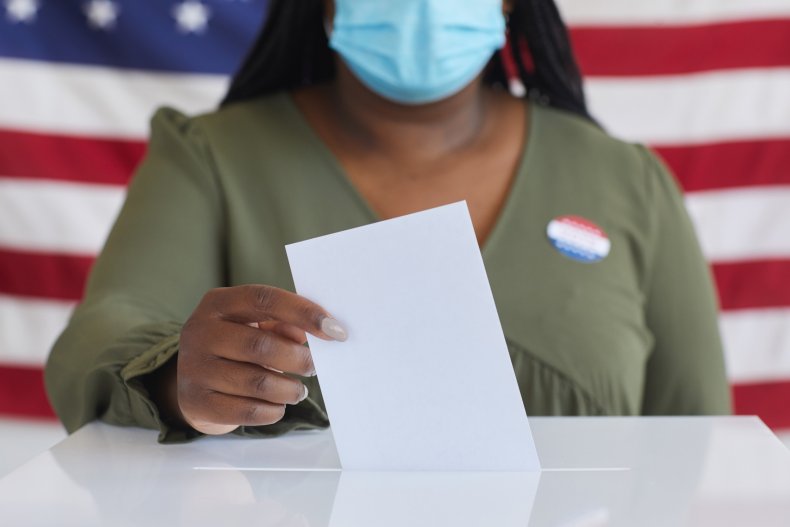 Provisions of the law include limiting early voting, shortening the time counties have to certify election results, restricting absentee ballots and drop boxes, establishing a hotline to report allegations of illegal voting and making it illegal for members of the public to give food or water to voters waiting in line. It also imposes tough new voter ID requirements and allows officials in the GOP-controlled state to take over county election boards.
The lawsuit alleges that the bill is aimed at disenfranchising Black voters in particular, while noting that "Georgia has a long and egregious history of implementing election laws that hinder Black and minority citizens' ability to participate equally in the political process." Opponents of the bill largely agree that it is meant to suppress voting in ways that benefit Republicans.
Voting rights lawyer Marc Elias, who is representing the groups in the lawsuits, indicated that he believes the law was prompted by Republicans who bought into Trump's "big lie" of falsely claiming massive election fraud. He said that the suit would provide an opportunity to "right this wrong" in court.
"The role of courts is to protect voters when their elected officials fail them," Elias tweeted. "Today Georgia enacted an extreme anti-voting law in furtherance of the big lie. It will now be up to the judicial branch to right this wrong. Hopefully, in the meantime, Congress will pass H.R.1."
Democratic voting rights activist Stacey Abrams, who narrowly lost the race for Georgia governor to Kemp in 2018, blasted the bill shortly after it was signed into law. She also vowed that the new restrictions would be overturned in court.
"Republicans passed & signed #SB202 to signal their capitulation to lies over truth," Abrams tweeted. "To fear over fairness. To suppression over participation. But we will not be defeated by their worst actions & instincts. We will spread the word, we will sue & we will win. For democracy."
Newsweek reached out to the office of Raffensperger for comment.