A black woman claimed the manager of a Dollar General store in New York called the police on her after she tried to use a coupon.
Madonna Wilburn told The Buffalo News on Wednesday that she was shopping at the store in Buffalo, New York, on July 18 and was using digital store coupons on her cell phone from the Dollar General app. The manager, who identified himself as Ken Dudek on the video captured by Wilburn, told Wilburn that those coupons were only for certain items.
Wilburn told the publication she tried explaining to Dudek that she could use the coupons. In the video Wilburn posted to Facebook, Dudek said that he did not have to grant the coupons if he did not feel like it. The video has over 380,000 views on social media.
"You've already gotten $15 off of these products, and you're trying to play games with the digital coupons and it's not going to work," Dudek said in the video.
Wilburn, who is a special education and social studies teacher, claims Dudek had said: "I hate people like you," though that could not be heard on the video.
"That attacked so many different parts of me because I'm a female, I'm a black female, I'm a couponer," Wilburn told the publication. "So, what do you hate?"
Wilburn told The Buffalo News that Dudek called the police on her over the coupon, but no charges were filed. The police told Wilburn to contact Dollar General's headquarters, the publication reported.
In a statement to Newsweek, Dollar General said it "encourages customers" to use both paper and digital coupons in order to save money. The establishment said it had fired Dudek for not handling the situation properly.
"Based upon our investigation, we believe that certain aspects of this matter, including the involvement of law enforcement, were not handled in accordance with our policies and expectations," the statement read. "For this reason, we have made the decision to sever our employment relationship with the employee involved. We are using this situation to help identify opportunities to augment education and training for all employees."
Dudek, who had worked at the store in Buffalo since December 2017, told Newsweek that he does not remember saying "I hate people like you" to Wilburn, and apologizes if he did. Dudek said the store had many customers of different races and backgrounds come in, and he does not judge anyone based on the color of their skin. He claims the digital couponing system at the company is confusing and became frustrated when he could not grant Wilburn's coupon.
"I think we were just two people that were frustrated people at the same," said Dudek. "I don't remember saying any of that and if I did I was only frustrated by the coupons and not by her.
Wilburn's attorney, William Wagstaff, told Newsweek that Wilburn is a couponer. He said the context of the issue seems to be about race and said it is "unfortunate" that the police were called for this kind of incident.
"The consensus is when someone says to a black person 'you people' they're being racist referring to black people pejoratively," Wagstaff told Newsweek. "Here, the Dollar General employee refused Ms. Wilburn service and interfered with her right to do business on the basis of her race. More disturbingly, she was embarrassed, harassed, and placed in fear of bodily harm when he decided to weaponize the police in furtherance of his bigotry."
The incident comes just a week after a white manager from a CVS in Chicago called the police on two black women and accused them of trying to use a fake coupon. Two employees were fired from the store following the incident, The Chicago Tribune reported.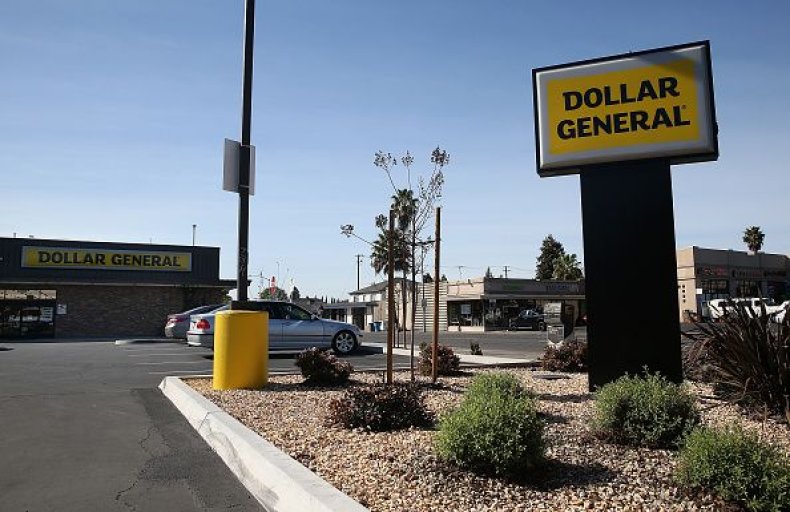 This story has been updated to include comments from Ken Dudek and Dollar General.