Blackburn Says SCOTUS Ruling to Protect Birth Control for Couples 'Unsound'
A landmark U.S. Supreme Court ruling that protects married couples' ability to obtain and use birth control is "constitutionally unsound," according to Republican Senator Marsha Blackburn.
Blackburn made the remarks in a video posted to Twitter on Sunday, as the Tennessee Republican prepared for Senate Judiciary Committee hearings on the nomination of Ketanji Brown Jackson to the Supreme Court. Committee member Blackburn is among other Republicans who have said it is time to reconsider landmark court rulings with an ascendant conservative majority on the Court.
In her video, Blackburn called out the Supreme Court's 1965 Griswold v. Connecticut decision that struck down a state law banning the use of "any drug, medicinal article or instrument for the purpose of preventing conception." The Court ruled the law violated the constitutional right to privacy, which later served as the basis for the right to receive access to abortion care in the U.S.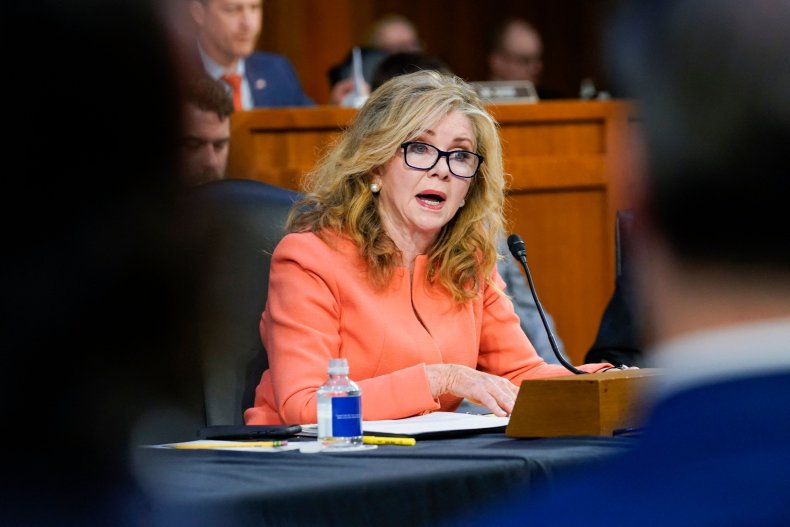 "Constitutionally unsound rulings like Griswold v. Connecticut...confused Tennesseans and left Congress wondering who gave the court permission to bypass our system of checks and balances," said Blackburn.
In the video, Blackburn questioned the fitness of Jackson, nominated by President Joe Biden last month to be the first Black woman to serve as a Supreme Court justice. Blackburn took issue with Jackson not specifying her judicial philosophy during hearings last year for a seat on the U.S. Court of Appeals for the D.C. Circuit.
Jackson described her judicial philosophy in response to written questions last year as approaching "all cases with professional integrity, meaning strict adherence to the rule of law, keeping an open mind, and deciding each issue in a transparent, straightforward manner, without bias or any preconceived notion of how the matter is going to turn out."
But Blackburn said she was left "shocked and confused" by Jackson's response.
"How is it that a judge who can't say how or if she will apply the Constitution in her rulings is up for a seat on the Supreme Court?" asked Blackburn.
Blackburn said "a lot of liberal activists" view the Supreme Court as "a rubber stamp for their cultural agenda."
If confirmed, Jackson is not expected to tilt the Supreme Court's current 6-3 conservative majority. The Court in December signaled it was willing to undermine or even reverse Roe v. Wade, a watershed decision that legalized abortion nationwide nearly 50 years ago.
With Roe potentially on the chopping block, some Republicans are hoping the Court will go even further.
Three Republican candidates for Michigan attorney general said in February that Griswold was wrongly decided, according to a report in left-leaning Mother Jones. Two candidates later told The Detroit News they didn't want a ban on birth control.
Dana Nessel, Michigan's current Democratic attorney general, reacted with a tweet calling the opposition to the ruling "terrifying."
In a 2012 Republican presidential debate, candidates Rick Santorum and Mitt Romney (now a senator from Utah) also said they opposed Griswold.
Newsweek has reached out to Blackburn for comment.