What Is the Blackout Challenge and What Has TikTok Said About It?
The "blackout challenge" is trending again on social media after two families filed a lawsuit against TikTok over the deaths of their children.
The dangerous challenge, in which people are encouraged to choke themselves until they pass out, has become popular on a number of social platforms in recent years—and has been linked to a number of deaths and serious injuries among children.
Arriani Jaileen Arroyo, a 9-year-old girl from Milwaukee, and Lalani Erika Walton, an 8-year-old girl from Temple, Texas, both died in 2021.
The wrongful death lawsuit, filed by their families and the Social Media Victims Law Center, states that the two girls "died of self-strangulation after being presented with and encouraged to take the 'TikTok Blackout Challenge' on [the company's] social media product."
Matthew Bergman, founder of the Social Media Victims Law Center, told ABC News the legal action was about "saving kids." He added: "Let's be clear, children are sent to these challenges by the TikTok algorithms. This is not an accident and it's not a coincidence."
The lawsuit was filed on July 5 in the Superior Court of California, County of Los Angeles.
Newsweek has contacted TikTok and the Social Media Victims Law Center for comment.
What Is the Blackout Challenge?
The blackout challenge, also known as the "pass-out challenge" or "choking challenge" among many other names, encourages people to use belts, rope or similar items to deprive themselves of oxygen.
It predates social media apps—the Centers for Disease Control and Prevention issued warnings about it as far back as 2008—but became popular again on TikTok in 2020 and 2021.
In 2008, the CDC estimated that 82 children had died attempting the challenge in the U.S. between 1995 and 2007.
For parents and other people concerned that someone they know might be participating in the challenge, the agency released a list of side-effects and symptoms to look out for. These include:
Bloodshot eyes
Neck marks
Strong headaches
Acting disoriented after being alone
Why the Blackout Challenge Is Dangerous
Doctors around the world have warned that the challenge can lead to serious harm. Dr Nick Flynn, a general practitioner in Cork, Ireland, explained the dangers in an interview with the Irish Examiner. "What is actually going on in the brain is a lack of oxygen similar to when someone is drowning, choking, or having a cardiac arrest," he said.
"If you have low oxygen to the brain for over three minutes you can get brain damage and if you have low oxygen to the brain for over five minutes it can result in death."
Flynn also highlighted the dangers of people injuring themselves by falling over as they become unconscious.
He warned parents to remain vigilant, as well as to discuss these issues with their children.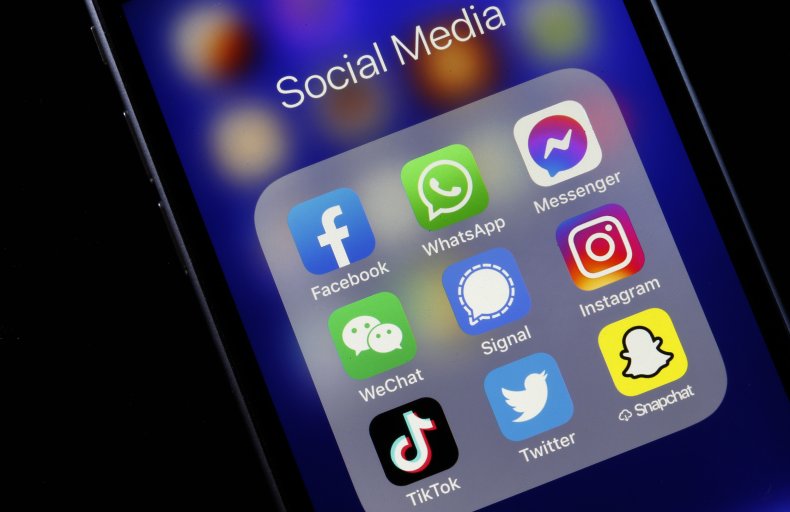 What Has TikTok Said About the Blackout Challenge?
In May, after another bereaved family filed a lawsuit against TikTok and its parent company ByteDance, the company told The Washington Post that this "disturbing 'challenge,' which people seem to learn about from sources other than TikTok, long predates our platform and has never been a TikTok trend."
It added that users were prevented from searching for the challenge using hashtags and that TikTok would "remain vigilant in our commitment to user safety and would immediately remove related content if found."