Korean pop group Blackpink are reportedly set to collaborate with Selena Gomez on their highly anticipated upcoming single.
Earlier this month, the group piqued fans' interest by revealing a teaser poster announcing their song with a mystery artist. On July 28, their name began trending on social media alongside Gomez's.
Fans of both have been tweeting about the potential partnership, with some for and some against the collaboration.
However, in an attempt to dispel rumors, the band's representation YG Entertainment has urged fans to wait for the official announcement and released a statement politely asking fans to "wait for the official announcement later."
Blackpink previously partnered with Lady Gaga as featuring artists on the song "Sour Candy" from her recent Chromatica album.
The Blackpink members—Lisa, Jennie, Rosé, Jisoo—are due to release their debut album this Fall, as announced on Twitter this morning.
To celebrate the album announcement, the superstar quartet will release the second single from the project next month with a surprise featured guest, which may or may not be with the "Lose You To Me" hitmaker.
The song will follow the album's smash lead single, "How You Like That" which earned 86.3 million views on YouTube upon its release on June 26.
The track also set records for being the most-viewed YouTube video in 24 hours, most-viewed music video on YouTube in 24 hours, and most-viewed YouTube music video in 24 hours by a K-pop group, according to Billboard.
June also saw the group make history by being the first all-girl band of their genre to perform on NBC's The Tonight Show Starring Jimmy Fallon.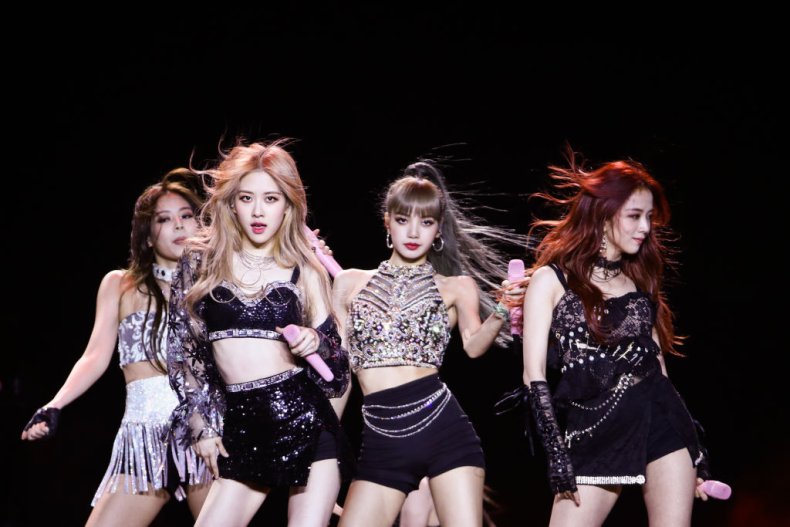 Other artists who have been rumored to be collaborating on the single include Charlie Puth and Ariana Grande.
Whoever it ends up being, the speculation is rife on Twitter.
One fan tweeted: "First it was Charlie Puth, then it was Ariana Grande, and now reports/rumors are that Selena Gomez is the featured artist on the new collab from #BLACKPINK coming soon?! I'm having a hard time keeping up but I'm not mad at it. Excited to hear them together as a fan of both."
While another added: "ah Blackpink and Selena Gomez.... the Interscope connection, we should have known!"
Another chimed in: "Now whether the collab is with Selena or Ariana can we appreciate how Blackpink only collaborate with the top women in pop? The last two were so powerful and another one is on the way.
@Blackpink."
YG Entertainment's statement today also spoke about plans for the band's global marketing: "Blackpink in 2020 will focus on the global market through systematic and thorough planning and practice. In order to make the leap forward for Blackpink, the ongoing global project with Universal Music, the world's largest music group, is progressing well."
"The Album" is set for release on October 2.