#BloombergIsRacist Trends As Second Resurfaced Clip Shows Dem Candidate Saying 'We Disproportionately Stop Whites Too Much And Minorities Too Little'
Democratic presidential candidate and billionaire businessman Mike Bloomberg is under fire after two clips of him defending his highly controversial "stop and frisk" policing strategy have circulated on social media, with the hashtag #BloombergIsRacist trending on Twitter.
Bloomberg, who served as mayor of New York City from 2002 to 2013, launched an unconventional campaign for president at the end of November. He chose to avoid campaigning in Iowa and New Hampshire altogether, and has paid hundreds of millions of his own fortune to target voters with television ads.
But the former mayor's record on championing a policing policy that disproportionately targeted minorities has angered many voters. Although the billionaire apologized for the policy before launching his campaign, the resurfaced clips show that he was ardently defending "stop and frisk" as recently as a few years ago.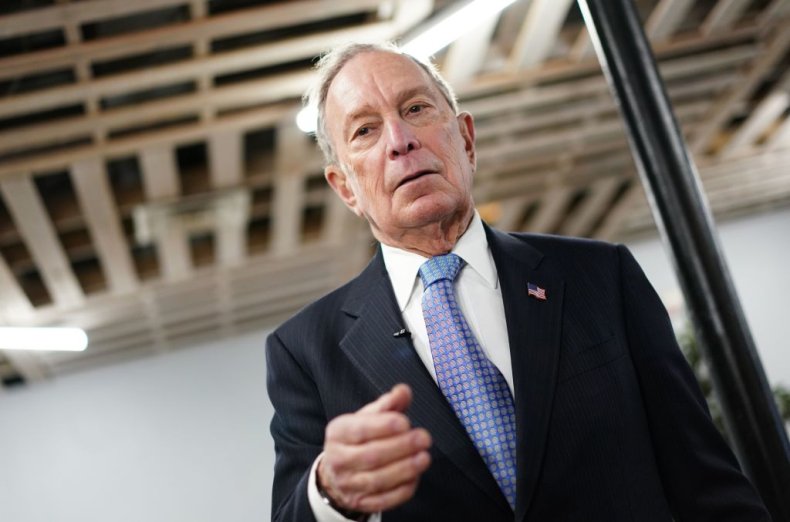 "They just keep saying it's a disproportionate percentage of a particular ethnic group. That may be, but it's not a disproportionate percentage of those who witnesses and victims describe as committing the murder," the wealthy businessman, with an estimated net worth of $60 billion, said in a 2013 interview with WOR. "In that case incidentally, I think we disproportionately stop whites too much and minorities too little."
Those old remarks also counter his recent comments, in which he has claimed that he worked to end the targeting of minorities at the end of his tenure as mayor. As he left office at the end of 2013, the resurfaced clip shows that he was still strongly defending police specifically going after minorities in the final year of his mayorship.
Another clip that has been widely circulated is audio of Bloomberg reportedly speaking at The Aspen Institute in 2015. "Ninety-five percent of your murders — murderers and murder victims — fit one M.O. You can just take the description, Xerox it and pass it out to all the cops," he said in the clip.
"This issue and my comments about it do not reflect my commitment to criminal justice reform and racial equity," Bloomberg said in a statement emailed to Newsweek. "I believe we need to end mass incarceration and during my tenure [as mayor] we reduced incarceration by 40 percent and juvenile confinement by more than 60 percent."
"If you live in New York, or know our history, you've been knowing that #BloombergIsRacist. He's awful," columnist and prominent Black Lives Matter activist Shaun King tweeted on Tuesday. "The world will soon know just how deep this man's bigotry goes."
"Mike Bloomberg isn't much different from Donald Trump. He has a history of racism and he's a wealthy white man who decided to buy the election. #BloombergIsRacist," author Frederick Joseph tweeted.
".@MikeBloomberg thinks 'we disproportionately stop whites too much and minorities too little.'" Tiffany Cabán, a former candidate in the Democratic primary for Queens County's District Attorney in New York, tweeted, sharing the clip of the billionaire's 2013 interview with WOR.
As former Vice President Joe Biden, long seen as the top moderate Democratic candidate in the race, has plummeted in national polls following his poor performance in Iowa, Bloomberg appears to be making gains. The latest data by Morning Consult shows the billionaire in third place, with 17 percent support nationally. Biden is now second at 22 percent, while Sanders is first with 25 percent.
Sanders and his supporters have strongly criticized Bloomberg, arguing that he is attempting to buy the presidential nomination by spending millions of his fortune to convince voters with misleading television ads.
This article has been updated with a statement from Bloomberg.