Report: Bloomingdale's Becomes Latest Retailer to Cut Ties With Chrissy Teigen Over Bullying Allegations
Bloomingdale's is reportedly the latest retailer to distance itself from Chrissy Teigen in the wake of cyberbullying accusations from model Courtney Stodden.
Page Six reported that Bloomingdale's was set to sign a contract with Teigen but decided against it on Monday due to the recent press the model and cookbook author has received.
Bloomingdale's is owned by the same company as Macy's, which reportedly removed its Teigen-branded Cravings by Chrissy Teigen cookware line. Previously, reports claimed Target dropped Teigen from a deal, but the retailer later indicated its partnership with her previously ended months ago.
Target released a statement following the reports it had only recently broke off a working relationship with the outspoken celebrity.
"We made the mutual decision in December to no longer carry the cookware line, given our continued focus on brands we develop and that can only be found at Target," the retailer said.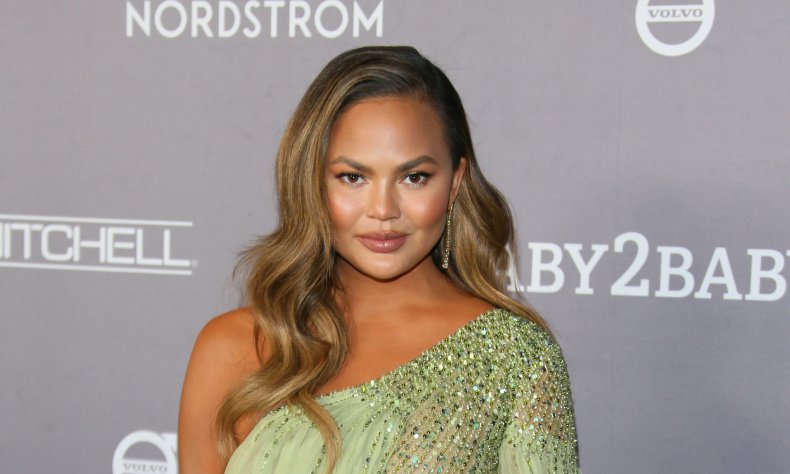 In a recent interview with The Daily Beast, Stodden said Teigen bullied them online when they were just 16 years old. (Stodden uses gender neutral pronouns.) This came when Stodden faced intense media scrutiny for marrying the then-50-year-old actor Doug Hutchison. Stodden told The Daily Beast that taunts from Joy Behar, Courtney Love, and Anderson Cooper hurt her, but Teigen was particularly singled out in the article.
Some of Teigen's tweets directed toward Stodden included messages like "what drugs makes you do something like that to your mouth?" and simply "I hate you." Stodden also claimed Teigen sent direct messages, which included notes that read "I can't wait for you to die."
The deal with Bloomingdale's would have also included a promotional event for the store, but that has also been canceled, according to Page Six.
Teigen, 35, later expressed how sorry she was to Stodden for the past comments in a lengthy series of Twitter posts. Stodden said she forgave her, though seemingly questioned the sincerity behind the tweets in an Instagram post.
"I accept her apology and forgive her. But the truth remains the same, I have never heard from her or her camp in private. In fact, she blocked me on Twitter. All of me wants to believe this is a sincere apology, but it feels like a public attempt to save her partnerships with Target and other brands who are realizing her 'wokeness' is a broken record," Stodden wrote. Their post included a screenshot showing Teigen had blocked them on Twitter.
Stodden, now 26, finalized their divorce from Hutchinson last year.
Newsweek contacted Bloomingdale's for further comment but has not heard back as of press time.
Correction 05/19/2021, 9:25 a.m. ET: This headline and story have been updated to reflect that it's only been reported that Bloomingdale's walked away from a potential deal with Teigen. Newsweek was unable to independently verify Page Six's report.