Bob Dylan Apparently Recorded Another Sinatra Songs Album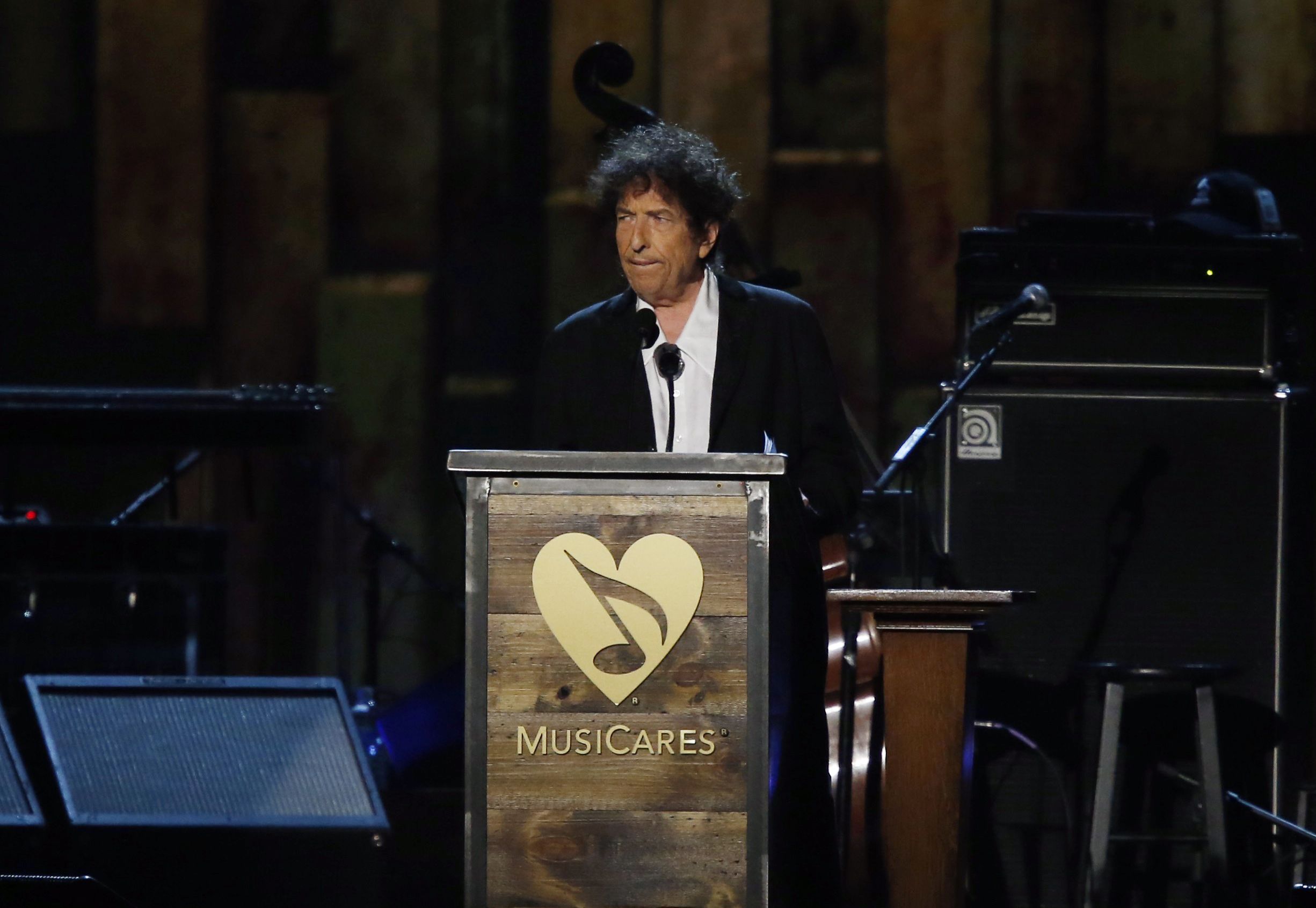 Great news for fans of Bob Dylan's recently released Frank Sinatra tribute, Shadows in the Night: There might be another one on the way.
So says famed music producer Daniel Lanois, who claims Dylan recorded not one but two albums of old standards popularized by Sinatra. In an interview with The Vancouver Sun last week that was subsequently picked up by Rolling Stone, Lanois recounted a story of how the legendary songwriter visited his home several months ago and talked at length about the music of his youth.
"We listened to 21 songs—because he's made two records of this [Sinatra project]," Lanois is quoted as telling the The Vancouver Sun. "And he said, 'Let me tell you, Dan: If you have the time, can I tell you how I grew up?' So we sat in the kitchen. I hadn't heard a note."
A representative for Dylan at Columbia Records did not respond to a request for comment from Newsweek. Dylan has yet to publicly confirm or deny the existence of a second album.
Lanois didn't produce Shadows in the Night, which has 10 songs, but he has worked with Dylan on previous projects, in addition to working on classic albums by acts like U2 and Peter Gabriel. He elaborated on his conversation with Dylan: "He spoke for an hour and a half on how, as a kid, you couldn't even get pictures of anybody. You might get a record but you didn't know what they looked like. So there was a lot of mystery associated with the work at the time. As far as hearing live music, he only heard a couple of shows a year, like the Tommy Dorsey Orchestra might come through."
Lanois didn't reveal any other details of the unreleased Dylan material, or when—if ever—it will see the light of day. Still, the producer's story is a compelling one, though perhaps not as magical as Norm MacDonald's tweet-by-tweet tale of hanging out with Dylan for several days.
Shadows in the Night, was released last month to generally positive reviews. Read the dad panel's less positive review of the album.