Bob Dylan Sexual Abuse Lawsuit Dropped: 'Outrageous'
Bob Dylan's lawyers have branded the dismissed sexual abuse lawsuit against him "outrageous" after the accuser dropped the case this week.
Dylan's legal team confirmed on Thursday that the lawsuit alleging the artist sexually abused a 12-year-old girl in New York in 1965 has been "withdrawn."
An unnamed woman filed a lawsuit in 2021 claiming that Dylan left her "emotionally scarred and psychologically damaged."
The allegations were immediately denied by Dylan and his legal team.
Now, in a hearing that took place on Thursday, July 28), the plaintiff, who is identified as J.C., asked the judge to dismiss the case with prejudice, meaning that it cannot be reopened.
The woman's request to the judge came after she was accused by Dylan's attorneys of deleting key messages involved in the suit.
"This case is over. It is outrageous that it was ever brought in the first place," Dylan's lead attorney Orin Snyder said in a statement to Billboard.
"We are pleased that the plaintiff has dropped this lawyer-driven sham and that the case has been dismissed with prejudice."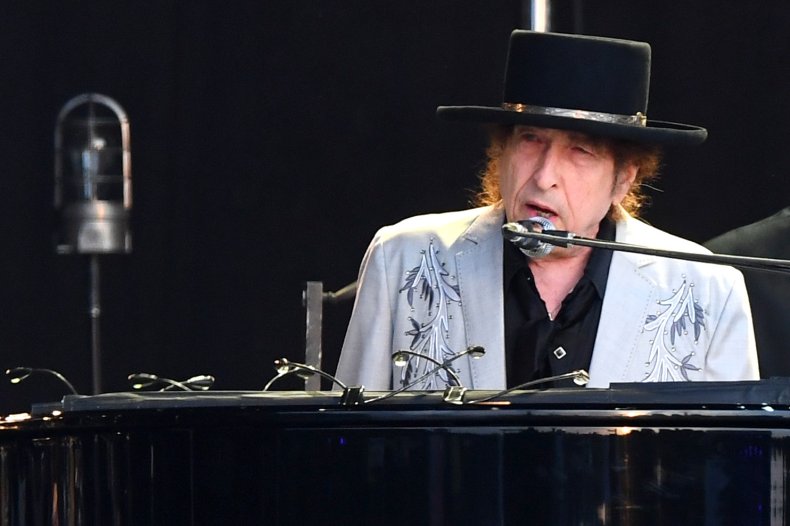 The lawsuit was filed in the Manhattan Supreme Court in August 2021 and alleges that Dylan, "befriended and established an emotional connection with" a woman who was only identified in the suit as J.C. in order to "lower [J.C.'s] inhibitions with the object of sexually abusing her, which he did, coupled with the provision of drugs, alcohol and threats of physical violence."
The now-dismissed suit alleged that Dylan used drugs and alcohol "as part of his plan to sexually molest and abuse" the girl, who was 12 years old in 1965. The suit said that some of the alleged sexual assaults occurred at Dylan's apartment in New York's Chelsea Hotel.
According to the lawsuit, which used Dylan's full name, Robert Allen Zimmerman, "exploited his status as a musician by grooming J.C. to gain her trust and to obtain control over her as part of his plan to sexually molest and abuse J.C."
"The defendant, Dylan, exploited his status as a musician to provide J.C. with alcohol and drugs and sexually abuse her multiple times," the suit added.
Last year, the attorney representing J.C. told Newsweek that "the complaint speaks for itself," and, "We will prove our allegations in a court of law."
In January of this year, Dylan's lawyers called the suit "ludicrous" and a "brazen shakedown."
"This case — based on plaintiff's alleged interactions with Bob Dylan more than 56 years ago—is a brazen shakedown masquerading as a lawsuit. It was filed in bad faith for the improper purpose of extracting a huge payout on the threat of negative publicity. The allegation is false, malicious, reckless, and defamatory. Mr. Dylan will not be extorted," the lawyers said, per Rolling Stone.
Newsweek has contacted the lawyer representing J.C. for further comment.