Bob Odenkirk: 'No Memory' Of 'Better Call Saul' Scene Before Heart Attack
Bob Odenkirk has revealed that he has no recollection of filming the Better Call Saul scene in which he suffered a heart attack—in fact, the actor has no memory of a whole week from around that time.
The Jimmy McGill star suffered a near-fatal heart attack on set last July and credits the show's cast and crew with saving his life.
Now, the Emmy-nominated actor has opened up about returning to work after the health scare.
"I didn't go back to shoot for five weeks. I had a five-week break to recover. And then when I went back, we limited our shooting to 12-hour days," Odenkirk told The Hollywood Reporter.
"And so they took care of me and I was able to do it, and hopefully you can't tell when I had the heart attack and when I didn't."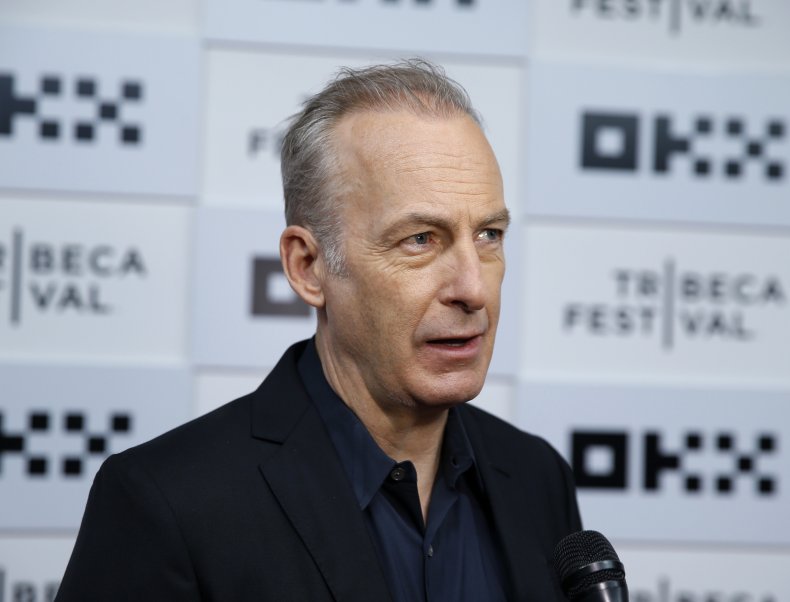 Odenkirk suffered the heart attack while filming a scene for next week's episode of Better Call Saul.
The final series of the beloved Breaking Bad spin-off has just returned to screens after a months-long hiatus.
"Next week is the scene where I have the heart attack," Odenkirk revealed. "And probably about three-quarters of the scene was shot before I had the heart attack, the day of the heart attack, and then the other quarter scene was after."
Despite the scene taking so long to finish, Odenkirk describes it as a "complete blank."
"The strangest thing about it is that I really have no memory of that day," he shared.
"I'm really watching something that I don't have any memory of acting in, which is a rare thing. I mean, usually you watch [something], and you have some recall of that even if it was shot months ago. But in this case, it's such a complete blank. It's very strange. I gotta tell you, it's a weird thing to have lost basically about a week and a half. Clean, just clean, clean nothing. That's a strange experience anyway. Otherwise, I'm fine."
Odenkirk, who received his fifth Emmy nomination for starring in Better Call Saul on Tuesday, previously told Howard Stearn that his co-stars Rhea Seehorn and Patrick Fabian "rushed" to his side during the incident.
"Rhea held my head and Patrick grabbed my hand and they were yelling at me, 'cause I guess I turned gray right away and stopped breathing," he said.
Telling Stern that CPR saved his life, Odenkirk added that Rosa Estrada, Better Call Saul's health officer, was forced to use an emergency defibrillator numerous times before his heart started beating again.
"It took three attempts to get me to a rhythm, which is actually a lot," he said. "I was told later that when the defibrillator doesn't work once, that's not good. When it doesn't work a second time, that's kinda like, forget it."
"But then they jacked it up a third time and it got me back to a rhythm," he said. "That was what saved my life."
Better Call Saul airs Mondays on AMC.