Twitter Rejoices as Actor-Comedian Bob Odenkirk's Son Confirms He'll 'Be Okay'
Fans of actor-comedian Bob Odenkirk rejoiced on Twitter Wednesday after his son tweeted good news about his condition one day after he collapsed on the set of Better Call Saul.
Odenkirk collapsed while filming the sixth and final season of the Breaking Bad prequel on Tuesday and was quickly transported to an Albuquerque-area hospital. His representatives confirmed in a statement that, as of Wednesday evening, Odenkirk was "in stable condition after experiencing a heart-related incident."
"He and his family would like to express gratitude for the incredible doctors and nurses looking after him, as well as his cast, crew and producers who have stayed by his side," the statement continued. "The Odenkirks would also like to thank everyone for the outpouring of well wishes and ask for their privacy at this time as Bob works on his recovery."
A nearly full-day delay between the time that TMZ first reported his collapse and the update from his representatives left fans of Odenkirk on edge. Around the same time as the update, the actor's son Nate Odenkirk shared a tweet expressing optimism for a positive prognosis.
"He's going to be okay," wrote Nate Odenkirk, in a pinned tweet that had been liked more than 291,000 times within hours.
The response from Bob Odenkirk's fans, friends and colleagues was immediate and ecstatic.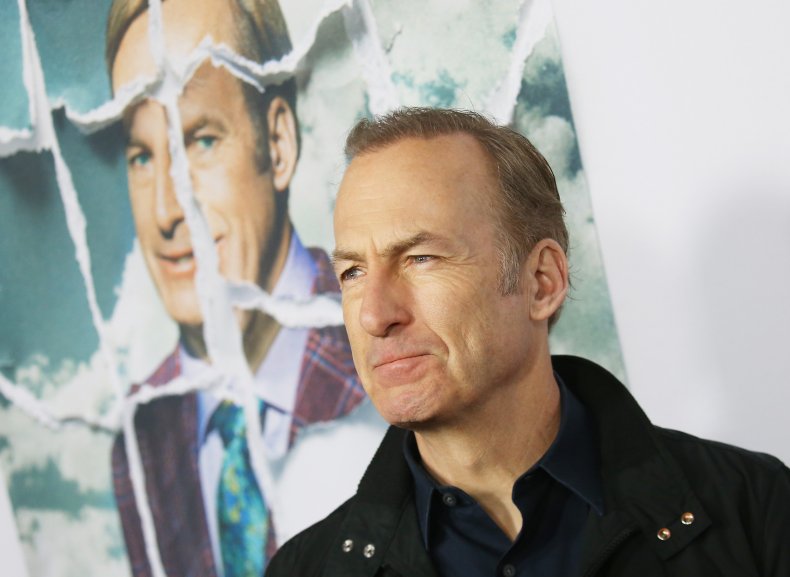 "Thanks, Nate," tweeted Michael McKean, who starred alongside Odenkirk in the first three seasons of Better Call Saul. "Love him up good, hear?"
"Thank you, Nate!" Better Call Saul co-creator and Breaking Bad writer Peter Gould responded.
Odenkirk's current Better Call Saul castmate Rhea Seehorn responded to Nate Odenkirk's tweet with 10 heart emojis.
"Thank God. Love to your Dad and family," tweeted The Office star Jenna Fischer, accompanied by a heart emoji.
"Thank f***ing god," comedian Tim Heidecker tweeted. "Love u Nate."
"Love to you all," actor Bradley Whitford tweeted. "Great news."
"Phew. Great," comedian and podcaster Marc Maron tweeted.
"Fantastic news!!" actress and comedian Mo Collins tweeted. "Much love to Bob!! He's a tough nut! Gonna be better than ever!"
"That's really great news," tweeted comedian Todd Barry.
"I'm send much love and hopes for a speedy and complete recovery to my friend, the comedy genius, Bob Odenkirk," The Kids in the Hall comedian and actor Dave Foley tweeted. "Having a heart attack is the first thing he's done in 20 years that hasn't made me jealous. #BobOdenkirk #GetWellBob"
"Bob is someone we have known and been lucky enough to work with for a long time," AMC, the network that airs Better Call Saul, said in a statement. "The immediate outpouring of affection and concern from fans around the world is a clear reflection of his immense talents and ability to both move and entertain people."
"Like everyone else, we are so grateful to know he is in stable condition and receiving excellent care," the network added. "We are holding him close in our thoughts and wishing for a fast and full recovery."
Before landing his star-making role as unscrupulous lawyer Saul Goodman on Breaking Bad in 2009, Odenkirk began his career in the late 1980s and early 1990s as writer and sometimes actor for comedy shows including Saturday Night Live, The Ben Stiller Show and Late Night with Conan O'Brien.
He is also well-known, alongside comedy partner David Cross, as the co-creator and star of HBO's Mr. Show with Bob and David—a sketch comedy program often cited as highly influential to a generation of comedians. In addition, Odenkirk personally helped launch the careers of other prominent American comedy acts like Tim and Eric.
Newsweek reached out to Odenkirk's representatives for comment.