Bob Odenkirk Resumes Filming 'Better Call Saul' After Heart Attack: 'So Happy to Be Here'
Bob Odenkirk is back on set after recovering from a small heart attack this summer.
The Better Call Saul star, 58, updated fans from his makeup chair and said he was back enjoying life after his earlier health scare.
"Back to work on Better Call Saul!" he captioned the photo on Twitter.
"So happy to be here and living this specific life surrounded by such good people."
He added: "BTW this is makeup pro Cheri Montesanto making me not ugly for shooting!"
In July, the Breaking Bad star collapsed and suffered a "small heart attack" while filming the prequel series in New Mexico.
Following the incident, his representatives confirmed he was "in stable condition after experiencing a heart-related incident."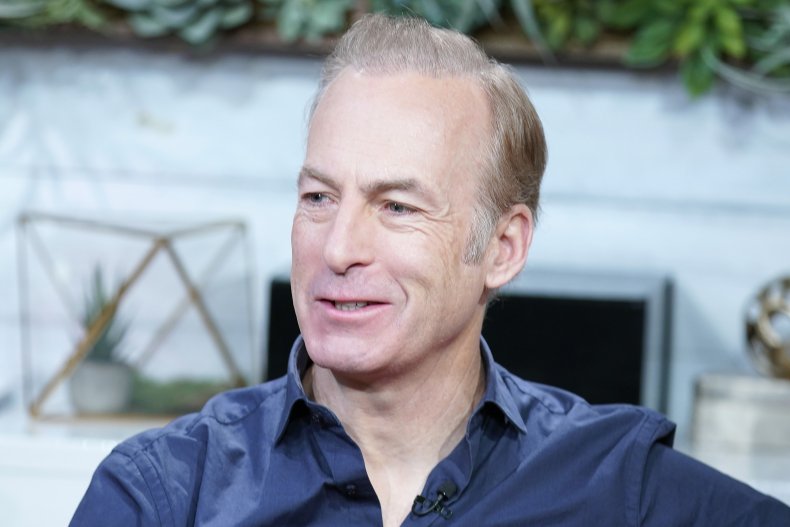 "He and his family would like to express gratitude for the incredible doctors and nurses looking after him, as well as his cast, crew and producers who have stayed by his side," the statement continued. "The Odenkirks would also like to thank everyone for the outpouring of well wishes and ask for their privacy at this time as Bob works on his recovery."
His son Nate Odenkirk then prompted a huge sigh of relief from fans when he subsequently tweeted: "He's going to be okay."
Today's update from Odenkirk has also prompted similar good wishes from fans and friends who are happy to see the factory back to his old self and back playing Jimmy McGill in the acclaimed crime series.
His Better Call Saul co-star Rhea Seahorn responded jubilantly, tweeting: "YAYAYAYAYAYAY!!!!!!!!!"
While series co-creator Peter Gould tweeted: "Bob is back! A great day for us!"
"Such good news. Bob almost looks like he's ready for those lightning bolts to shoot from his fingertips," tweeted writer Alan Sepinwall.
Odenkirk has been working on the sixth and final season of Better Call Saul, which is currently being filmed and is expected to be released in the first half of 2022.
The Emmy-winning series follows Odenkirk's titular character, lawyer Jimmy McGill aka Saul Goodman, who was first introduced in Breaking Bad.
The final season is confirmed to have 13 episodes in what is set to be an explosive conclusion to the hugely popular and successful drama.
Following his collapse in July, Odenkirk tweeted to tell fans he was doing OK.
He tweeted on July 30: "Hi. It's Bob. Thank you. To my family and friends who have surrounded me this week.
"And for the outpouring of love from everyone who expressed concern and care for me. It's overwhelming. But I feel the love and it means so much.
"I had a small heart attack. But I'm going to be ok thanks to Rosa Estrada and the doctors who knew how to fix the blockage without surgery."
He added at the time: "Also, AMC and Sony's support and help throughout this has been next-level. I'm going to take a beat to recover but I'll be back soon."